Enhance your employability at INTO City, University of London
Get ready for career success with our extensive employability program. From the first day of your pathway course, we'll help you develop the real-world skills employers look for. You'll leave us feeling driven, confident and inspired to achieve more – at no extra cost to you.
And the opportunities don't stop when you graduate from INTO. You'll study a career-focused degree, gain experience and build your professional network at City, University of London.
---
At INTO City, University of London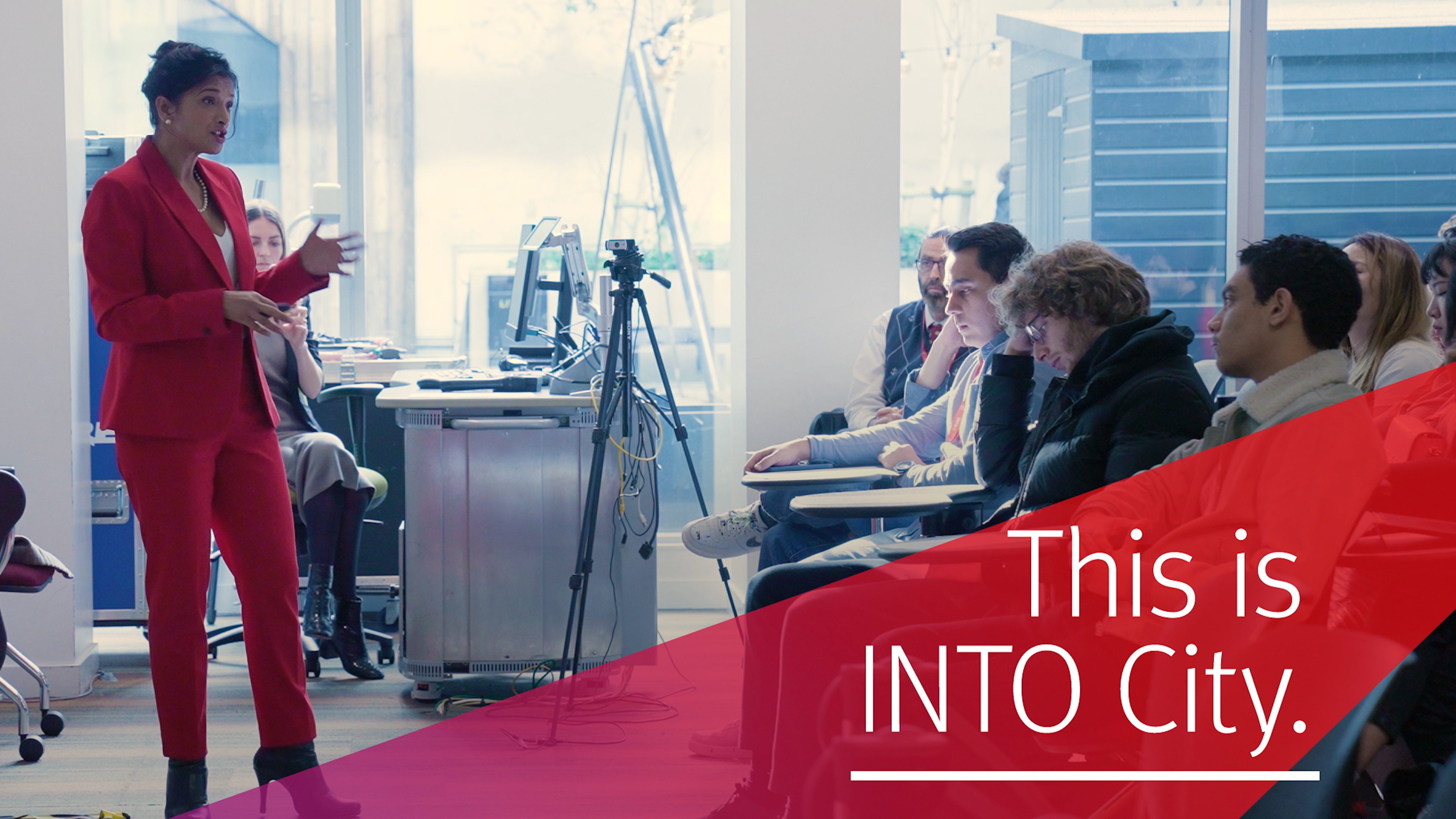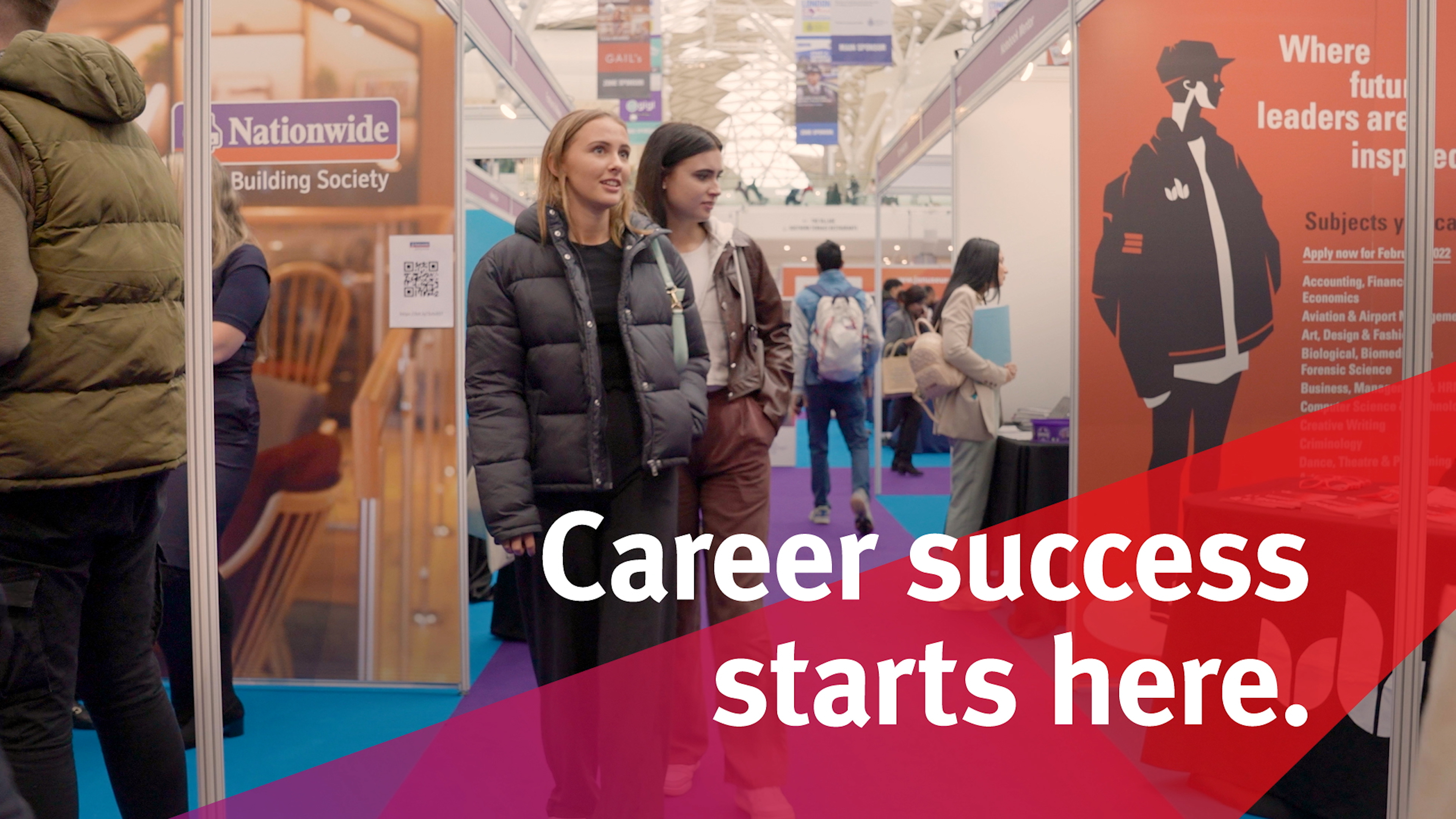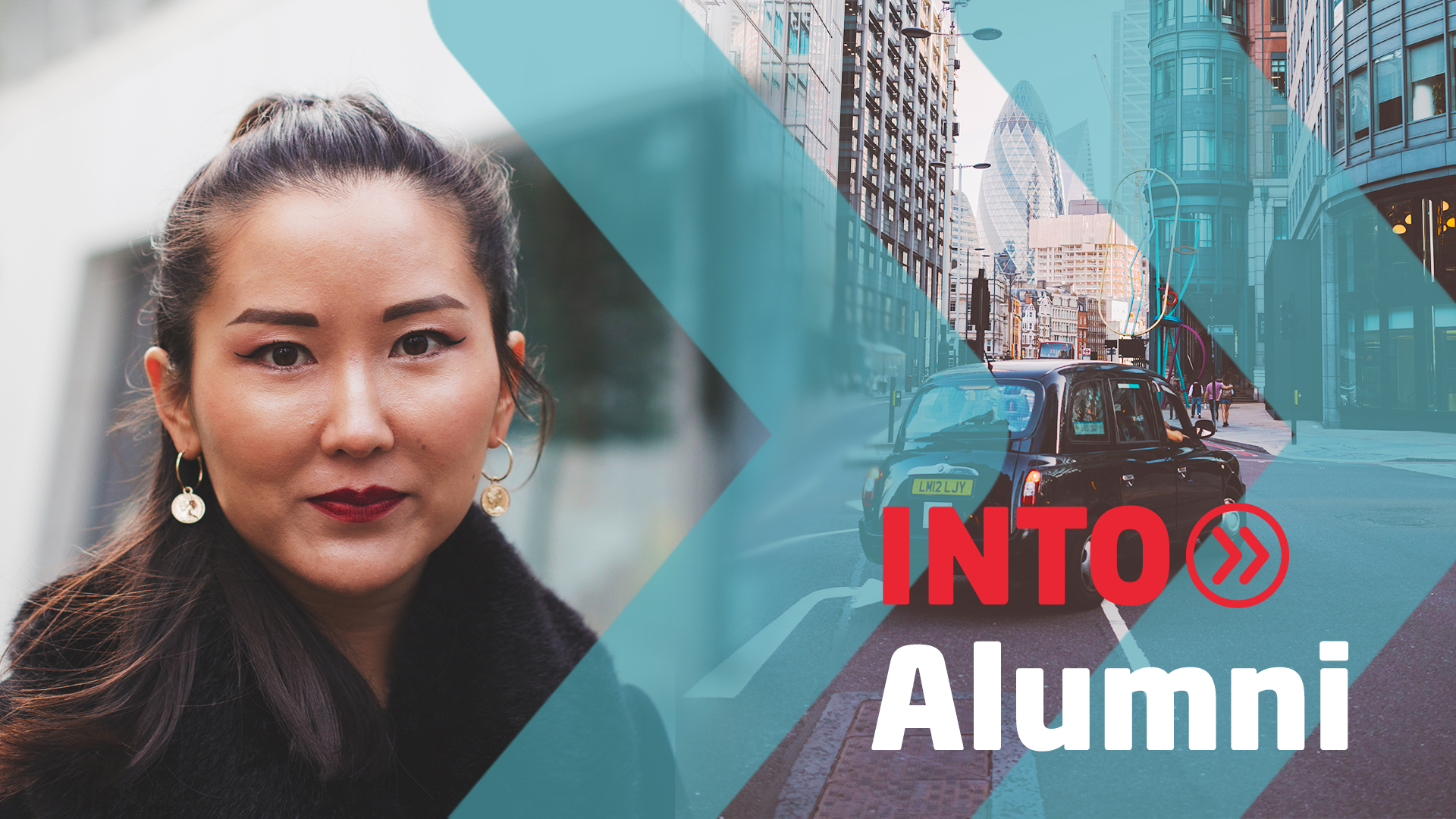 Study an employability-led pathway program at INTO City, University of London.
Your pathway won't just prepare you to excel at university – it will also cover:
Personal development
Understanding your strengths and exploring career paths.
Career skills
Communication, teamwork, time management, CV writing and interview techniques.
Industry experience
Attending field trips, workshops and talks from industry experts.
Examples of recent events include:
Workshops by Accenture, Deloitte and Ernst & Young
Networking with Allianz, Apple and L'Oreal
You'll also create a digital career development portfolio and set up a professional LinkedIn profile to enhance your job prospects.
Career prospects on your doorstep
Study in a world city surrounded by market leaders in finance, tech, commerce and more.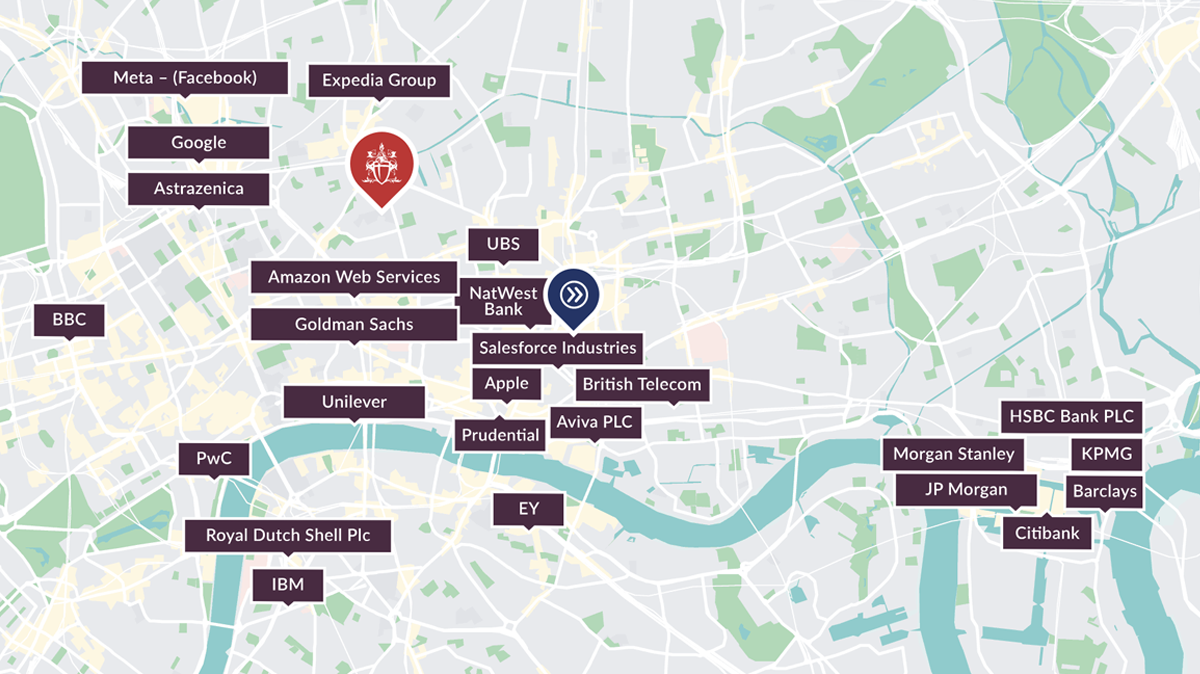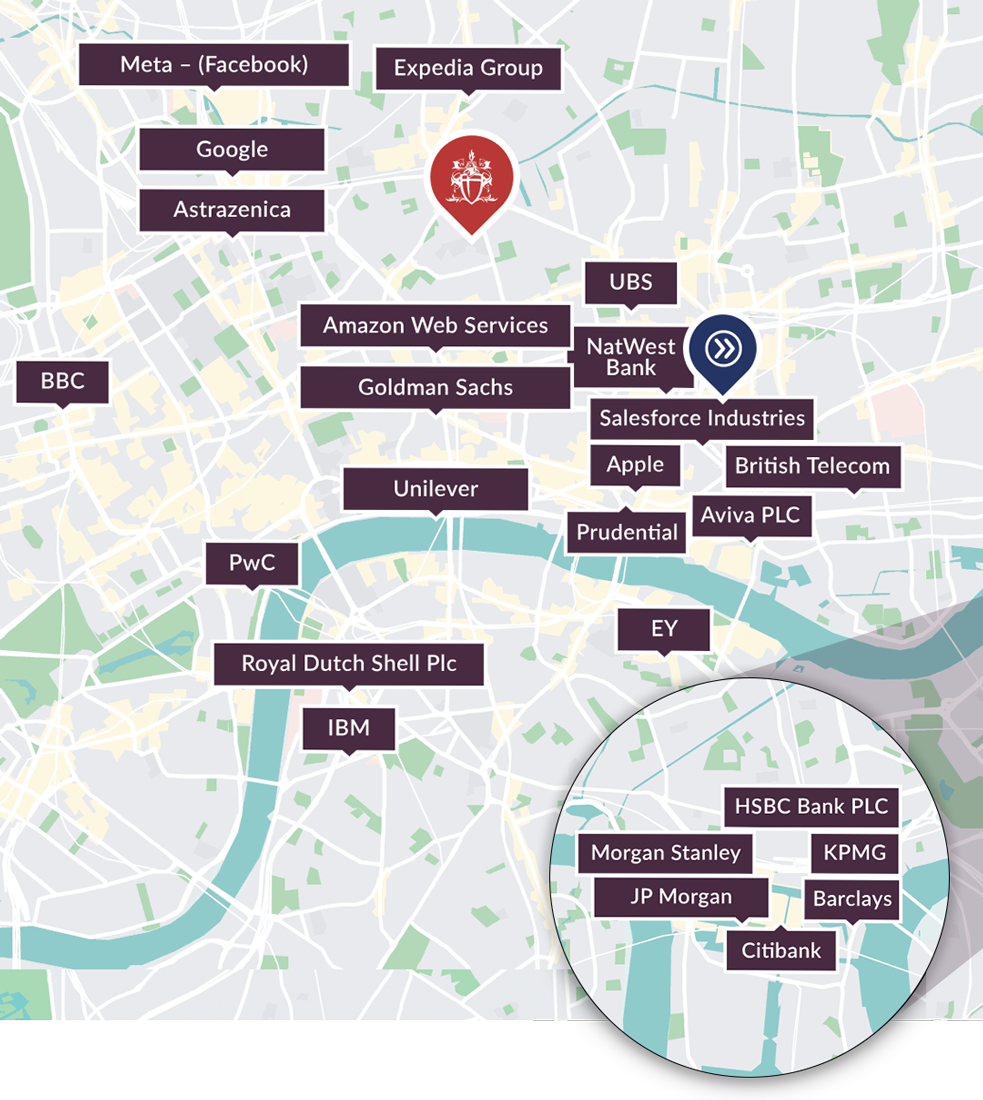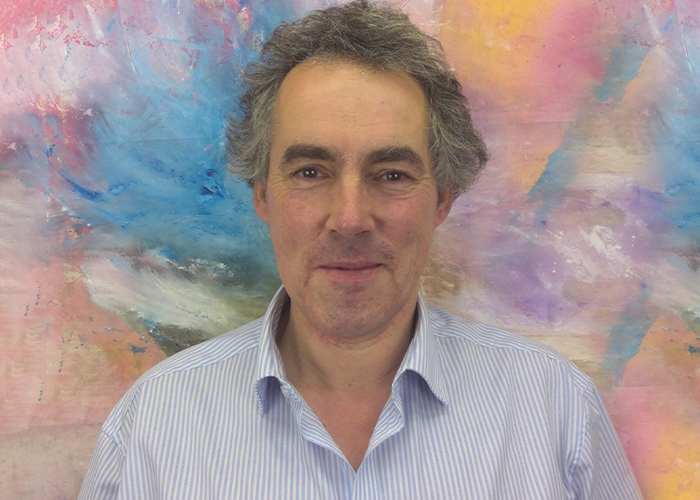 "Students from INTO City already have an advantage over many overseas students who join our programs directly. Being a step ahead academically can be matched by being a step ahead in the search for an attractive job, now that embedded employability skills are going to be available."
Dr Russell Gerrard Associate Dean for Learning and Teaching,
Bayes Business School
At City, University of London
Unlock your potential at City, University of London, with career-enhancing services and opportunities including:
Academics with real-world industry experience – learn from professionals in your chosen field.
Top salary prospects – graduates from Bayes Business School earn more on average after 5 years than those from any other UK university (Adzuna 2022).
Links with local, national and international companies.
One-year paid placements for undergraduate students – previous students have worked at Goldman Sachs, Deloitte, Warner Bros and PriceWaterhouseCoopers.
Employability modules embedded in course content.
Award-winning professional mentoring programme – a six-month scheme to help eligible students become highly employable graduates.
4-week micro-placements – credit-bearing placement modules available for some subjects.
Entrepreneurship funding from City Ventures and the City Launch Lab.
---
After graduation
Step into the world of work with confidence. Both INTO and City, University of London offer expert support as you find a graduate job and build your career, including:
Job search skills
CV writing, job applications and assessment center practice.
City Careers Hub
Search jobs from 5,000+ registered employers.
INTO employability events
Boost your career skills and network with INTO alumni.