INTO Triple Promise and online learning experience – keeping you on-track for academic success. Anytime. Anywhere.
Continue your studies online with our distance learning courses
If you're unable to travel to the UK or US, we are committed to keeping you on-track for academic success with distance learning, while giving you the choice to decide how and when you start your studies. Our equivalent online courses are taught by the same expert teachers, to the same high standards and guarantee the same progression options upon successful completion.
Key facts about INTO online courses
INTO's Triple Promise: our flexible learning solution
You have the flexibility to decide how and when you'll take the next step towards your degree. If unable to attend a course* face-to-face, you can personalize your enrolment needs with INTO's Triple Promise.
*Our Triple Promise applies to INTO programs only – if you are applying directly to a university degree, please contact the relevant university for further information.
Flexible academic study options for August/September 2020
Applications are open for online English courses, and we will also be offering a range of flexible study plans for August and September 2020.
Further information
We are currently working with universities to confirm entry requirements and the range of English language qualifications we can accept for admission to our programs. Our admissions team will contact you if you have already submitted an application, received an offer or have confirmation of a course, to discuss your options.
Online courses from autumn 2020
If global travel restrictions continue to prevent you from being able to arrive in the UK or US, you will also be able to start your studies online through Online Academic English and Online Undergraduate Pathway courses in both the UK and US.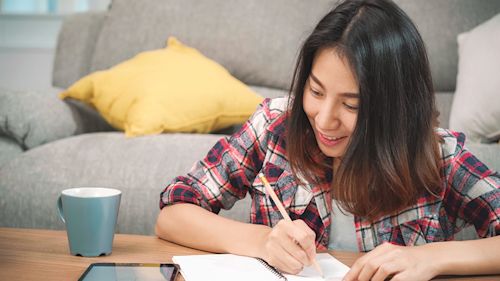 Top tips to stay motivated while studying from home
Five simple tips for staying motivated while studying from home, helping you to keep your spirits up and stay on top of your workload.
Find out more
Frequently asked questions about online learning