Welcome to Colorado State University
At CSU you will join 28,446 on-campus students, including 2,000 international students, at a Tier 1 Carnegie Research Intensive University with $375M+ of annual research funding, award winning faculty, state-of-the-art facilities, and exceptional programs that are designed to prepare you for the life you want after you graduate. Here, you will not only discover your passion, but yourself.
Top 300 Best Global Universities (Academic Ranking of World Universities 2017).
#7 Environmental Science and Engineering program globally (Academic Ranking of World Universities 2018).
#2 Best State for Jobs (U.S. News & World Report 2017).
#91 Best Undergraduate Business School (U.S. News & World Report 2018).
83% of international undergraduates and 93% of international graduate students secure their plans or receive a job offer within six months of graduation (Colorado State University First Destination & Satisfaction Report 2018).
#58 Top Public School (U.S. News & World Report 2018) (U.S. News & World Report 2018).
#70 Best Undergraduate Engineering Program (U.S. World & News Report 2018).
Apply
Explore the University
---
Your course options
If you meet the academic and English language requirements for your program, you may apply directly to your degree program at Colorado State University.
View courses
---
---
Your INTO Center
Earn academic credits towards your degree while developing English skills with a fully integrated program at INTO CSU. Upon successful completion of a Pathway program, you will progress to a degree program.
Explore the INTO center
---
Life In Fort Collins
Ranked among the best in the nation for its beauty and safety, Fort Collins is an idyllic American college town. International students from all over the world come to Colorado for opportunities both outdoors and in. Spend your weekend breathing in the mountain air, hiking, biking or simply exploring Fort Collins. With four seasons of sunshine, you'll experience the best of the state all year round. Weekdays, find yourself immersed in exciting career and academic development with opportunities in business, engineering, technology and cutting-edge research. From shopping to restaurants to activities and adventure, there is no shortage of things to do and places to explore every day of the week.
Explore the city
Alumni stories: working for the United Nations - INTO Study Blog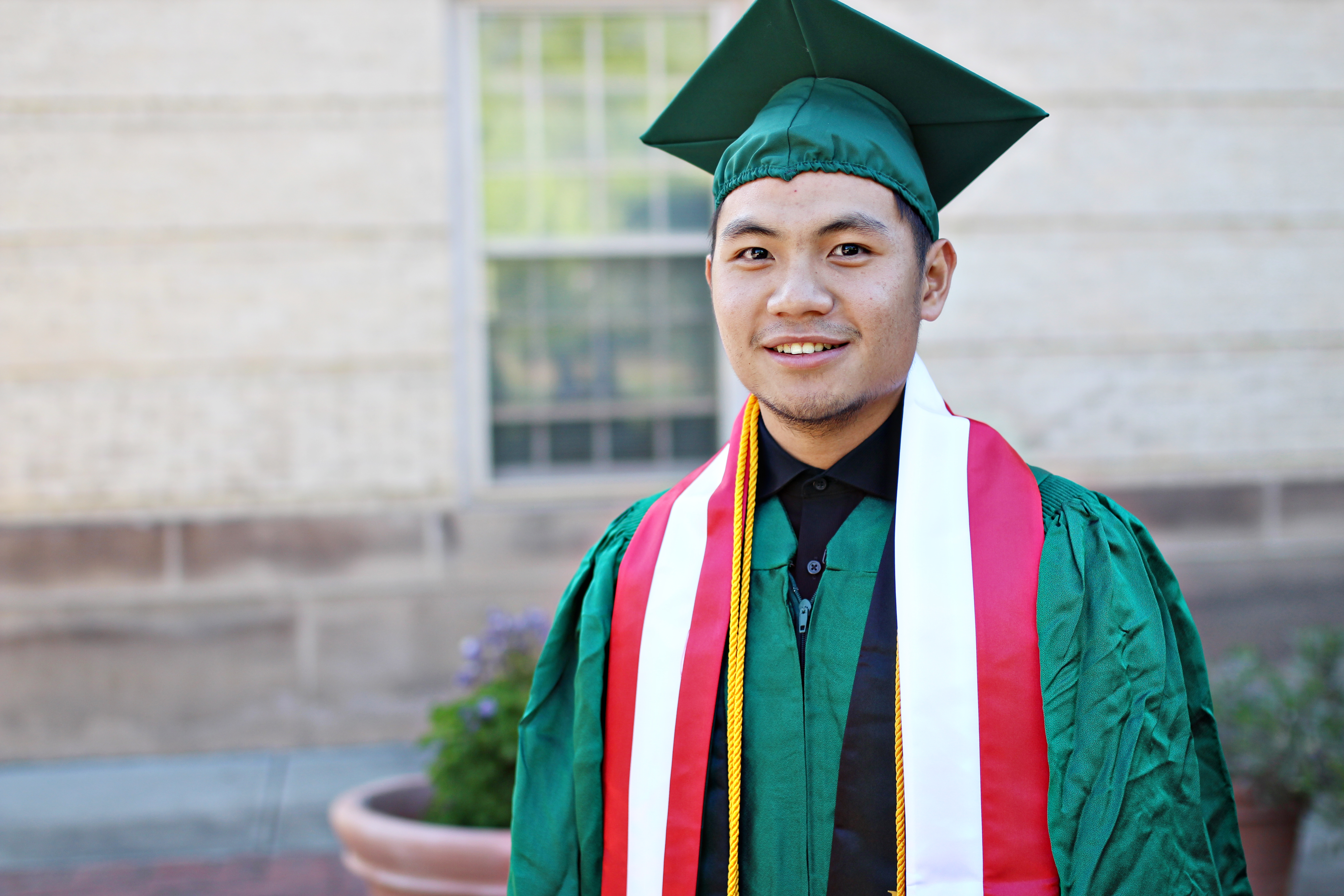 What an inspiration! Brandon was hired by the United Nations, in his home country of Indonesia after studying at Colorado State University.
Read More >
---
Your accommodation
Students' preferred accommodation types/room options should be indicated as part of the INTO Colorado State University application. Accommodation is allocated on a first come first served basis, so students should confirm their place as soon as possible after receiving an offer to have the best chance of getting their preferred accommodation option.
As a Graduate or Academic English student, you have the option to live on campus, as well as benefit from:
Practicing English with your peers
Gaining support from a mentor, tutor and community coordinator to help you transition into US living
Participating in activities designed to develop academic success, creating cultural connections and understanding, and building leadership skills in a diverse world
Forming long-lasting friendships, discovering new cultures, and understanding what it means to be a part of a global community
Explore your accommodation