No matter what subject you want to study, INTO London can offer you a guaranteed route to hundreds of universities across the UK and Europe. We give international students like you the opportunity to study at a leading university, with a choice of thousands of degrees – from traditional subjects like Accounting, Architecture and Engineering to more unusual courses such as Yacht Design and Herpetology.
If you're not sure which subject is right for you, don't worry – we offer tailored Placement Support to help you decide. Hundreds of INTO London students have progressed to higher education since the Centre opened in 2013. Are you ready to join them?
Why study in London?
Voted the best city in the world for university students for the second year in a row (QS Best Student Cities 2019), London is the first choice study destination for thousands of international students every year. Studying in London means you'll be immersed in professional life, with the opportunity to engage with industry and develop your professional network.
But London isn't all business and technology – you'll enjoy shopping on Oxford Street, authentic world cuisine in one of more than 6000 restaurants, and world-famous attractions on your doorstep. Visitors to the capital can benefit from hundreds of free museums and exhibitions, and with beautiful parks and open spaces scattered throughout the city, you'll never be far from a scenic place to relax. Dubbed the world's most multicultural city, London has something for everyone (Rough Guide to London 2016).
Guaranteed progression for all successful students.
Choose from more than 100 UK and European universities.
Rated 'excellent' by the Independent Schools Inspectorate 2018.
Progression options to 30 of the top 50 UK universities (Guardian University Guide 2019) .
Apply
Explore the Center
---
Your course options
Our pathway programmes are designed especially for international students, giving you everything you need to achieve academic success at a UK university. We'll help you to improve your English language skills, whilst supporting you as you adapt to life in a new country. You can choose from the following courses:
View courses
---
---
Your INTO Centre
The INTO Centre is a welcoming space with excellent facilities, including the Learning Resource Centre, lecture theatres and café. With a dedicated team of staff on hand, the Centre is a safe place where you can meet new friends from all over the world.
Explore the INTO centre
---
Life in London
London life is vibrant and varied with plenty to do, which is probably why more international students choose to study in London than any other city in the UK. Whether you progress to a London university or somewhere further afield, England's capital city is the perfect place to begin your journey.
Explore the city
5 reasons London is an awesome student city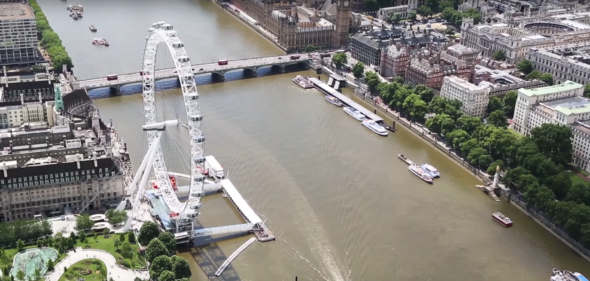 London guarantees an amazing experience, as a top student city in the world. Nick tells us about his time studying in the heart of the UK capital...
Read more >
---
Dedicated support while you study
Studying abroad can be a big adjustment, and we are here to help you. Just head to the INTO Centre Welcome Desk, where our dedicated and friendly Student Services team are waiting for you.
From helping you set up a bank account or renewing your visa to answering academic questions, the team will be happy to help – leaving you with more time to build new friendships, get to know your surroundings and – of course – focus on your studies.
How we'll support you
---
Your accommodation
At INTO London, there are a variety of accommodation options, including student residences close to the INTO Centre and homestay accommodation with approved hosts. With so much choice available, it's easy to find the perfect place to call home.
Explore your accommodation