Campus life at Washington State University
Campus life is the heart of Washington State University. With 27 different residence halls and apartment complexes to choose from on campus, you have direct access to all things WSU: INTO support, student clubs and organizations, classes, housing and dining, academic services and of course, your friends. Take your pick of more than 400 clubs, 73 designed for international and cultural interests. Walk across campus for your internship or STEM research. And join domestic and international students as you cheer on a WSU Cougar football game.
Located in America's Northwest region near Seattle and Spokane, the city of Pullman is home to Washington State University's flagship campus. Pullman is a picture-perfect college town. The community is built around the university, creating a vibrant and student-centric culture.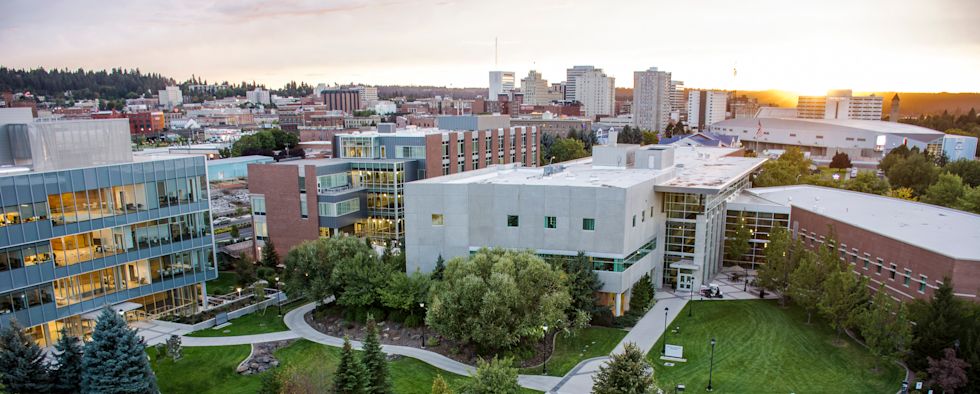 WSU Vancouver's urban campus combines a small college feel with the resources of an internationally-respected research university, just minutes from Portland, Oregon.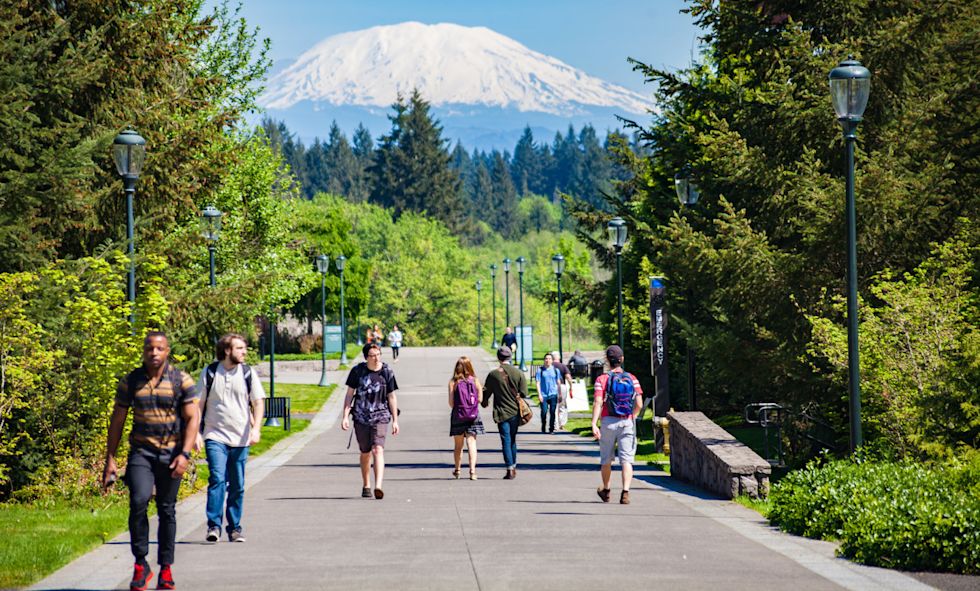 Located near the medical district of Washington's second-largest city, WSU Spokane offers degree programs that focus on health science and medical education.
WSU Tri-Cities emphasizes the "learning while doing" approach to educating students while focusing on the STEM disciplines (science, technology, engineering and math).

WSU North Puget Sound offers bachelor's degree completion programs through the Everett University Center. WSU's programs in Everett focus on fields that are in high demand in nearby Seattle and in the North Puget Sound areas, such as Electrical Engineering, Hospitality Business Management and Data Analytics.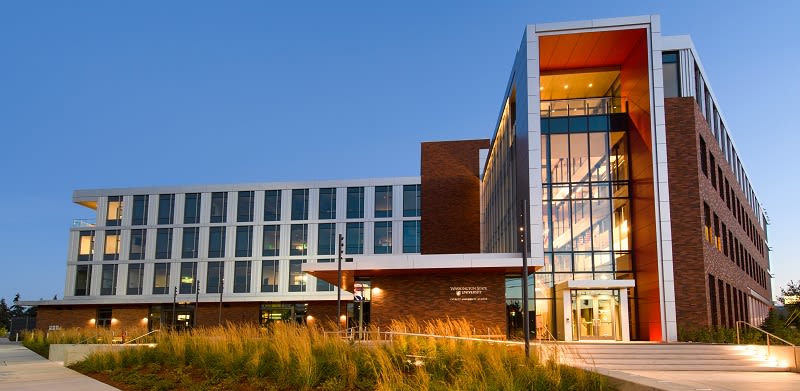 Something for everyone
The Compton Union Building (CUB) and Chinook Student Center are the centers of student life at Washington State University. Here you will discover a variety of student services in a convenient location, including the International Center, a food court, the student bookstore, coffee shops, gaming stations, a gymnasium, banks, a post office, and plenty of space to hang out with friends.
Go, Cougs!
The moment you step on WSU's campus, you will feel the Cougar Spirit. Our mascot, Butch T. Cougar, is a focal point for pride, togetherness and friendly competition. Cheer on your fellow Cougs in one of the 17 NCAA Division I sports teams. If you would rather be on the field instead of sitting in the bleachers, sign up for an intramural sports team.
Just want to work up a sweat? Visit the state-of-the-art Student Recreation Center. Swim in the lap pool, take a fitness class or boulder the climbing wall. Add in the two other on-campus gymnasiums, numerous sports fields and other recreation centers and you have endless exercise options.
Religious support
Your religious and cultural beliefs are welcomed at WSU. We pride ourselves in having a multicultural campus. That's why there are a number of religious organizations and cultural centers throughout campus. Whether you need a prayer room or a place to pursue your spiritual practices, we have a space for you to safely worship.
Cultural and convenient dining options
Whatever you are craving, you can find all sorts of food options at WSU. We have 29 restaurants on campus that offer diverse menus from early morning to late at night. Enjoy buffet-style dining at The Cougar Den, grab a quick sandwich from Subway, sip on an espresso from Zoe's Underground cafe or stock up on provisions at the Towers market. Our dining facilities also offer a great selection of international recipes as well as halal, Kosher, gluten-free and vegetarian options. Head off campus to Pullman or nearby Moscow, Idaho, to enjoy more global fare and local international markets.
Taking care of you
In order to succeed in your studies, you have to feel healthy. WSU's Health and Wellness Services provide healthcare services Monday through Saturday. You can make a doctor's appointment, fill a prescription, meet with behavioral or nutrition specialists and get your immunizations right on campus. Your healthcare costs are all covered by your student medical insurance. All international students are automatically enrolled in the Student Health Insurance Plan (iSHIP), so no need to worry about finding coverage.
Aside from staying happy and healthy, your safety is our priority. WSU is committed to keeping its students, faculty, staff and visitors safe on campus. WSU Police patrol campus 24 hours a day, and provide free transportation services for students after dark. There are also emergency phones and well-lit paths throughout campus.