Live and study safely when you join us on campus. We've taken steps to keep you safe and supported while you study with us - so you can focus fully on your studies. With our flexible study options you can confirm with confidence knowing that if your plans change, you have the flexibility to continue your path to study success.
Your learning experience
Prepare for success with an exceptional education, no matter which of our Centers you study at. You'll enjoy interactive learning through a mix of online and in-person teaching in small groups that follow UK Government guidelines.
If your course includes laboratory, studio work, or field trips, we expect these to continue in-person, or alternative options will be provided.
Access to the latest interactive learning platform will support your studies – you'll be able to access learning materials and resources, and connect with your teachers and classmates in a safe environment.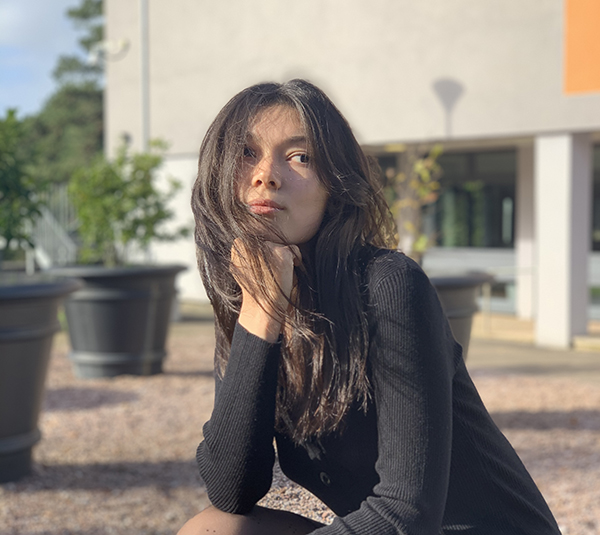 "I'm so happy that INTO and the University have managed to provide face-to-face classes so we can still experience life on campus. In the accommodation, we are able to have support bubbles, which allowed me to find good friends and experience university life."
Zhanel, Kazakhstan
Your safety on campus
We've established a wide range of safety measures to protect students at our Centers, working closely with our partner universities to ensure their campuses are safe places.
We've put in place the following measures to help keep you safe: social distancing, one-way systems, increased cleaning, protective screens, and hand sanitizing stations in place, in line with the latest UK Government guidelines.
Safe accommodation
Comfortable, high-quality student accommodation is available at our Centers.
You'll typically have your own room, a virtual welcome help desk and a 24-hour emergency helpline if you need to speak to staff during out-of-office hours, enhanced cleaning and social distancing measures in line with current UK Government guidelines. You'll have a welcoming and safe place to live while you study with us.
Our care package
Your safety and wellbeing are always our priority. That's why we'll ensure you have a safe environment to enjoy an exceptional student experience.
We'll also provide everything you need to help you settle in when you book your accommodation with us. From your own bedroom and dedicated bathroom to on-site residential wardens, and even Starter Packs providing health and living essentials should you need them – you'll feel at home straight away!
Travelling to your Center
We offer an airport pick-up service at an additional cost, so you can travel safely to your accommodation. Book in advance to secure your place.
If you need to go into quarantine when you arrive at INTO managed and referred accommodation, we'll support you with access to food delivery services, residential wardens, and a virtual welcome help desk and a 24-hour helpline.
Supporting you every step of the way
From settling in to helping you succeed in your studies, our dedicated teams are here to provide you with first-class support, both in person and remotely.