Studying with INTO in January 2021
Want to study at a top university in the UK or US? While 2020 has been an uncertain year, we're ready to welcome you on campus or online. We'll make sure you are safe and supported right from the start, so you can continue on your path to study success.
Our flexible study options will help keep you on track – whether you want to study on campus in the UK or start your US degree online. If you join one of our pathway programs in January, you could even be ready to progress to university as early as September 2021.
INTO Cares. Safety and Success. Always.
Health, wellbeing and safety
As always, your safety and wellbeing is our priority, so we've taken special measures to ensure that you can live and study safely with us. This includes our tailored INTO Care package – a combination of academic support, international student services and welcome packages, leaving you free to focus on your academic goals.
A lifetime of success starts here
With 15+ years of experience in helping international students earn a globally-recognised degree, studying with INTO is the perfect way to kick-start your career journey. We can't wait to welcome you!
Updates for students applying to universities in the UK or US
Students applying to UK universities
In January 2021, you can start your pathway at one of our Centers. We will be offering interactive learning through a mixture of online and in-person teaching – all in accordance with the latest UK government guidelines.
Our comprehensive Orientation programme will be delivered both online and in person, making it accessible to any students who need to quarantine.
Students applying to US universities
Start your program online in January 2021, and when it's possible you'll be able to continue your degree on campus.
Our online programs are taught by the same faculty as our on-campus programs, so you are guaranteed the same high-quality teaching. You can expect the same level of support from our academic and student services teams to ensure your success.
On-campus programs are also available, our partner universities follow local and federal recommendations so you can study safely.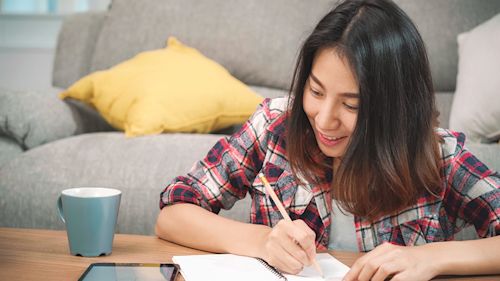 Top tips to stay motivated while studying from home
Five simple tips for staying motivated while studying from home, helping you to keep your spirits up and stay on top of your workload.
Find out more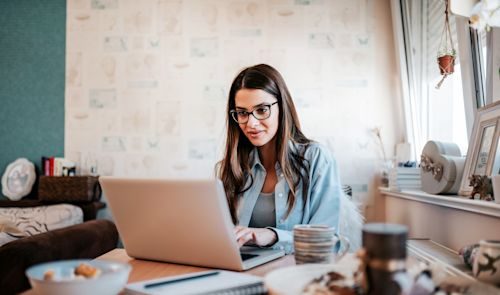 Chat online to staff and students
Got questions about studying with INTO? Our friendly staff and students are ready to answer them!
Start chatting
Where can I find Center-specific FAQs?