Get ready to succeed in the global workplace with a degree in Business. Discover the right program for you so you can reach your dream career!
From Finance in the US to Entrepreneurship in the UK, you're sure to find the right degree for you.
Business is one of the most popular university degrees and studying it at a top university will make you highly employable globally.
Paid industry placements and work experience opportunities depending on your Business degree.
Develop critical thinking and decision-making skills, while learning about best business practices.
Hear from our Business students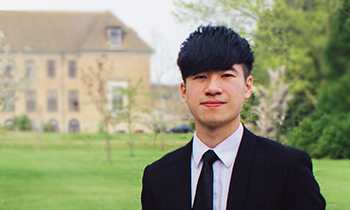 Gain crucial industry experience
Business graduate Hugo kick-started his career thanks to a work placement during his degree at Exeter.
Discover how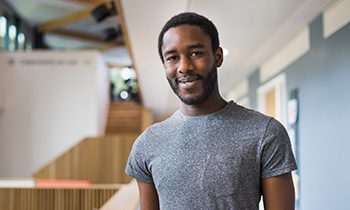 Business student's study abroad journey
"Our teachers encourage us to act like entrepreneurs" says University of Stirling student Nuru.
Hear his story
Business studies at Suffolk University: Pham's experience
Pham, from Vietnam, completed the Undergraduate Pathway program for Business at INTO Suffolk University.
Read more
Which university can I study Business at?
Study Business at Suffolk University
At the Sawyer School of Business, we have a global market mindset to boost your career portfolio. Experiences outside the classroom in a real-world business located minutes from campus in downtown Boston will fuel your success.
Find out more
Study Business at Drew University
Studying a Business program at Drew integrates the workplace scenarios and multi-disciplinary skills you need to be confident discussing in postgraduate job interviews.
Find out more
Where can I study Business?