Still choosing where you want to study? At an INTO Choice center, you'll start your UK studies before you select a university – giving you time to make your decision once you've settled in. Each Choice center offers progression to a range of leading universities, with personalized support to help you find your perfect fit.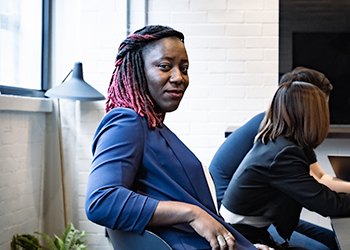 "I believe studying at a choice center is the best thing to do to start your study abroad journey. You have lots of different universities to choose to progress to and whilst you are adjusting to a new environment and culture in the UK, you can visit the universities you want to apply to to make sure they are the right choice for you."
Fatoumata from Guinea Pre-masters in Business Administration, INTO London MSc Applied Project Management, University of West London
Why study at an INTO Choice center?
Choosing a university is a big decision and certainly shouldn't be rushed – but delaying your studies isn't always an option. At an INTO Choice center, you can decide while you study, giving you plenty of time to find the right one.
Our student support teams have helped thousands of international students like you progress to university in the UK. In addition to your academic studies, you'll receive a wide variety of expert support – including one-to-one sessions, placement fairs and help completing your university application.
INTO Choice centers allow you to live and study in the UK before you commit to a single university. You'll have the opportunity to travel using the UK's highly connected rail services, meaning you can visit several universities to see which one you like best.
Where can I study?
You can choose from three INTO Choice centers located across the UK, each offering different courses, progression options and experiences. For more information about each INTO Choice center, click the links below.
Where are the INTO Choice centers located?
Accounting, Economics and Finance
Please wait...
Business and Management
Please wait...
Computing and Information Systems
Please wait...
Engineering
Please wait...
All Subjects
Please wait...
Where could an INTO Choice center take me?
There are more than 100 progression universities between our three INTO Choice centers, giving you endless opportunities to find somewhere that suits you. Below, you'll find more detailed information about some of our leading affiliate universities.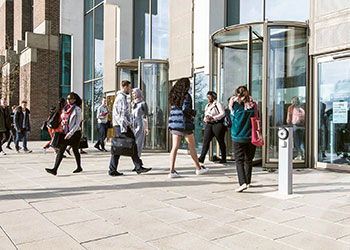 University of Kent
Successful INTO London students are guaranteed a place* at this global top 400 university with a triple-accredited business school.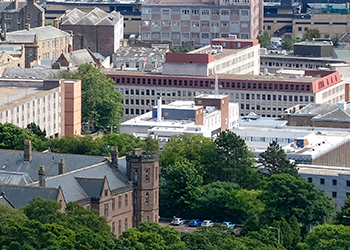 University of Dundee
Successful INTO University of Stirling students are guaranteed a place* at the University of Dundee – a top 30 UK university in the global top 6 for international student satisfaction.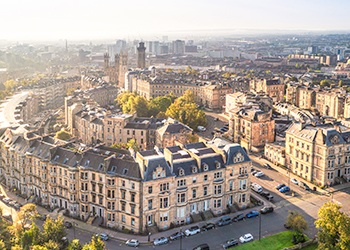 University of Strathclyde
INTO University of Stirling students are guaranteed a place* at the University of Strathclyde in Glasgow. The university has 16 subjects in the UK top 10, including 5 engineering subjects.
*Provided they successfully complete their academic pathway program and meet the entry requirements of the university.
What are my other academic study options?
An INTO Choice center is a great option if you're still deciding where to study your degree, but there are plenty of other INTO Study Centers to explore. With partner universities in the UK, US and Australia, you're sure to find your perfect fit.