City, University of London: career success starts here
The future is in your hands at City, University of London. We'll take you from ambitious student to successful graduate, helping you build your career in a global capital city.
Why choose City, University of London?
City, University of London's international programmes are renowned across the globe, attracting students from 160+ countries every year. So, what makes City one of the best universities in London for international students?
Academic excellence – City, University of London has provided an outstanding academic experience for 125+ years. Outstanding academic departments, facilities and research centres make City one of the most sought-after universities in central London.
Enhanced employability – Study London's most career-intensive pathway program, with opportunities to enhance your employability skills from day one. Find out more.
Top-ranked Business school – City is home to Bayes Business School (formerly Cass), a triple-accredited institution positioned among the global elite of Business schools.
Central London location – study in England's vibrant capital, the best city in the world for university students (QS Best Student Cities 2022) surrounded by leading financial, legal, arts, media and medical institutions.
INTO City, University of London admissions
Applying for a preparation programme at INTO City, University of London is easy. Simply fill out our online application form, send us your documents and a member of our Admissions team will be in touch.
What are my course options at INTO City?
Where will I study at City, University of London?
During your INTO programme, you'll study at the INTO City Study Centre in the heart of London's vibrant financial district. You'll benefit from excellent facilities, a dedicated support team and university-style teaching to prepare you for university.
What's life like in the City of London for students?
City, University of London surrounds a historic part of London known as 'the City'. There's something for everyone here, whether you're creative or business-minded – so it's the perfect place to study. You'll be able to enjoy:
some of the UK's most famous landmarks, including Tower Bridge and St Paul's Cathedral
street food markets such as Petticoat Lane and Spitalfields, where you'll find authentic food from around the world
hundreds of global business headquarters, international banks and tech companies like Google, Amazon and Microsoft
Studying in London led to my dream career: Sabina's story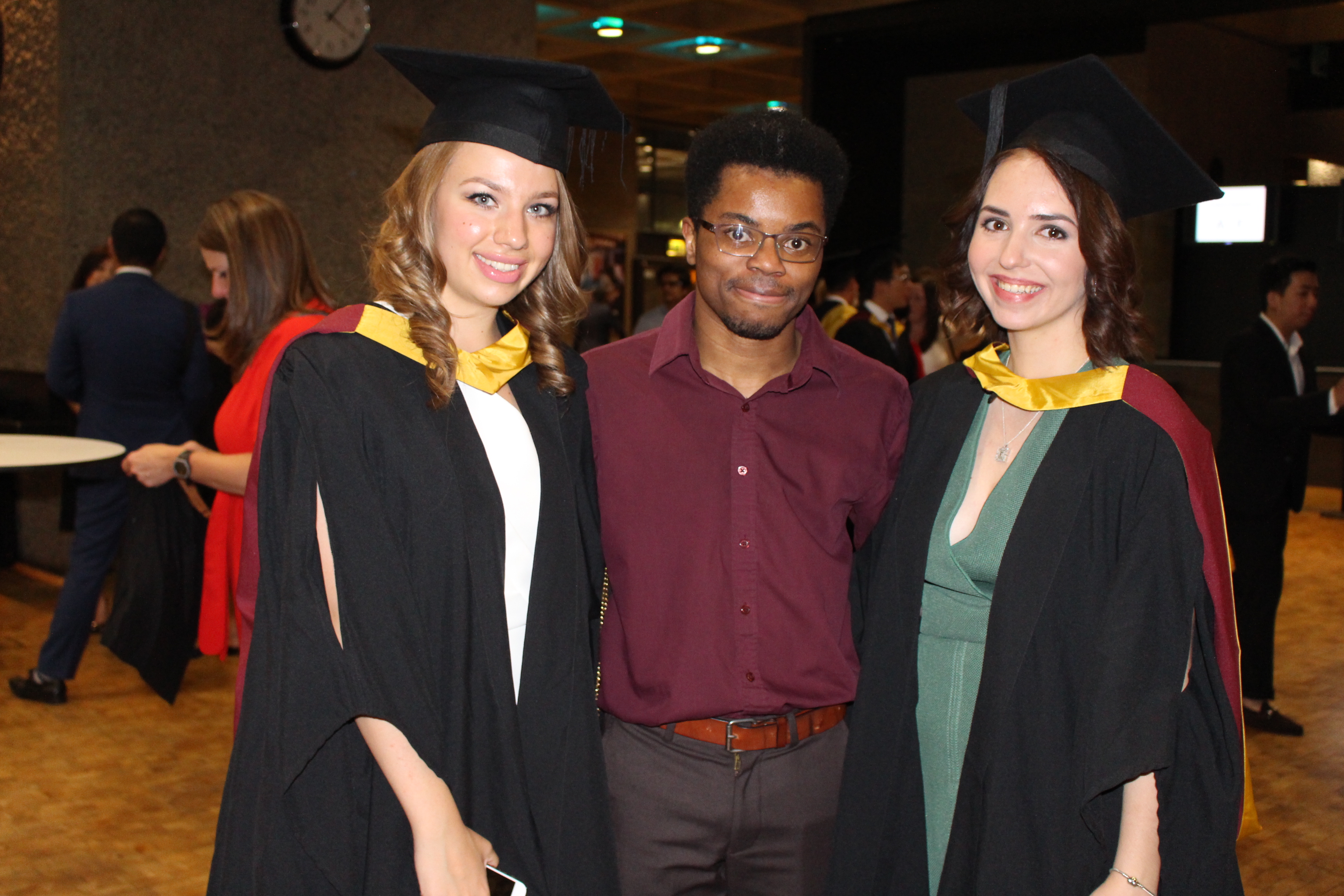 Sabina's journey from Russia to the UK has gone from strength to strength. After completing a bachelor's degree, she's also secured a top job at Black Rock.
Read more >
How will INTO City support me?
From the moment you arrive at INTO City, our dedicated Student Services team will be on-hand to help you adjust to life in London. Our support services include:
a fun-packed induction week where you can meet your classmates
help opening a bank account and registering with a doctor
one-on-one support from the University's Progression Officer
If your parents have any questions about studying abroad, they'll find all the answers they need on our Parents' page.
Where will I live at City, University of London?
When you study in the UK with City, you'll live in student accommodation in central London. This means London's unrivalled culture, influential arts scene, legendary shopping opportunities, world-class restaurants and international cafés will be right on your doorstep.