Studying at INTO City, University of London
Everything about INTO City, University of London is designed to prepare you to succeed at your chosen degree programme. From experienced teachers to first-rate facilities and expert guidance, you'll leave feeling fully prepared for university study in the UK. By the time you progress, you'll have:
expanded your subject knowledge
developed essay writing and study skills
improved your English language skills – for your degree, and your career
built a career development portfolio to highlight your employability skills and support your internship and graduate job applications
Focusing on employability at INTO City
From September 2021, the English for Academic Purposes (EAP) module will focus on enhancing your employability. Integrated into the EAP modules across all pathway programmes, you'll build the language competency and transferrable skills and competencies required to develop a highly successful career.
You'll also produce a career development portfolio as part of your assessment for the EAP module. Demonstrating your career motivations, employability skills and career-related experiences, the portfolio will focus on three areas:
Personal development – get to know yourself and discover your career interests and the skills needed for your chosen path
Career skills development – develop your CV through writing exercises, practical advice on searching and applying for a job, and improve key soft skills such as communication and teamwork
Industry and cultural experience – get a feel for your chosen career with relevant field trips, specialist speakers and workshops, and networking events
Equipped with your career development portfolio, you'll be fully prepared to compete for those all-important placements and internships at university!
Who will teach me at INTO City?
Your preparation course will be delivered by experienced and knowledgeable teachers, who understand how challenging it can be to learn in a new study environment. They'll help you get accustomed to the new education system, and will prepare you for your degree using university-style teaching methods.
Where can I go for support with my studies?
Support is always available at the INTO City Study Centre, whether you need advice about your course, help communicating in English or have a question about life in London. You'll receive academic support from your teachers, language support from specialist advisors, and welfare support from the Student Services team. Whatever you need, we're here to help you.
A level program and pathway options
A typical undergraduate degree in England lasts three years, while a postgraduate degree lasts one year. This study length could increase for specialised medical and health degrees or if you take an option with a placement year or a year abroad.
As an INTO City student, you will add additional preparatory study time to your degree programme. The amount of time will depend on the programme you choose.
An undergraduate preparation programme will add 2, 3 or 4 terms (approx. 6, 9 or 12 months) of study time, while a postgraduate preparation programme will add 3 terms (approx. 9 months) of study time.
Terms are periods of time that your study programme is broken up into across the academic year. During this time, you will attend classes. Between each term or semester, you will have a few weeks without classes to take a break, study independently and work on assignments.
Broadening your mind at university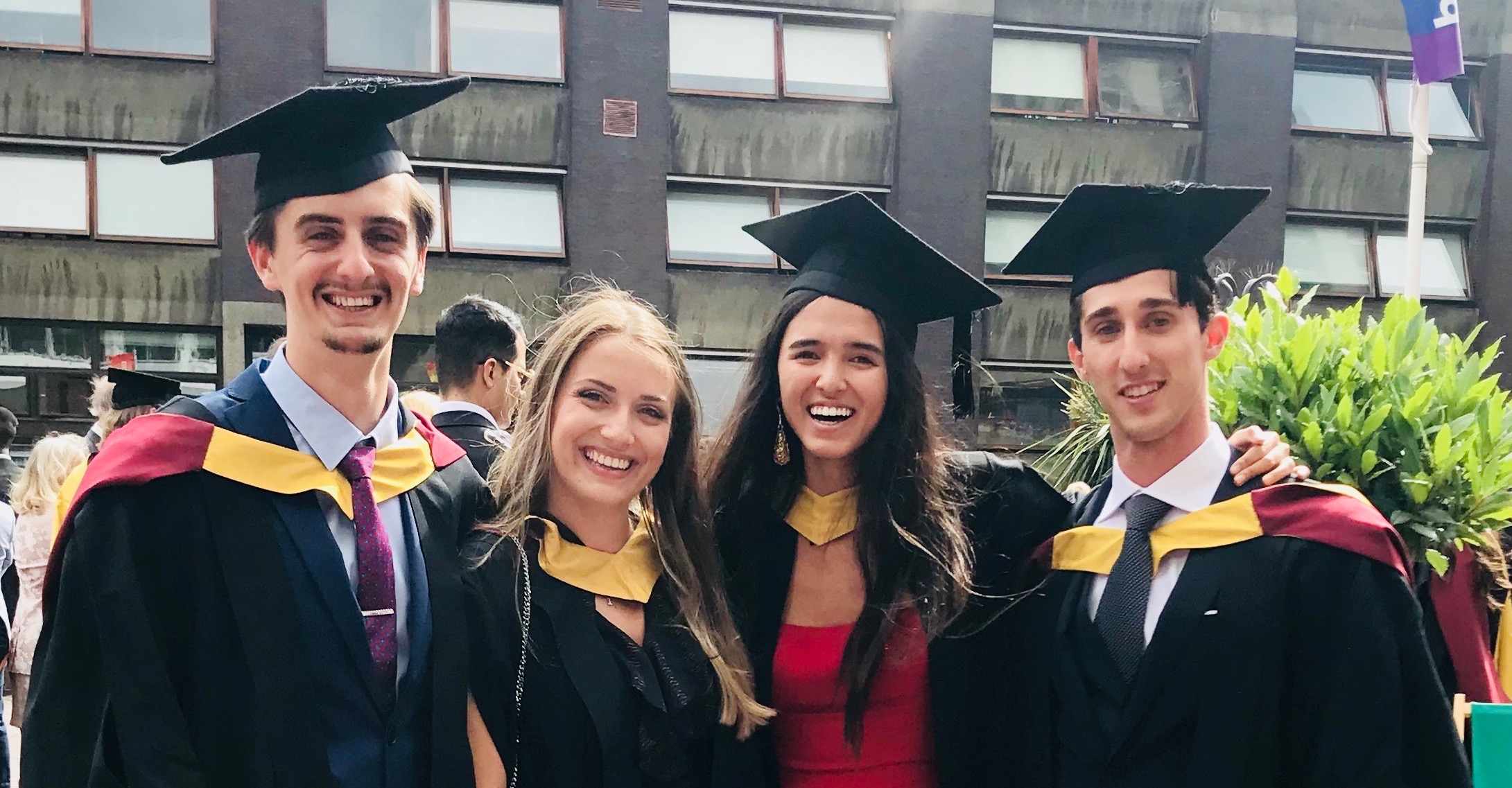 Studying abroad is an incredible journey becoming an international student is a sure-fire way to broaden your horizons.
Read more >
How and when will I receive feedback?
Your progress will be monitored throughout the programme. If you started your programme in September or January, you will receive two Academic Progress Reports – one in your first term, and one in your second term. For most subjects, you will take practice tests in the middle and end of your first term and the end of your third term – just before your final exams. Throughout the course of your programme, you will also receive at least one tutorial per term with your Personal Tutor, who will discuss your progress with you on a one-to-one basis.
What is expected of me during my INTO programme?
You are expected to attend all timetabled classes, be aware of any changes to your class time or room and attend any other events set by INTO, such as extra classes. If you know that you will miss a class due to illness or another reason, you should contact your INTO Centre to let them know.
We encourage you to be actively involved in every part of your studies by preparing in advance for your lessons, asking and answering questions in class and working with your classmates.
How and when will I receive my timetable?
Your academic timetable is created by the Academic Support Team in the INTO Centre and will include classes for a selection of different modules. The modules shown in your timetable are dependent on the pathway programme you choose.
You will receive a physical copy of your timetable during induction week, followed by an online version via email once the week is over. Your academic timetable will change every term, but it may also be necessary to make additional changes during term time – in which case, you will receive an email with the full details.