When you choose to study abroad at an American university, you can expect a lot of changes. You can also expect help from the INTO CSU Center, its staff and its resources every step of the way. With 61% of classes kept to 30 students or less, studying at CSU as an international student means you get the academic support from peers and faculty alike. Benefit from our 18:1 student-to-faculty ratio as you work alongside award-winning professors. Learn more about what's available to you while studying at Colorado State University.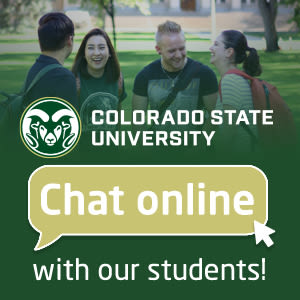 ---
Meet your faculty
Whether you're studying for a university course or studying in the INTO CSU Center, our faculty are trained to help you prepare for university life in the US. Our goal is to make sure you succeed in the classroom by learning the language, giving good presentations, improving your writing assignments and passing important exams. Our unique approach to university education pairs you with faculty leading you both inside the classroom and out. Professors will mentor you in the Energy Institute, our leading center for sustainable technology and green development—then provide academic advising for your particular goals and interests. Faculty will tutor you one-on-one to help you improve English skills—then assist with professional development opportunities. Learn more about CSU staff and faculty.
More about our faculty
Student support at CSU
With the full support of INTO CSU, your peers and faculty, student success at CSU is not a goal to be achieved, but a reality you live every day. We help you lead a successful academic experience with our support services tailored to international students. Need help on a homework assignment? Academic tutoring is available. Not sure what classes to take next semester? Meet with one of our academic advisors. Want more social and cultural exposure? Join one of our English groups or social events. We take the time to build a support system for international students like you. 91% of INTO CSU Graduates would choose CSU again. Learn more about support for studying here.
More about student support
---