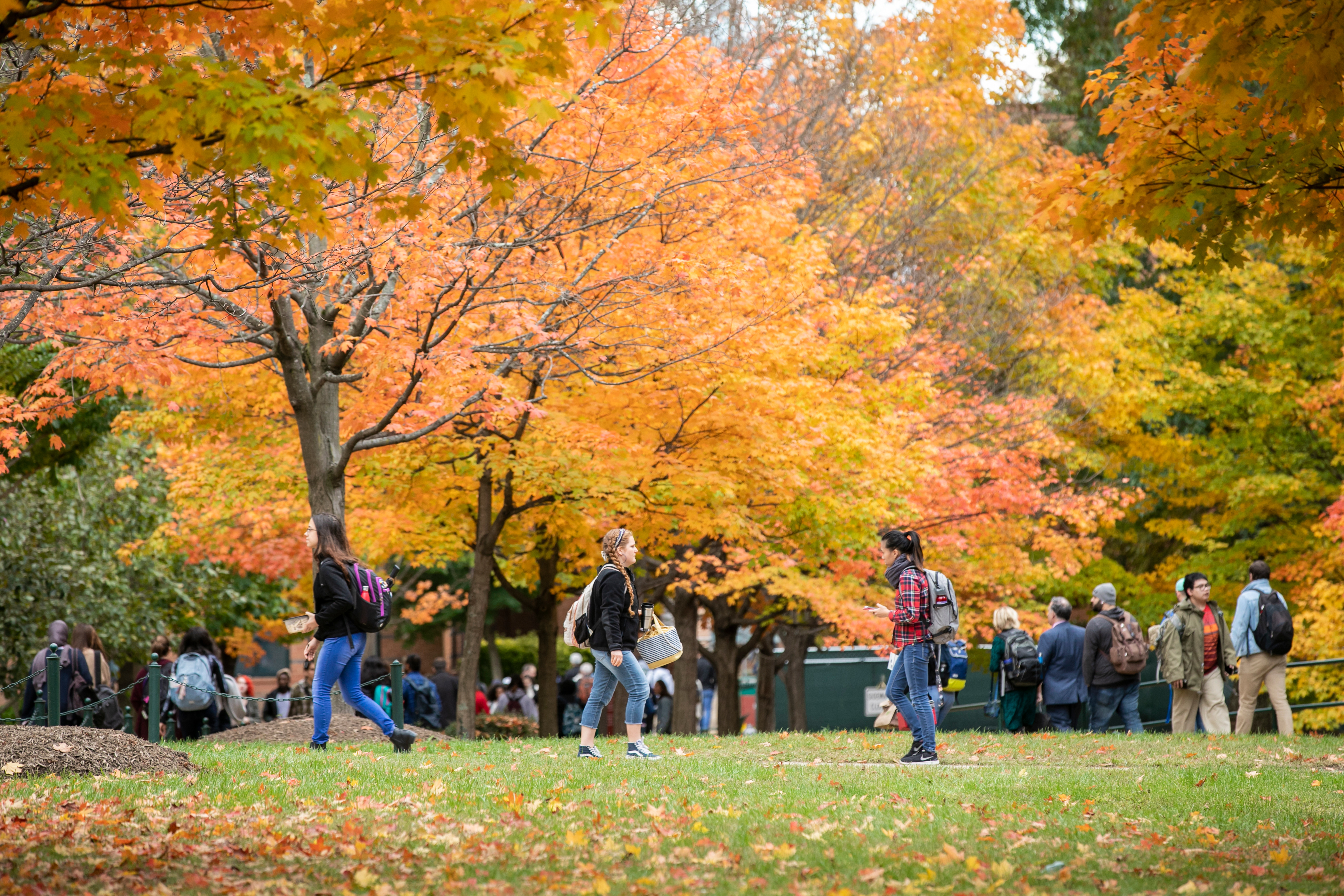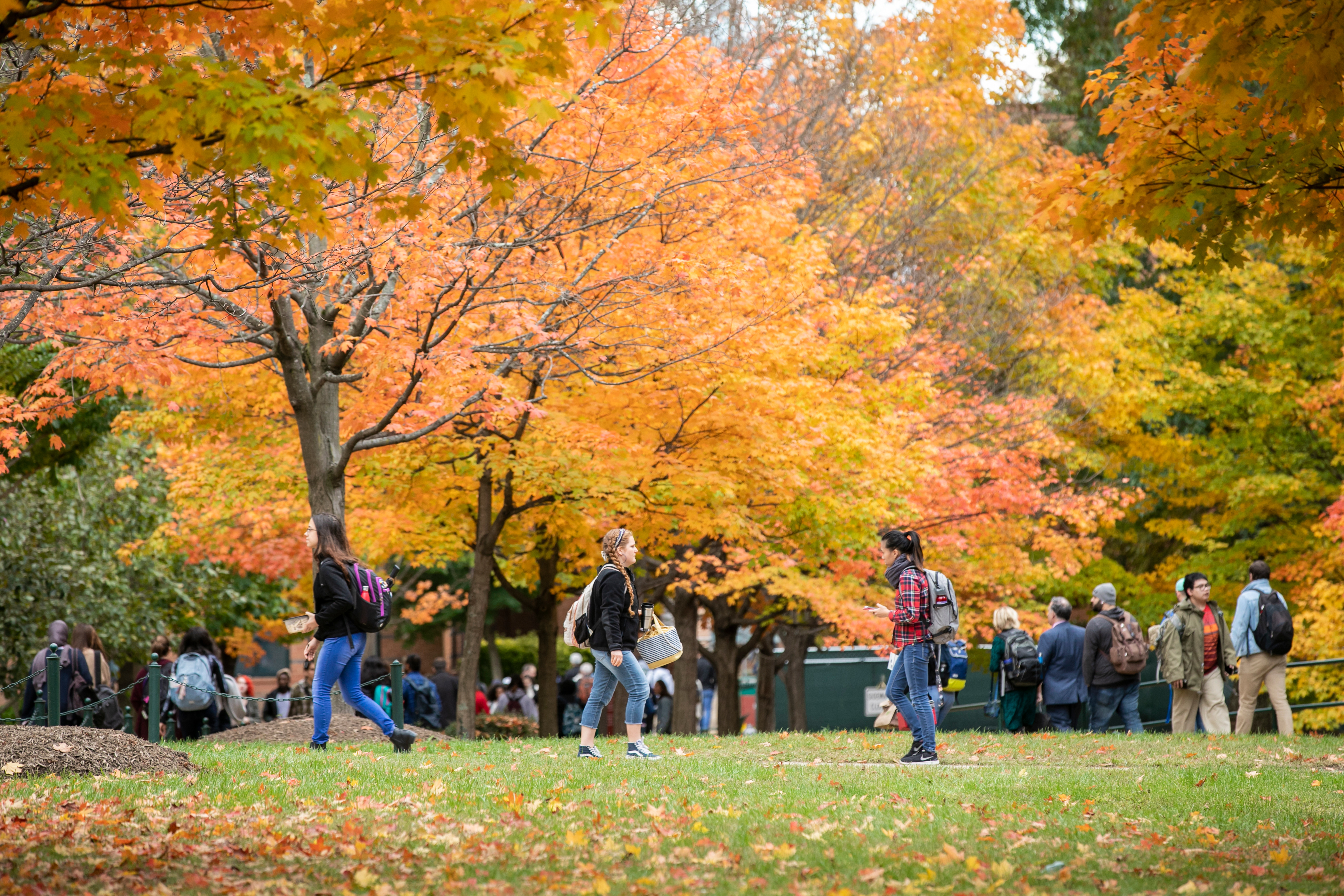 Campus life at George Mason University
Studying in the US is a big change with a lot of unknowns. When you come to George Mason University, we remove barriers to success, starting with location. Get the best of both worlds at Mason, where big and small communities combine. Our main campus in safe and suburban Fairfax, Virginia gives you peace of mind that you can study and live freely with other students. The welcoming environment is home to international and domestic students from more than 130 countries and all 50 US states, here to realize their full potential like you. Your schoolwork and research at Mason will prepare you to venture off campus and into the center of government, public policy, sciences and business in the nation's capital, Washington, DC, just 24 km from Fairfax.
Having the best of big and small cities also means endless things to do, both on campus and off. Participate in cultural and social programs, join one of hundreds of student-led clubs and organizations or simply relax in the picturesque and wooded beauty of Fairfax. Historic sites and multicultural options like museums and exhibits will fuel your international curiosity, while weekends at the beach, New York City and other nearby destinations help you unwind. Return to Fairfax in the week for class, research opportunities with industry-leading professors and career-building internships. Looking for a fun way to spend a weeknight? Explore the restaurants and shops lining the charming neighborhoods all the way from Fairfax to Washington, DC.
Want to study in a large metropolitan area or on a quiet, tree-lined campus? Become a George Mason University student and you'll get the best of both worlds. At Mason's Fairfax, Virginia campus, you'll be part of a safe, suburban community with students from all over the world. The best part? You'll still have all the benefits of the big city, with easy access to all kinds of exciting things to see, learn and experience in the Washington, DC area.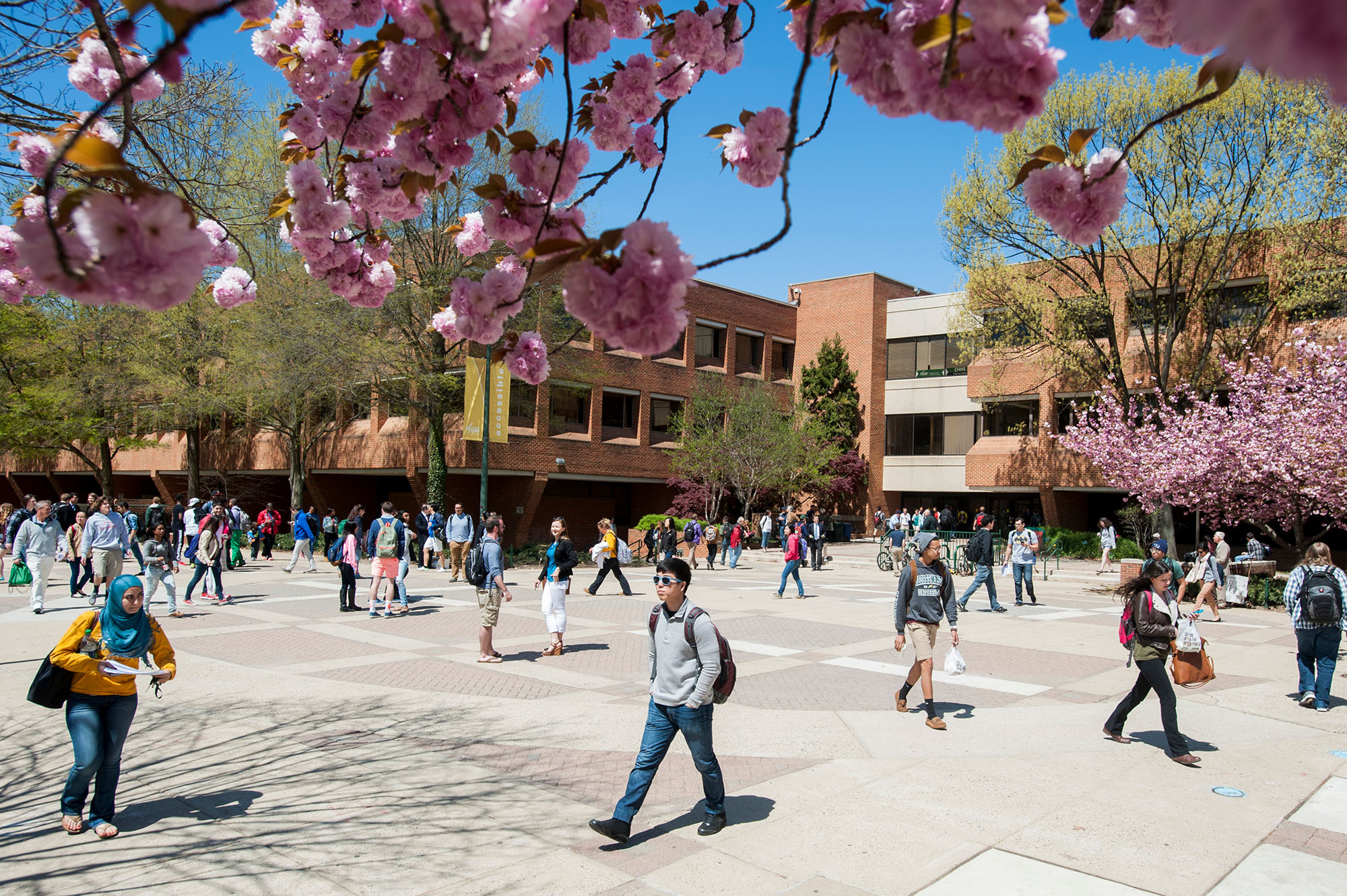 Mason Square is located in Arlington, VA, the No. 1 Best City to Live in America (Niche.com 2020).
Located just 15 minutes outside of Washington, DC, Mason Square is situated in the neighborhood of Virginia Square. The campus dedicated to graduate studies has a strong focus on professional education courses. Students have access to state-of-the-art educational spaces, technology, libraries for research and great opportunities for professional development.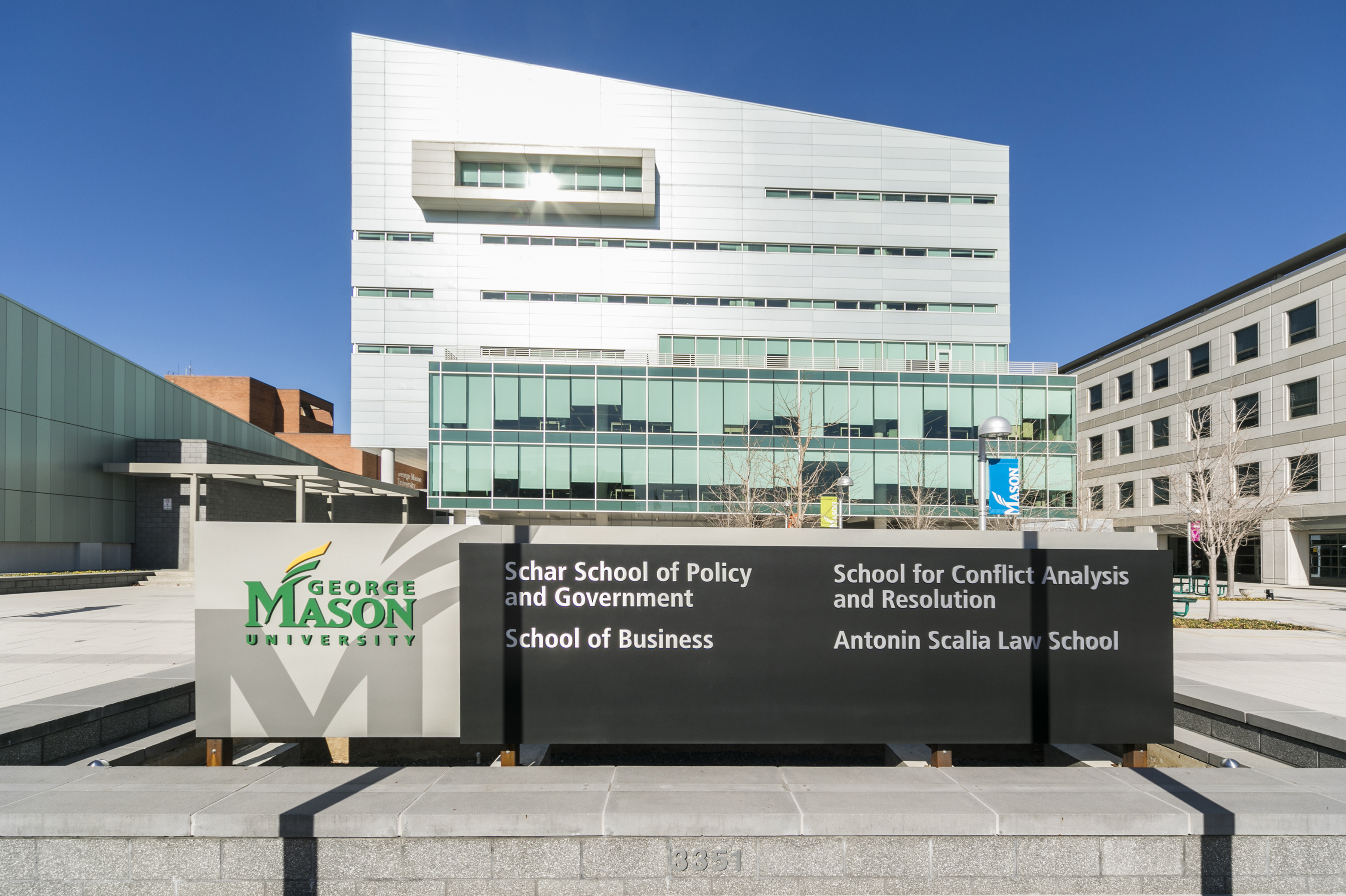 Cheer for your favorite teams
Whether you're an athlete or a fan, there are many ways to get involved in Mason Athletics! Mason is a Division I school with 22 NCAA men's and women's athletics teams. Soccer, basketball and volleyball are some of the most exciting games to see in person. Bonus? You get to watch the games for free.
If you're looking to stay active you can join an intramural team, a club sport or you can work out at Mason's athletic facilities. Do you dance? Want to cycle indoors? At Mason, you'll have free access to 3 on-campus recreation centers that offer fitness and wellness programs and other services.
Religion on campus
Being a part of Mason's multicultural community means respecting and representing many different religions around the world. You are welcome in this community regardless of denomination or any spiritual beliefs. Our students have facilities and clubs to express their faiths and explore other faith communities in a safe, inclusive environment.
Culture starts with great food
Our 25+ on-campus restaurants and three dining halls cater to the diverse population of students, faculty and staff. At the Globe, you'll taste traditional recipes from around the world. Southside features homestyle American cuisine with a variety of nutritious options, including an allergen-free section. Ike's is your go-to for healthy eating and features fresh produce grown on campus in the President's Park Greenhouse. For coffee, students can check out Einstein Bros. Bagels, Panera Bread and a 24-hour Starbucks.
We take care of you
George Mason University is very safe and has its own full-service law enforcement agency on campus. However, you should not engage in any activity that puts you in danger. You can stay safe on campus by using well-lit and well-traveled paths at night, and traveling with a friend or group of people. Lock your doors and windows. If you drive a car, lock it at all times even while driving, and do not leave valuable items in your car.
In general, trust your instincts: if you do not feel comfortable in a situation, leave., and if you are being harassed or experience any threats, let University Police know immediately. You can call the non-emergency number of the Police Department and request a police cadet to escort you safely on campus.