Welcome to Glasgow Caledonian University
GCU is an institution immersed in industry and the professions, with a wealth of career-focused programmes and facilities designed to develop your skills and meet your future career goals. Bridging the gap between learning in a classroom and receiving valuable industry experience, GCU students engage with their education – will you join them?
Why choose Glasgow Caledonian University?
Specialist, accredited programmes – GCU has a unique and contemporary degree offering with programme accreditations from professional bodies across a wide variety of subject areas
Industry experience opportunities – work placements are offered on 72% of undergraduate degrees, giving you the opportunity to interact with industry-leading companies during your degree programme
Innovative facilities – designed to help you gain the skills that employers want, GCU has a modern learning environment filled with cutting-edge facilities
Apply
Explore the University
---
Your course options
Our courses are designed to prepare you for studying in the UK. We offer the following pathways:
View courses
---
---
Your INTO Centre
Most of your learning will take place in the welcoming INTO Centre in the heart of Glasgow Caledonian University's city centre campus. This vibrant space exists to help you study hard and have some fun between studies.
Explore the INTO centre
---
Life in Glasgow
Glasgow Caledonian University (GCU) is situated in the vibrant and friendly city of Glasgow in Scotland, UK, voted one of the top 10 best cities in the world (TimeOut 'The 48 Best Cities in the World' 2019).
Glasgow has a lively music scene, creative community, exciting restaurants and is a shopper's paradise. With a fantastic student scene, beautiful Victorian and art nouveau architecture and an exciting calendar of cultural events, there is so much for you to explore here.
Explore the city
From Pakistan to Glasgow: Waleed's story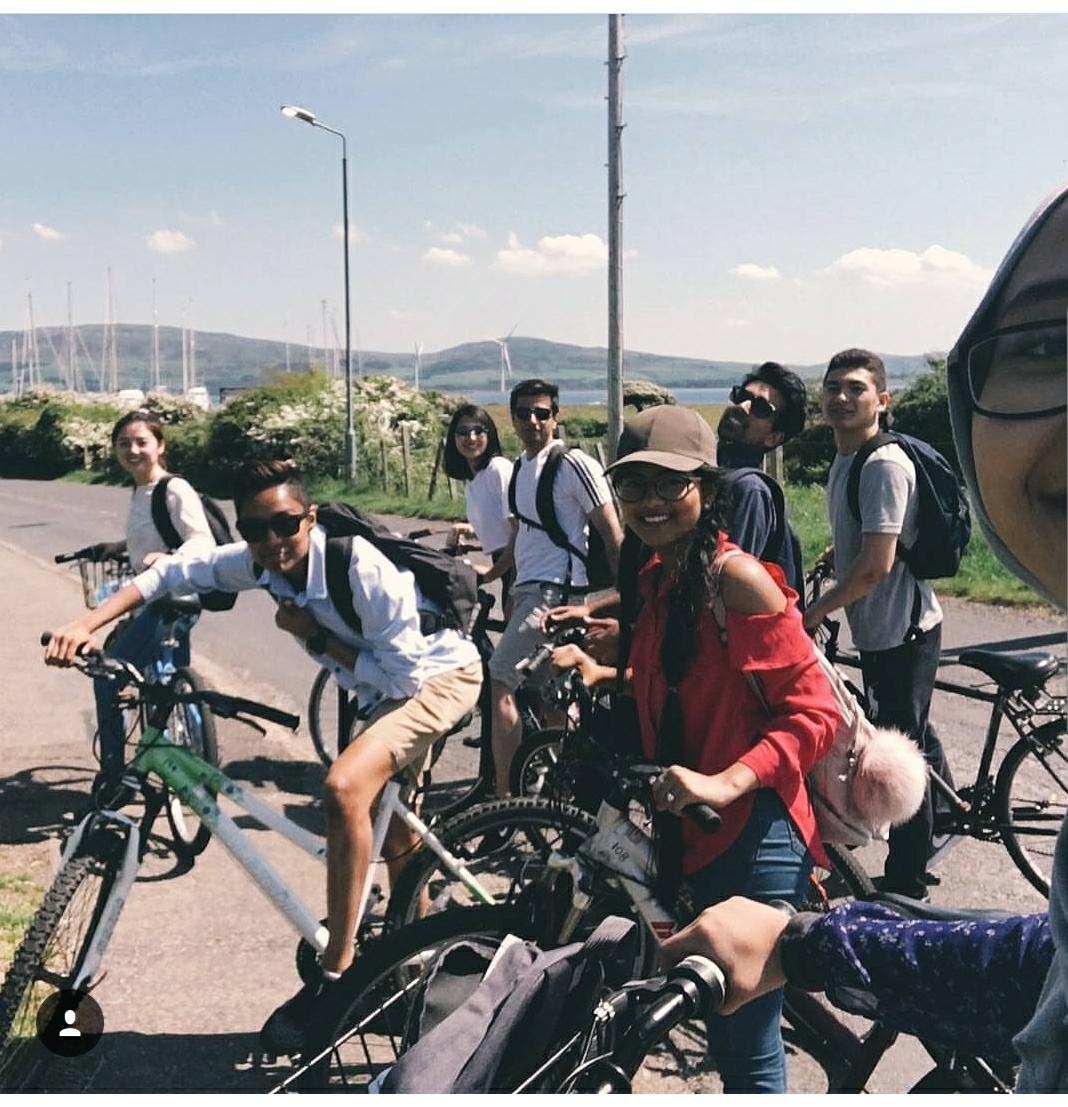 Ever wondered how other students feel before their first day studying abroad? Waleed from Pakistan shares his life-changing experience as an INTO student.
Read more >
---
Dedicated support while you study
Worried about studying in the UK? There's no need to be! Our dedicated teams are on-hand every step of the way. From helping you set up a bank account and renewing your visa, to support with your university applications, you name it – we can help!
How we'll support you
---
Your accommodation
Make new friends and become part of a vibrant student community living in modern halls of residence close to GCU's campus. Ideally located in the city centre, you'll live and learn in style!
Explore your accommodation