Study abroad at our UK study centre in London
Study a university preparation program designed to suit your needs at INTO London. No matter what subject you want to study in the UK, we'll help you get there – offering a guaranteed pathway to 100+ universities across the UK and Europe.
There are thousands of degrees to choose from, whether you study at a London university or move somewhere new. INTO London offers tailored placement support to help you find the perfect fit.
Why choose INTO London?
University guarantees – we collaborate with different universities in different ways, including guaranteed progression, guaranteed offers and close relationships with some of the world's most respected institutions. Find out more about progressing to university.
A wide range of subjects and degrees – from traditional options such as accounting, engineering, medicine and architecture to unusual choices like herpetology and jewelry design.
Vibrant central London location – the INTO London study center is based in the heart of London, the best city in the world for students (QS Best Student Cities 2022).
Guaranteed progression to the University of Kent
When you successfully complete your programme at INTO London, you are guaranteed a place at the Universiy of Kent. As long as your chosen subject area is available and you meet the university's progression criteria, you'll be able to study there.
What are my course options?
Where will I study my preparation course?
During your INTO programme, you'll study at the INTO Study Centre in the heart of London – England's vibrant capital city. You'll benefit from excellent facilities, a dedicated support team and university-style teaching to prepare you for further study.
Why study in London?
Frequently voted as the best student city in the world, London is the first-choice destination for thousands of international students every year. There's something for everyone in this international city, including:
The opportunity to engage with industry and develop your professional network
World-class shopping on Oxford Street and vintage finds at Camden Market
Authentic world cuisine in more than 6,000 global restaurants
Free exhibitions at the National Gallery, the V&A and the Natural History Museum
5 reasons London is an awesome student city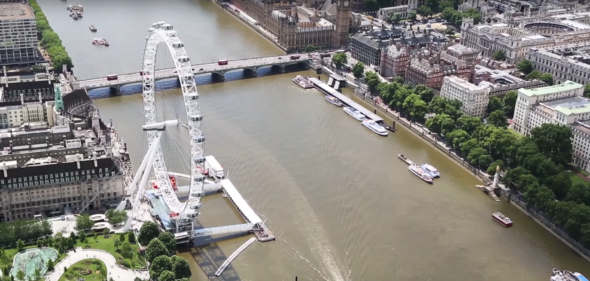 London guarantees an amazing experience, as a top student city in the world. Nick tells us about his time studying in the heart of the UK capital...
Read more >
How will INTO London support me?
INTO London will support you on your journey towards your perfect degree at your perfect university. From arriving in London to submitting your university application, we'll provide expert guidance every step of the way. You'll benefit from:
University progression support - help securing a place at your perfect UK university, such as 1-1 sessions, a university fair and application skills masterclasses.
Personalized study programs – tailored pathways, your own Personal Tutor, flexible course structures, skills modules and an academic coach.
Student Services team - help settling into life in London, including opening a bank account, visa support, a 24-hour helpline and a fun orientation program in your first week.
If your parents have any questions about studying abroad, they'll find all the answers they need on our Parents' page.
Where will I live while I study in London?
You will have a choice of living options at INTO London, located within easy reach of the Study Centre:
Magenta House – modern en-suite rooms or studios, with a communal lounge and outdoor space.
Casita - a student accommodation provider offering a variety of rooms in London to suit all tastes and budgets. Magenta House, offered through Casita, is our recommended hall of residence with INTO's own Accommodation Warden on site.
Homestay – a private bedroom in a local host's home in London.