Study abroad at our UK study centre in London
No matter what subject you want to study in the UK, INTO London can offer you a guaranteed pathway to hundreds of universities across England, Scotland, Northern Ireland and the rest of Europe.
There are thousands of degrees to choose from, whether you study at a London university or move somewhere new. INTO London offers tailored placement support to help you find the perfect fit.
Why choose INTO London?
Guaranteed progression – successful INTO London students are guaranteed to progress to one of 100+ affiliate universities across Europe, including top-ranking institutions – and universities in central London – in the UK. Find out more about progressing to university.
A wide range of subjects and degrees – from traditional options such as Accounting, Engineering and Architecture to unusual choices like Herpetology and Jewellery Design.
Vibrant central London location – the INTO London study centre is based in the heart of London, the best city in the world for students (QS Best Student Cities 2019).
Guaranteed progression to the University of Kent
When you successfully complete one of INTO London's pathway programs, you're guaranteed a place on a wide range of degrees at the University of Kent.
What are my course options?
Where will I study my preparation course?
During your INTO programme, you'll study at the INTO Study Centre in the heart of London – England's vibrant capital city. You'll benefit from excellent facilities, a dedicated support team and university-style teaching to prepare you for further study.
Why study in London?
Frequently voted as the best student city in the world, London is the first-choice destination for thousands of international students every year. There's something for everyone in this international city, including:
The opportunity to engage with industry and develop your professional network
World-class shopping on Oxford Street and vintage finds at Camden Market
Authentic world cuisine in more than 6,000 global restaurants
Free exhibitions at the National Gallery, the V&A and the Natural History Museum
5 reasons London is an awesome student city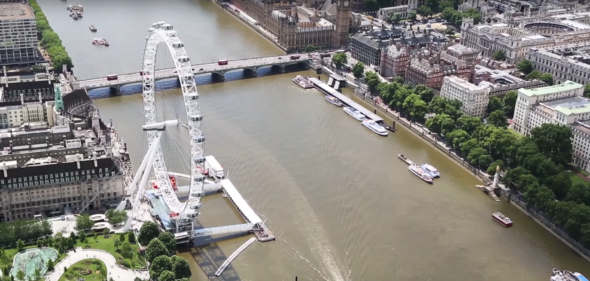 London guarantees an amazing experience, as a top student city in the world. Nick tells us about his time studying in the heart of the UK capital...
Read more >
How will INTO London support me?
No matter what you need help with, the INTO London Student Services team can be found at the Centre's Welcome Desk – and they know everything there is to know about studying in London. Our services include:
A week of activities and support sessions to help you settle in
Help with essential admin such as registering with a doctor, dentist and bank
Tailored placement support including university fairs, workshops and one-to-one meetings
A 24-hour emergency telephone number for assistance out-of-hours
If your parents have any questions about studying abroad, they'll find all the answers they need on our Parents' page.
Where will I live while I study in London?
You will have a choice of living options at INTO London, located within easy reach of the Study Centre:
Magenta House – modern en-suite rooms or studios, with a communal lounge and outdoor space.
Casita - a student accommodation provider offering a variety of rooms in London to suit all tastes and budgets. Magenta House, offered through Casita, is our recommended hall of residence with INTO's own Accommodation Warden on site.
Homestay – a private bedroom in a local host's home in London.