International Foundation in Business and Humanities
Preparing you for an undergraduate degree in a variety of subjects at an NCUK university, in areas such as finance, management, law, politics, sociology and more.
Course features
Develop the academic knowledge and study skills for your chosen degree through a specialist pathway.
Guaranteed university placement at a UK university for all successful students. Find out more about our money back guarantee.
Adapt to studying in the UK with modules designed to equip you with the skills you need for university and build your confidence in an academic setting.
Extensive guidance and support with your university applications, so you choose the best degree for you.
Apply
Your course options
View detailed course content by selecting one of the options below:
Please select your course delivery method with the toggle below.
---
---
---
Develop your academic knowledge, English language and study skills in an accelerated progam, delivered over a shorter timeframe than our standard program.
English language requirements:

IELTS 6.0 (with a minimum of 6.0 in writing) or equivalent.

Age requirements:
16 years and above


All students commencing courses on a published September start date must be 17 years old by 31 December of that calendar year. For all other start dates, students must be 17 years old by 31 December of the preceding calendar year. Applicants who are under that may be accepted, but require a referral to the centre for approval first.

Academic requirements:

Completion of 12 years of schooling (or local equivalent to meet the same standard) with good grades.

Entry requirements additional information:

If you have achieved the minimum IELTS score overall but do not have the required score in writing for direct entry, you will be considered on a case-by-case basis.

Please note that in addition to UKVI IELTS, INTO is able to accept other English language qualifications. For more information on accepted qualifications please see: www.intostudy.com/selt-alternatives
Scholarships
Are you a leader? At INTO Manchester, we are committed to awarding gifted and driven international students with academic scholarships, helping them achieve their goals of studying at a world-class university in the UK.
With a range of generous scholarships on offer for the highest-achieving students, you could be eligible to receive up to £5,000 off your tuition fees.
Scholarships aren't currently available at INTO Manchester. Keep checking back - our scholarships are regularly reviewed.
---
Start date
End date
Course length
Fees
4 March 2024
30 August 2024
2 Terms
View Term dates
GBP £16,595
---
| | |
| --- | --- |
| Maximum class size (for English language teaching): | 20 |
| Course Delivery Method | On-Campus |
| Class duration: | Typically held Monday to Friday between 08.00 - 17.00 excluding bank holidays. However, there may be instances where classes need to be held outside these times due to unforeseen circumstances. |
---
All students complete modules tailored to your chosen degree subjects.
How will I be assessed?
Progress is monitored by continuous assessment of coursework and by the use of class tests. The final grade for each unit is based on a mixture of coursework and end-of-course examinations.
Basic information will be delivered in lectures, while the individuals' understanding of the subject and their ability to utilise the information will be supported by tutorial work and by extensive e-learning provision - which will also enhance the presentational style of lectures.
Assessment will be by:
regular coursework - assignments, unit tests, experimental report and computer use
mid-course and end-of-course examinations
All students who pass are guaranteed a conditional place on a relevant undergraduate degree at an appropriate NCUK university.
To gain entry to any NCUK university, you must pass all subject modules. You will also need to have a sufficient command of English.
Some degree courses will require minimum grades in specific subjects. University admissions staff may also take into account previous academic attainment.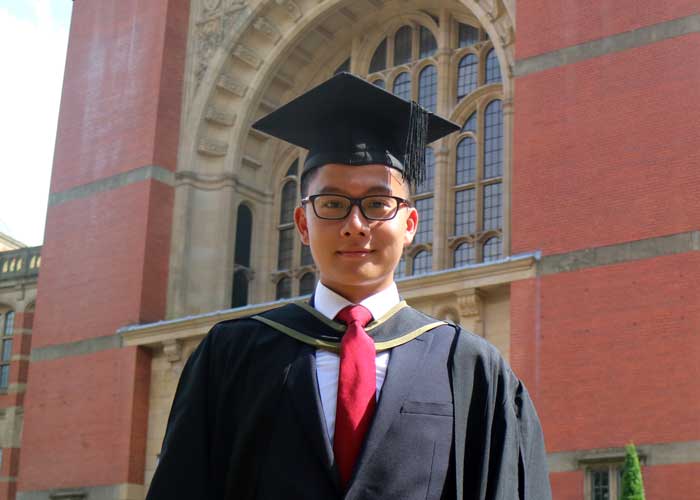 ---
---
---