Study in Scotland: from our study center to world-class universities
Vibrant cities. Friendly culture. Exceptional universities. There are so many great reasons to study in Scotland. The hardest part is choosing which of the outstanding universities to study at – which is where we come in. Our job is to help you find the right university and degree.
Why study at INTO Stirling: Scotland Education Centre?
You have a range of university options. Our International Foundation program is recognized by a variety of top universities across Scotland. You'll even receive a guaranteed offer letter for one or more undergraduate degrees at the University of Stirling or the University of Strathclyde. Explore your university options here.
You'll receive personalized progression support. To help you reach your goals, we offer regular one-to-one sessions with Student Services, visits from our university partners, university masterclasses to support your application to university, and more. Learn more about placement support here.
Live and study in the heart of Scotland. Travel around the country with ease from Stirling's central location. Take advantage of quick rail links to Glasgow and Edinburgh – two of the UK's top three student cities (QS Best Student Cities 2023) – to enhance your student experience. Find out more about living in Scotland here.
Choosing your course at INTO Stirling
INTO Stirling: your pathway to top Scottish universities
Discover the INTO Center – the heart of your pathway experience on the University of Stirling's 330-acre campus. Equipped with modern learning facilities, this is where most of your classes will take place.
Stirling: a student-friendly city in the heart of Scotland
Relaxed, yet lively. Cultured, yet youthful. Stirling has the vibrant energy that comes with a large student community, but with a peaceful environment to help you focus on your studies. Located in the heart of Scotland, you'll be perfectly situated to enjoy all that wider Scotland offers, too.
Stirling is one of the happiest UK cities (Rightmove Happy at Home Index 2021), with students accounting for 20% of its residents.
Travel around Scotland with ease from Stirling's central location – there are quick rail links to large cities including Glasgow and Edinburgh.
With short flights to hundreds of destinations including London and Amsterdam, you're well connected with the rest of the UK and Europe.
7 reasons why studying in Scotland is amazing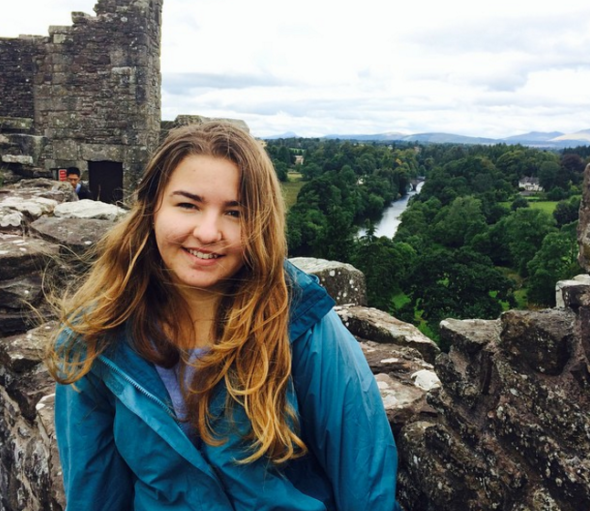 Psychology student Meryem from Turkey, who recently completed her studies at INTO University of Stirling blogs, about why she loves studying in Scotland.
Read more >
Supporting your study journey in Scotland
Our Student Services team has helped hundreds of international students discover their dream degree in Scotland. From the moment you arrive, the team will:
help you open a bank account
help you register with a doctor on campus
provide expert visa and immigration guidance
give you personalized progression support, including one-to-one sessions
offer extra support for students under the age of 18.
Your home on the University of Stirling's campus
The University of Stirling's safe student residences are on campus and just a five-minute walk from the INTO Center. You'll access:
a private study bedroom with free Wi-Fi and an ensuite bathroom
a shared kitchen and living area with a sofa and TV
laundry facilities just a two-minute walk from your accommodation
staff available 24/7 to offer guidance and extra support for students under 18.