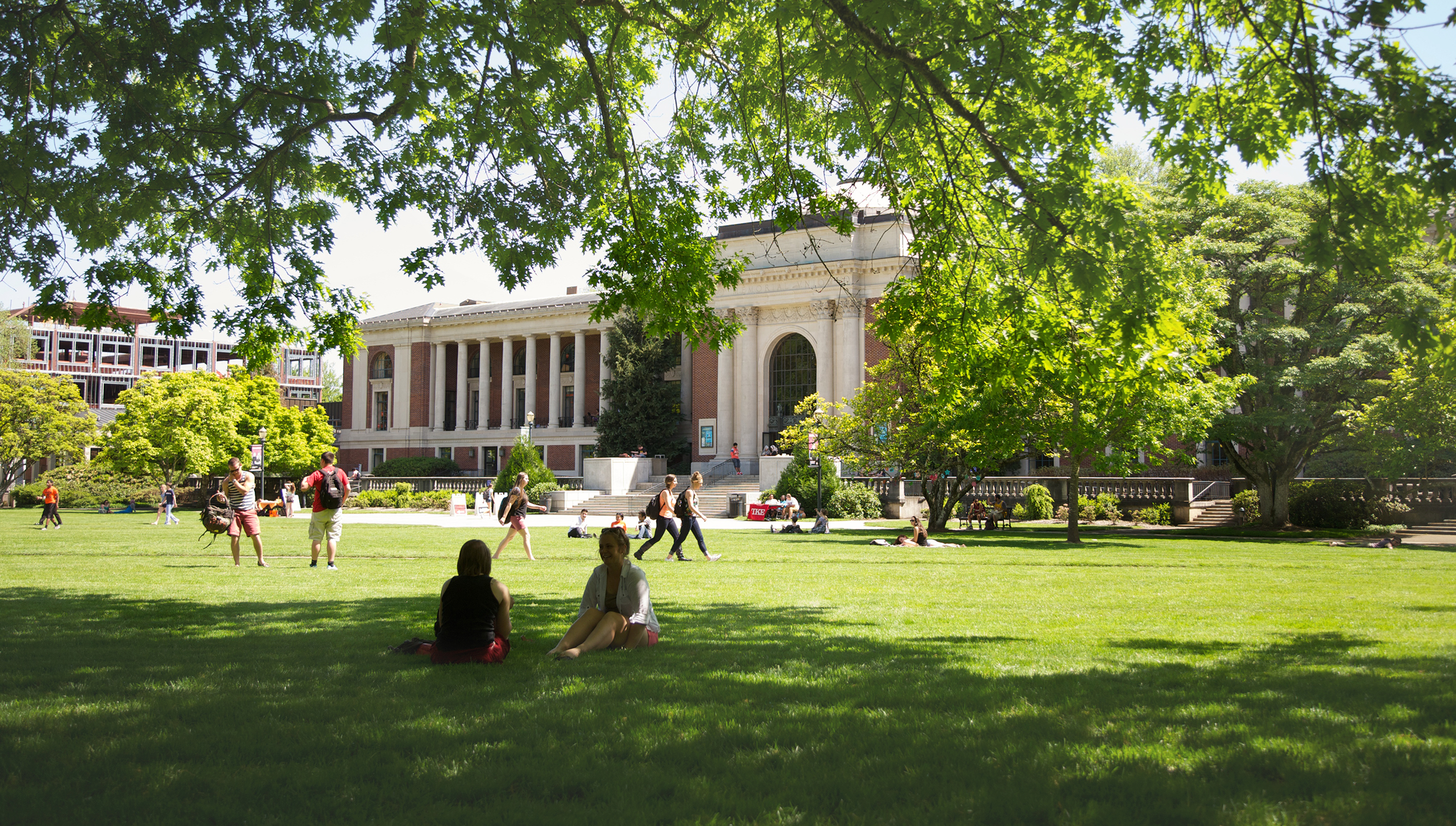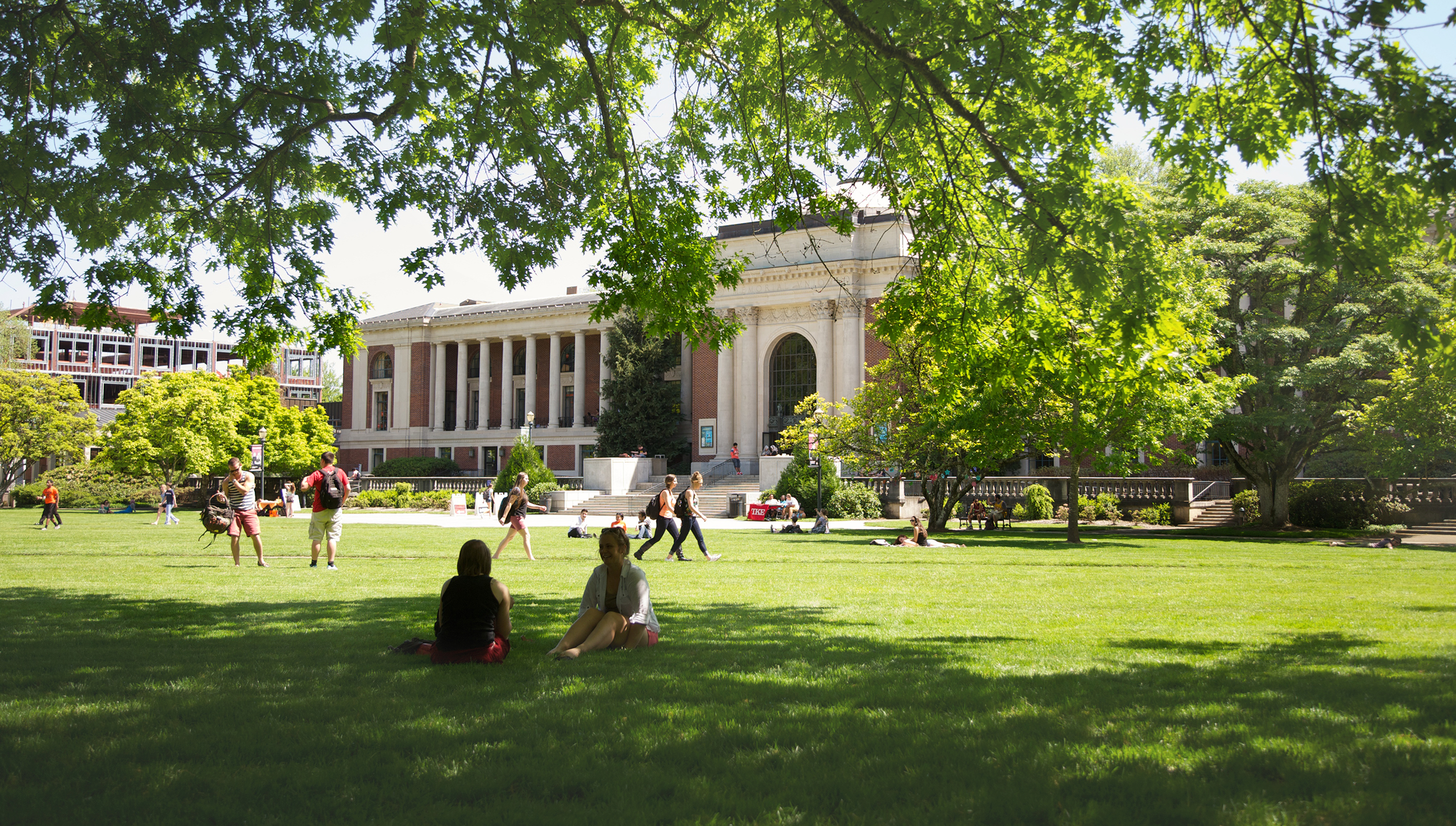 Campus life at Oregon State University
Corvallis is ranked as one the best, smartest, greenest and safest towns in the US. Moreover, its relaxed pace of life makes it a perfect study destination for international students. Portland, Oregon's biggest city, is just an hour and a half away by car. Known for its scenic setting and year-round outdoor activities, Bend is also the most populated city in central Oregon, allowing you to combine the best of city living with outdoor adventure.
Leaving the comfort of your own home to move to a foreign country isn't easy. At INTO OSU, our housing team is here to give you a home away from home. In the US, it's typical for a new student to live in the residence halls, which can be a great way to make new friends. You can expect a high level of service in our facilities – from simple bedding items to your requested room type, we will ensure you have everything you need.
With year-round cultural and outdoor activities, you'll always find something to do in Corvallis.
The city is bike-friendly with free public transportation, making it easy to explore and visit the city's vibrant downtown area just a few blocks away. Many festivals or events are organized throughout the year, gathering students and the entire community. Some of the most popular events in town are the Wednesday and Saturday markets. You'll enjoy walking along the river while tasting and buying local, fresh and organic products.
If you're looking to explore outside the city, the area offers many outdoor attractions in the nearby mountains or the Pacific Ocean, only 45 minutes away. Corvallis is just 90 minutes outside of Portland, named one of Time Magazine's 2022 World's Greatest Places.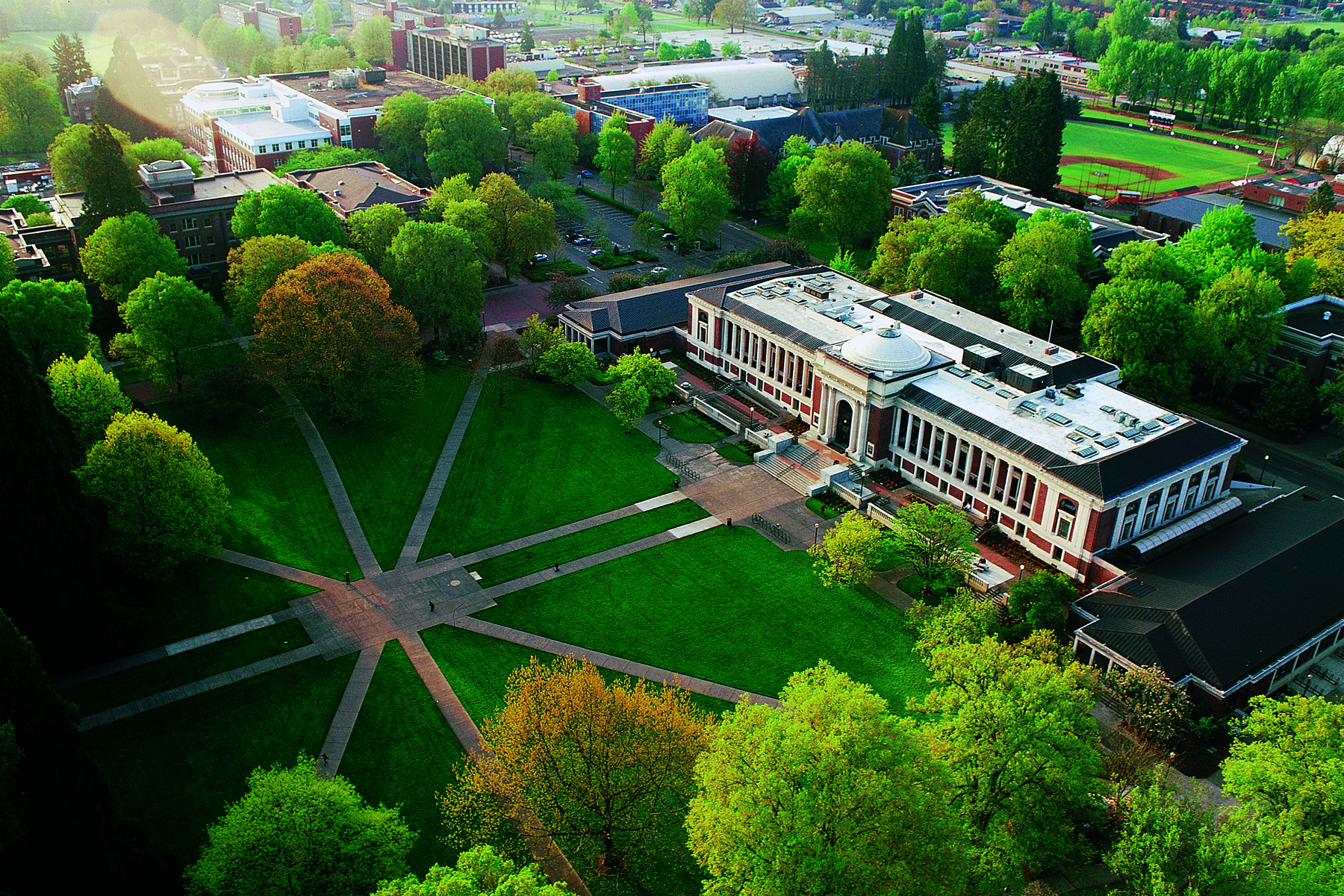 OSU's second campus is a nationally recognized technology and recreation hub in the US, with 100% job placement for computer science graduates. The campus has over 30 undergraduate degrees, minors and options, including two campus-specific majors and specialized internship opportunities.
Named for the nearby Cascades mountain range, the OSU-Cascades campus gives you the advantages of studying at a premier research university in a quieter, small-campus environment.
With just over 1,000 students, international students quickly find themselves immersed in the campus community as well as in the region's local culture.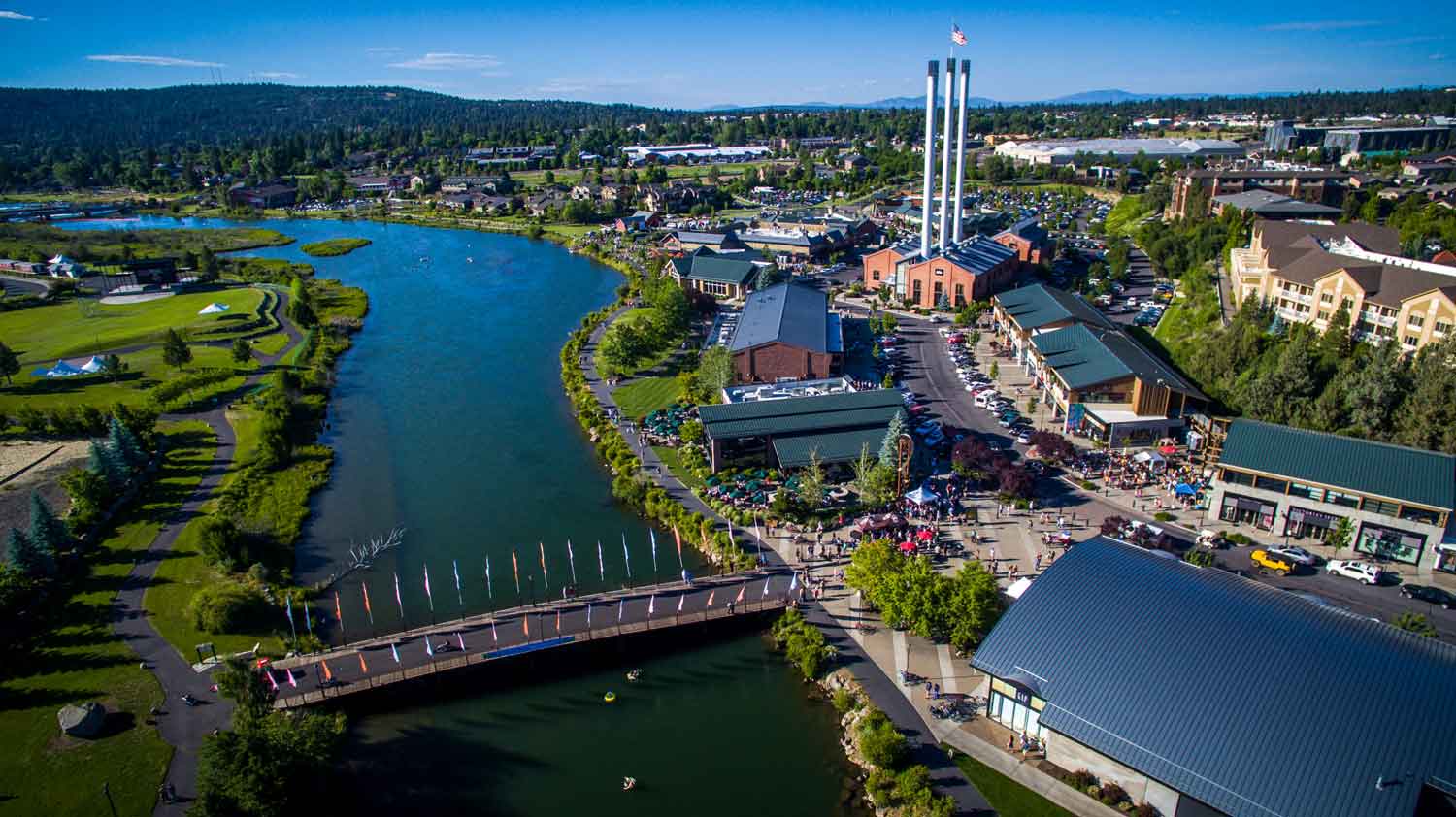 Activities beyond the classroom
The campus has many facilities for you to exercise and maintain a healthy lifestyle. Intramural sports are particularly popular – Join one of the 35 different sport leagues and compete against your fellow Beavers. If you'd like more competition, club sports are student-run organizations that participate in regional, national leagues and tournaments. You'll also have access to the Dixon Recreation Center, which is open late at night, so you can fit a workout into your busy schedule or simply enjoy the hot tub.
OSU has over 400 clubs, societies and organizations to get involved with and show your school pride. The university has something for everyone, whether you want to join a sorority or fraternity, make an impact through humanitarian projects or join a student chapter in your field of study. As a member, you'll learn valuable life lessons while making lasting friendships in whichever program you choose. Browse OSU's current list of recognized clubs and organizations here.
Religious and spiritual support
Oregon State University welcomes diversity, including religious and cultural traditions. You will find many quiet spaces all over campus to practice your religion or faith. In the International Living-Learning Center, we have our own multi-prayer room that's accessible any time during the day. In addition to accommodations for dietary needs, we have foot washing stations and toilets with hand-held bidets to make sure you have all the comforts of home.
International dining around every corner
Finding something to eat on campus is easy. OSU offers over 30 restaurants, including several that feature international cuisines. Have dietary restrictions? Don't worry, menus in our dining centers are designed to accommodate needs such as food allergies, halal, vegan, vegetarian and gluten-free. Best of all, your dining plan is automatically loaded on your student ID so you can use it anywhere on campus to purchase food. With about a dozen coffee shops located on campus you're never too far away from fresh coffee, tea, sandwiches, pastries or other grab-and-go items.
Health services on campus
OSU has two health clinics located on campus. If you get sick, the nurses and doctors are here to help you feel better. If you have the OSU Student Insurance Plan, you can visit the Insurance Office to ask questions or get help. They'll let you know what your insurance covers and how much you'll have to pay yourself. Student Health Services information is available in Arabic and Chinese. Don't forget, you and any family members must have health insurance coverage. Ask the INTO OSU office for more information.