Oregon State University: Imagine, Invent, Innovate.
The world is changing faster than ever, but Oregon State University stays one step ahead by pioneering programs, making life-changing discoveries and connecting you to career opportunities on the West Coast (and beyond). Our international programs and student support is ever-evolving to meet your academic, cultural and career goals throughout your study abroad journey. You choose your path to success with flexible learning options available on campus or online. To learn more, click here.
From building machines in our mechanical engineering department to using artificial intelligence in our computer science program, there are endless ways to invent your future at Oregon State University.
Apply
Explore the University
---
---
Your INTO Center
Studying at a research university means you can tap into all the latest and greatest technology for your field. Regardless if you're studying business, engineering, science or more, you'll get the foundation you need for your budding career.
Explore the INTO center
---
Life in Corvallis
Your Life in Corvallis, Oregon
Downtown Corvallis checks all the boxes of a happening college town. The tree-lined roads, colourfully painted houses and typical Pacific Northwest's farm-to-table restaurants give you all the Oregon essentials within a few blocks from campus. Getting around Corvallis is quick and easy whether you choose to bike, take the free bus line or simply walk around. The area is known for hosting festivals throughout the year that attract both students and the greater community alike. Twice a week, you can depend on our Wednesday and Saturday markets to get a taste of the regional specialties from marionberries to some of the country's best salmon.
Explore the city
Sun, city or scenery: find your perfect study destination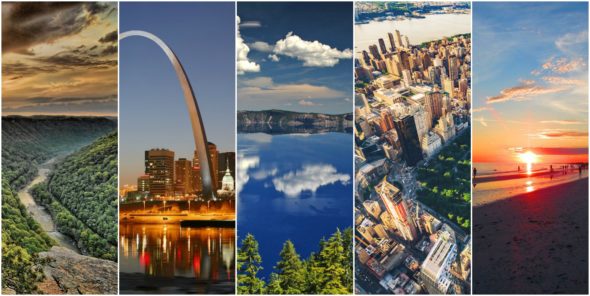 Locations in the USA are as diverse as the people who live here. Whether you love nature, sunshine or the bright city lights, the US has it all.
Read more >
---
Dedicated support while you study
Your success at Oregon State University is important to us and we're here to help you every step of the way. From when you land in Oregon to when you walk across the stage at graduation, we'll be there to guide you. Whether you need help to fill out your visa paperwork or register for classes, there will be someone to assist you along the way.
How we'll support you
---
Your accommodation
Residence halls are where you'll make your first friends if you choose to live on campus. Besides being close to your classes, the library and countless on-campus facilities, you'll benefit from having free laundry facilities, shared lounges and kitchen areas all without having to leave your building. Since all on-campus housing packages include a meal plan, you don't even have to worry about grocery shopping and cooking for yourself. Our staff for each hall features a champion dedicated to student success, a full-time resident director, live-in student staff and tutoring, free of charge, accessible nearby. On-campus living takes a lot of the stress and guesswork out of your day-to-day so you can spend more time focusing on your studies.
Explore your accommodation