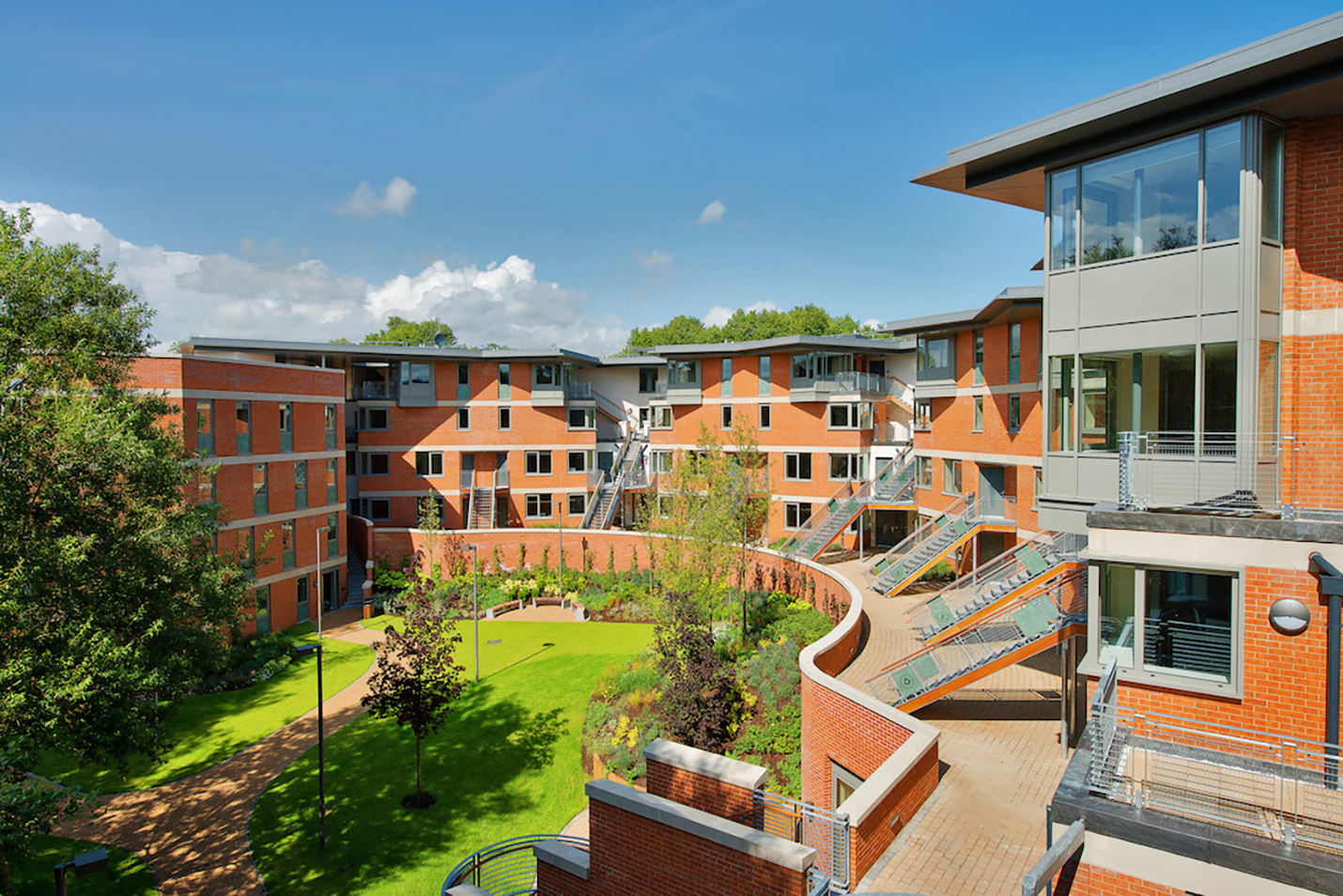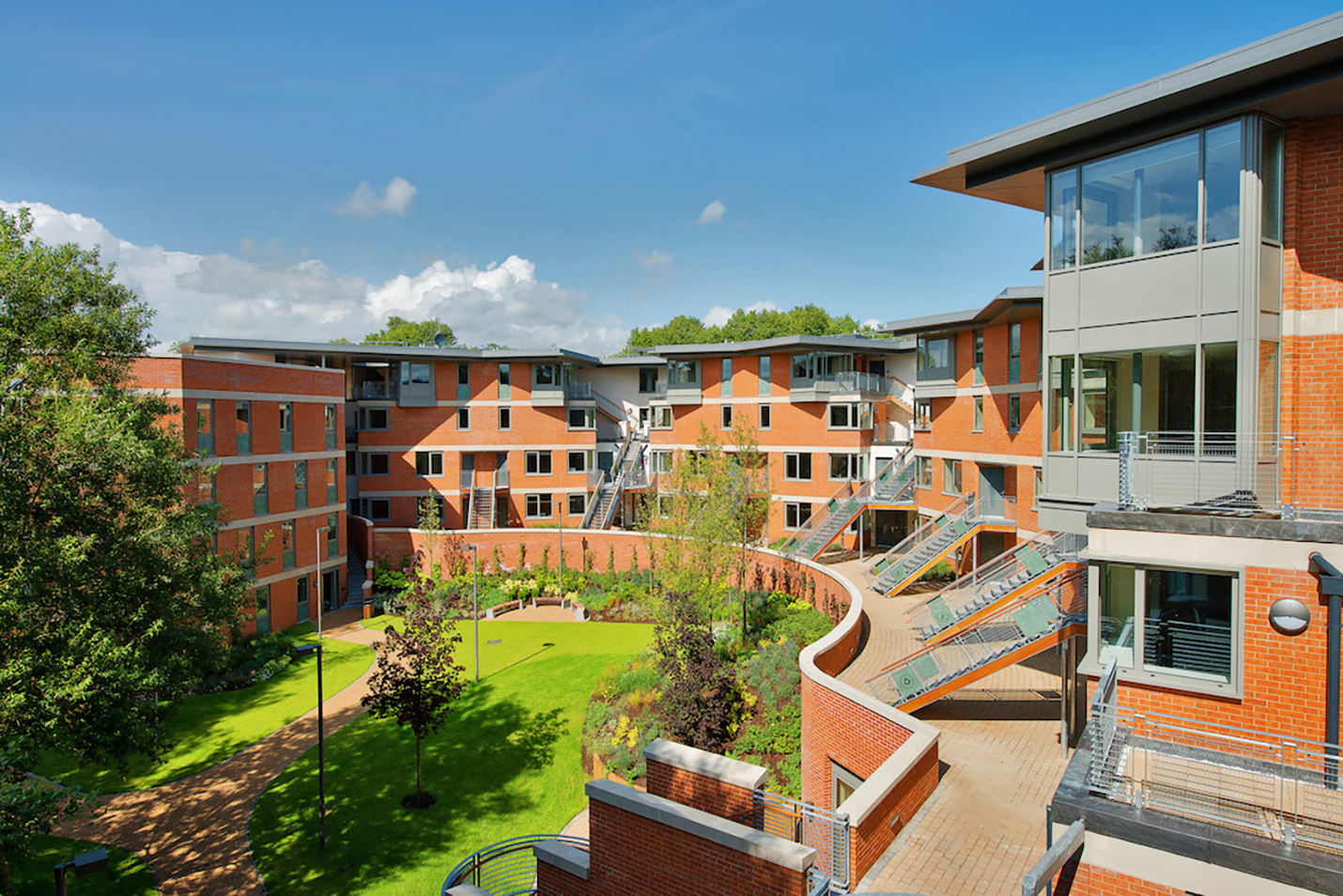 Accommodation at INTO Queen's University Belfast
Having benefitted from a multi-million pound investment, Queen's accommodation has everything you need – right at the heart of the university campus.
All Queen's accommodation is self-catered, and you can add credit to a 'Queen's Easy Pay' card to buy snacks, drinks and meals sold around campus.
Then, once you progress to your degree at Queen's, you'll be guaranteed a place in student accommodation for your first year of study.
Elms BT9
Elms Student Village is home to more than 2,000 students and has some fantastic communal facilities including a restaurant, bar, shop and lounge. The village is in a residential area, just a short walk from the university buildings and the INTO Center.
In your accommodation block, you'll share a kitchen/common room space including a dining table, TV and soft seating with between nine and 10 other students.
Plus, as at the heart of the Student Village is the Treehouse, The Lounge and Mace.
Treehouse - a great place to meet up with friends and enjoy Sky Sports, play a game of pool or get involved with one of the regular music night events.
The Lounge - a common room equipped with soft seating, computer facilities, board games and a table tennis table.
Mace - a one stop shop where you can pick up grocery items, hot and cold snacks, frozen goods, toiletries and stationery.
Student accommodation is also available at Elms BT1 and BT2 - the same safe, social and supportive environment in a city center location, just a 15-minute walk from the university campus.
Back
About this room
A fully-furnished private bedroom with en suite facilities.
Typical price: £161 per week.
The price is based on a 3-term academic program starting in September 2023.
Details
Single bed (with bedding provided).
Wardrobe and storage space.
Study desk.
En suite shower room.
Floor plan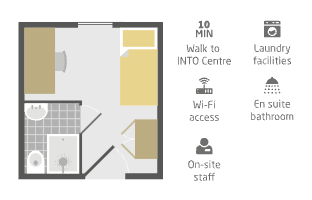 Willow Walk
The Willow Walk apartments are a short walk to the INTO Center and face onto an open green with grass areas, trees and flowerbeds. It's a great place to relax, study or socialize.
You'll enjoy access to a student common area which is equipped with PCs, Wi-Fi, large flat screen TVs, vending machines and a small kitchenette, where you can make tea or coffee.
Back
About this room
A private double room with a study space, plus shared bathroom, kitchen and lounge facilities.
Typical price: £164 per week.
The price is based on a 3-term academic program starting in September 2023.
Details
Double bed.
Study desk and chair.
Storage space.
Floor plan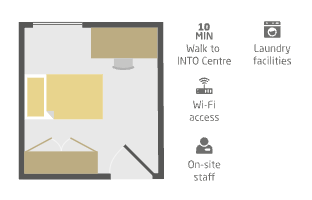 Next steps
Make your application and our enrolment counsellors will be in touch to guide you through your accommodation options.