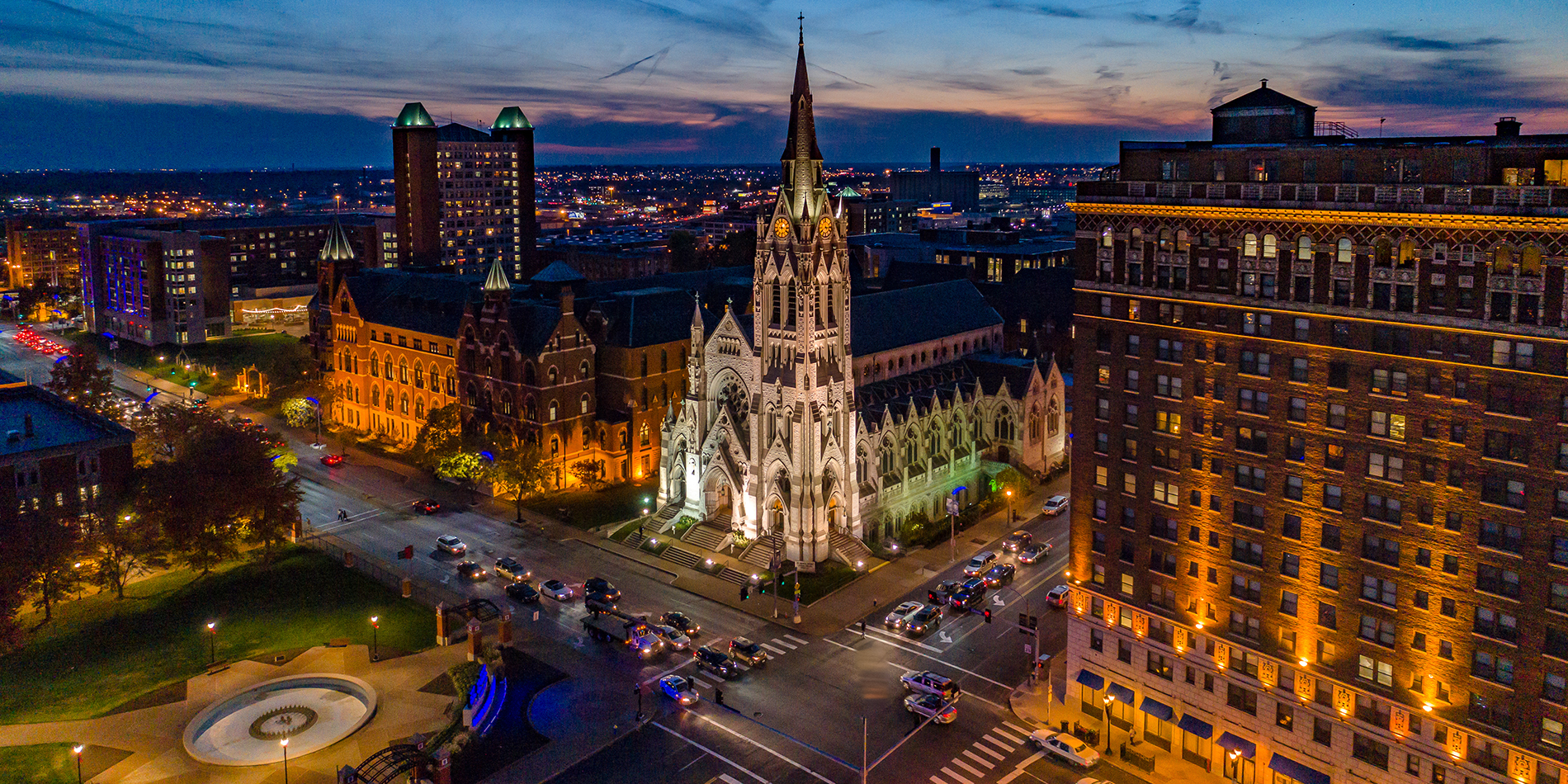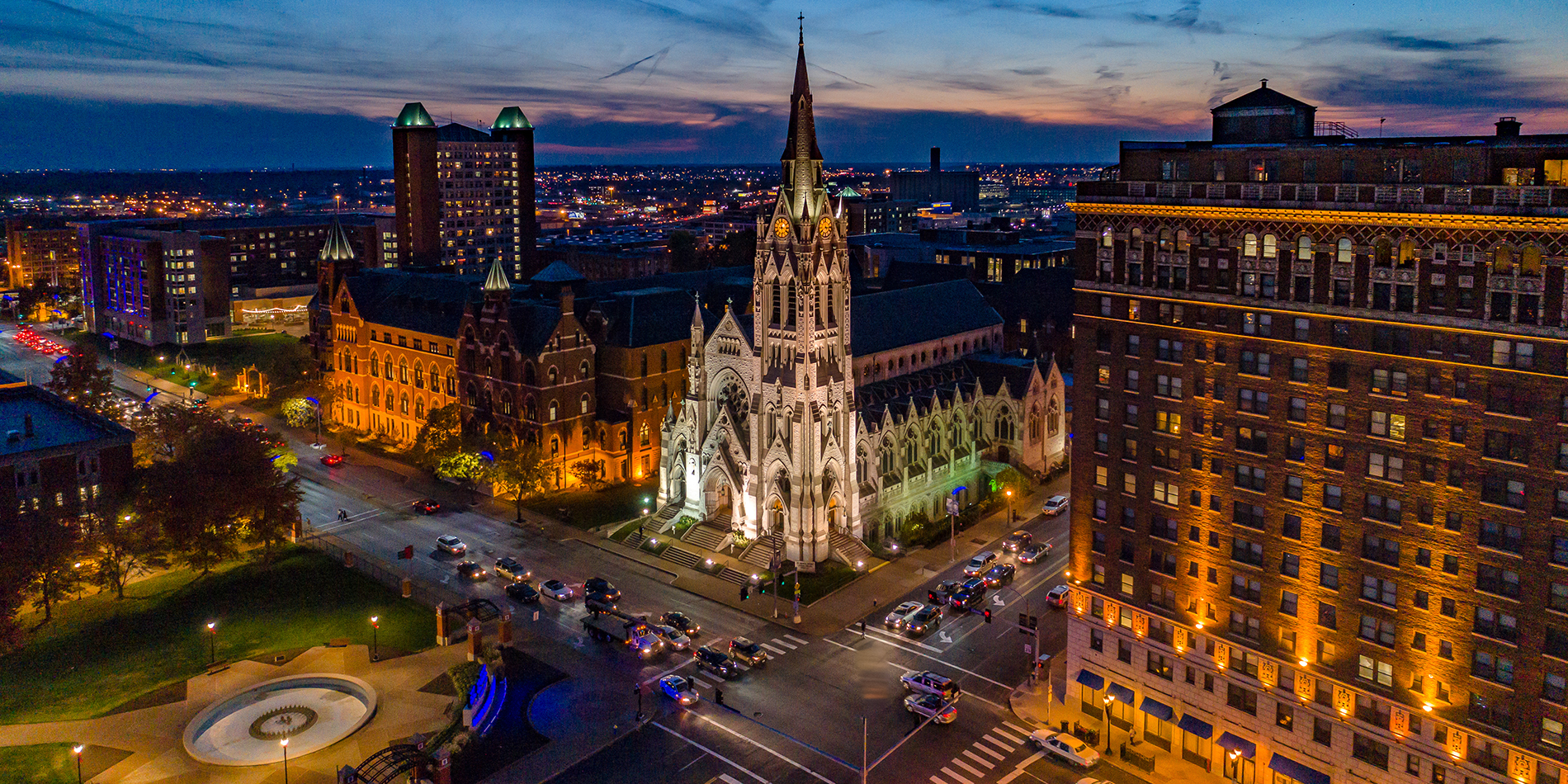 As an SLU student, there are many ways you can get involved with your campus and community. It starts at the Center for Global Citizenship, bringing together international students to create educated and knowledgeable global community members. The Center includes a student lounge with international media outlets and conference rooms with worldwide teleconferencing abilities.
You will also be encouraged to serve and volunteer. More than 80% of SLU students volunteer each year, nearly triple the national average among college students. Campus-wide service partnerships bring students together to create change for the local community.
Athletics: show your SLU pride
Athletics play a big part in student life on campus. At SLU, we have
16 men and women's Division 1 varsity teams
The state-of-the-art, 10,600-seat Chaifetz Arena where the basketball and volleyball teams play
Club sports are a way for you to compete in a fun, competitive environment with people at all athletic and skill levels against colleges and universities across the nation
Intramural sports are like club sports, except you will be competing against other SLU students
Religion and faith
Regardless of your religious identity, you will have the opportunity to practice your faith while at SLU. We provide
Organized networks of campus ministries
Houses of worship accessible to all students
Service-learning initiatives frequently hosted on campus
Dining and restaurants
SLU and the surrounding neighborhoods offer a variety of dining options.
Choose from one of 20 on-campus dining locations
Find a local restaurant that reminds you of home
You can use Flex dollars that come with all meal plans to purchase non-all-you-can-eat meals
Billiken Bucks - funds loaded onto a debit account plan, which can be used at all campus dining locations and select off-campus vendors
Our campus dining locations offer vegan, vegetarian, halal, and gluten-free options
Health and safety services
Staying healthy and safe is important when studying abroad. Please come or call the INTO SLU front desk if you have any questions or need to speak to someone in your native language. Services we provide are
SLU's Wellness Initiative to make sure your mind and body remain in balance
The Student Health Center provides medical treatment and outpatient services
The University Counseling Center provides psychological counseling.
SLU has a full-service police force on campus
Rave Messenger is our emergency notification system for school closures and safety warnings. You will receive these via text, email, or phone call
Again, if you need to see a doctor or have any questions, please don't hesitate to call the INTO SLU front desk