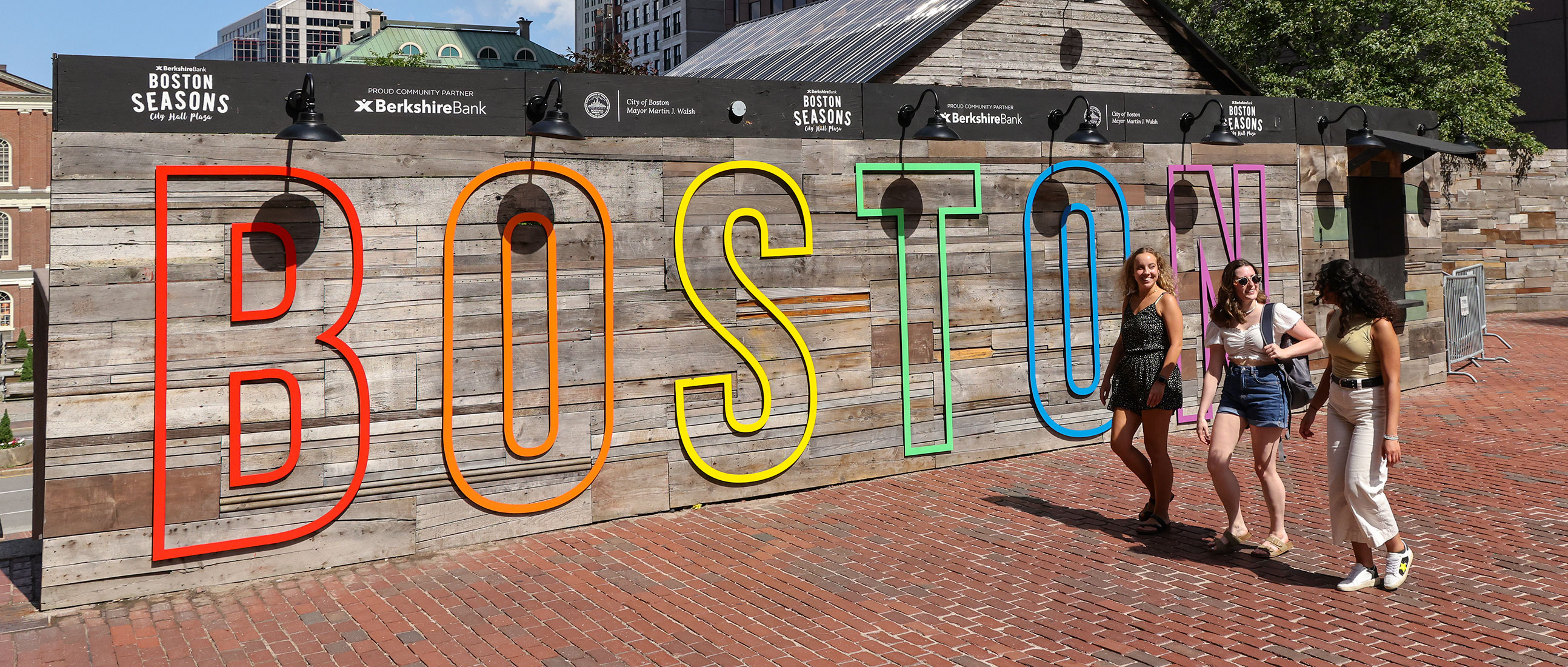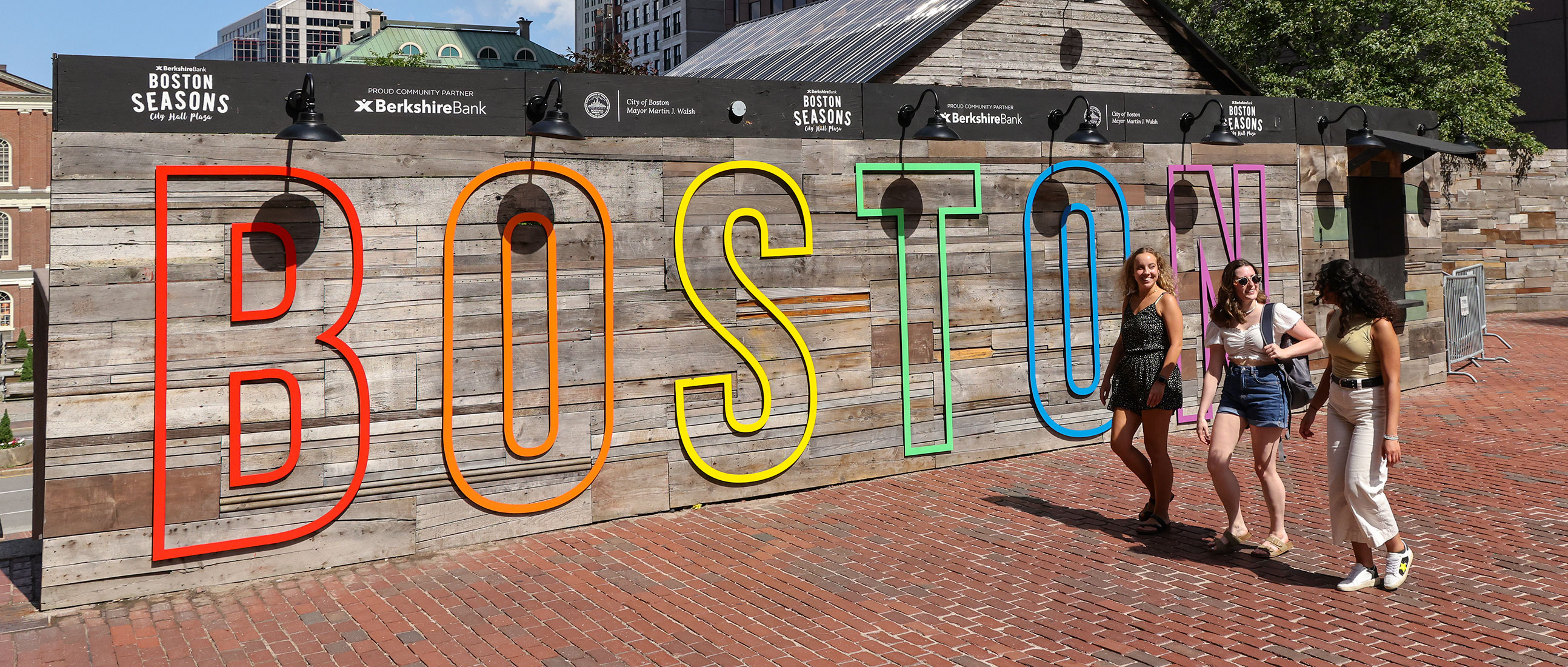 Campus life at Suffolk University
Suffolk students are part of an immersive learning and living experience in the hub of an international city. Your studies and college life in Boston extend well beyond the classroom thanks to our downtown location. With over 100 student clubs and organizations, 19 NCAA Division III Athletic Teams and more than a dozen cultural-affinity groups on campus, you'll have plenty of ways to get involved. Around the city, students have access to some of the nation's best restaurants, museums, historical sites, internship opportunities and Fortune 500 companies.
Rally for the Rams
Cheer on the Rams in the stands or get on the field yourself. Suffolk offers intramural sports and clubs for students of all athletic abilities. Joining a team or going to events are great ways to make new friends and show school spirit. Catch a baseball game at East Boston Memorial Park or basketball or volleyball game at the Larry E. Smith and Michael S. Smith Court located on Suffolk's campus in Beacon Hill. See the Rams skate around the ice at hockey games at the Emmons Horrigan O'Neil Rink. No matter how you want to participate, Rams athletics has a way for everyone to get in the game. Learn more about Suffolk Athletics at gosuffolkrams.com
A place of worship for all
At INTO Suffolk, we welcome all religions. We want you to be comfortable practicing your faith here. Suffolk's Interfaith Center gives students from all religious backgrounds a place to worship.
The Interfaith Center unites the Suffolk community via a number of set events and specific resources dedicated to our student, staff and faculty of all backgrounds. The Interfaith Center has a private space for individuals and student religious groups to practice their faith. There's also a meditation room where you can take a moment to ease your mind.
Food and drink at Suffolk
All students living on campus are required to participate in a university meal plan. Suffolk meal plans are available for both resident and commuter students and cater to all interests including the amount of meals and snacks your schedule allows you to eat on campus, and the types of offerings you prefer.
There are five dining facilities on Suffolk's campus and all meals can be purchased using your student Ram card. One of the many benefits of attending a school in the heart of Boston is the wealth of off-campus meal options at your fingertips. There are hundreds of restaurants, cafes, fast food options and more located within walking distance of Suffolk's campus.
Healthcare for all students
Suffolk's Counseling, Health and Wellness Center provides counseling and medical services for students, wellness education, and consultation regarding student health needs to the entire campus community.
This includes everything from physical exams to vaccinations, travel guidance, lab work and mental health services. Our integrated team of health, wellness and counseling professionals provide holistic and culturally-affirming services to all Suffolk students.