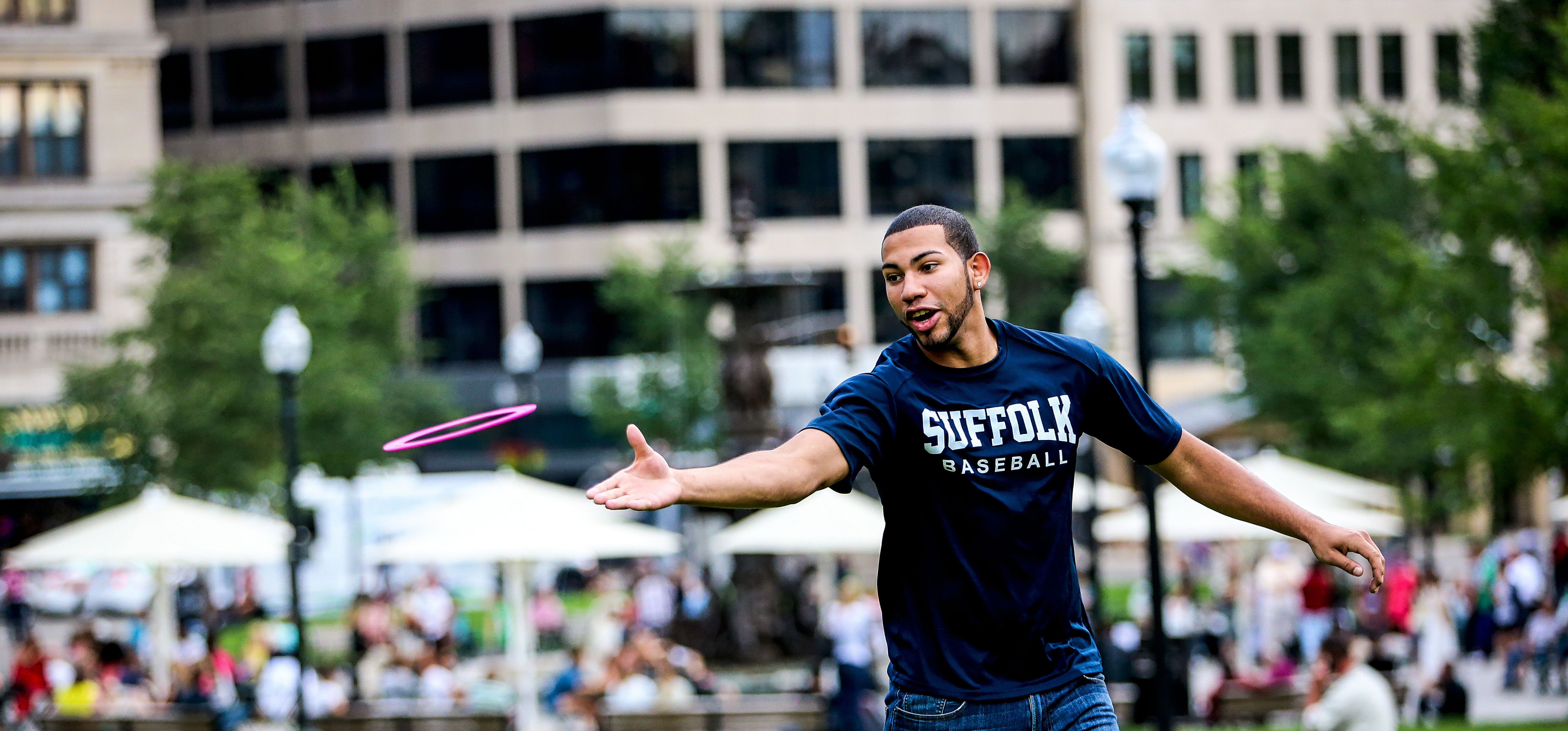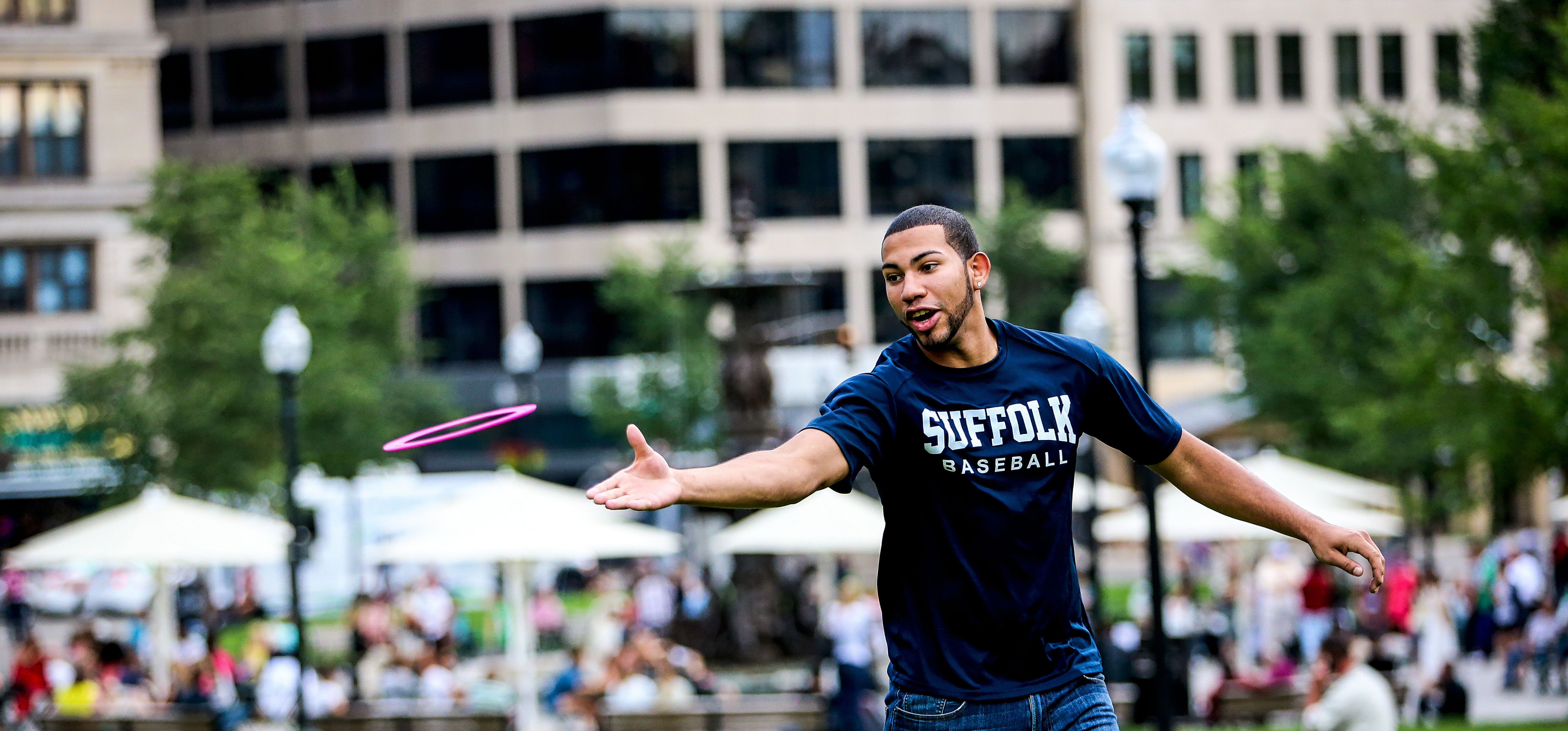 Campus life at Suffolk University
Suffolk is home to 19 NCAA Division III teams, over 80 student organizations on campus, 8 living learning communities and has over 200 student athletes. So there's always something to do or discover. You'll also have access to plenty of resources such as tutors, study groups and academic coaches during your time at Suffolk.
Rally for the Rams
Cheer on the Rams in the stands or get on the field yourself. Suffolk offers intramural sports for students of all athletic abilities. Joining a team or going to events are great ways to make friends. Catch a baseball game at East Boston Memorial Park. Feel the school spirit while watching basketball at the Regan Gymnasium. See the Rams zip around the ice at hockey games at the Emmons Horrigan O'Neil Rink. No matter how you want to participate, Rams athletics has a way for everyone to get in the game.
A place of worship for all
At INTO Suffolk, we welcome all religions. We want you to be comfortable practicing your faith here. Suffolk's Interfaith Center gives students from all religious backgrounds a place to worship. The Interfaith Center has a private space for individuals and student religious groups to practice their faith. There's also a meditation room where you can take a moment to ease your mind. Nurture your mind, body and spirit at Suffolk.
Food and drink at Suffolk
All students living on campus are required to be on a university meal plan. There are five dining facilities around the university and all meals can be purchased using your Ram card. Some restaurants and cafés are open all day, while others are only open for certain meals. You can find weekly menus on Suffolk's dining website. Off campus, Boston has many great restaurants to check out that serve everything from American-style meals, international cuisines and dietary restriction selections.
Healthcare for all students
Suffolk's Counseling, Health and Wellness Services are provided to all registered students and includes everything from physical exams to vaccinations, travel guidance, lab work and mental health services. The health center's staff are board-certified, licensed clinicians committed to understanding each student's circumstance and culture. The clinic is open daily Monday through Thursday from 9 am to 6 pm or Fridays from 9 am to 5 pm.