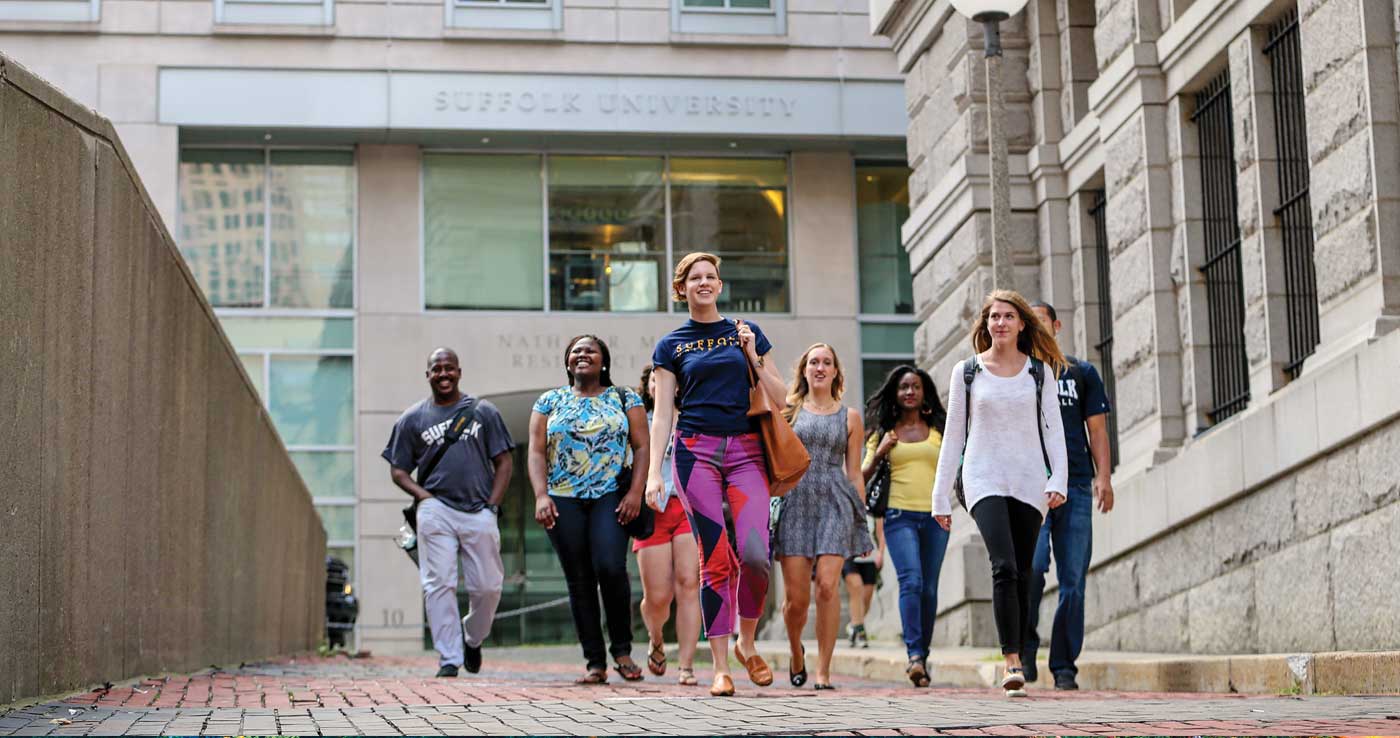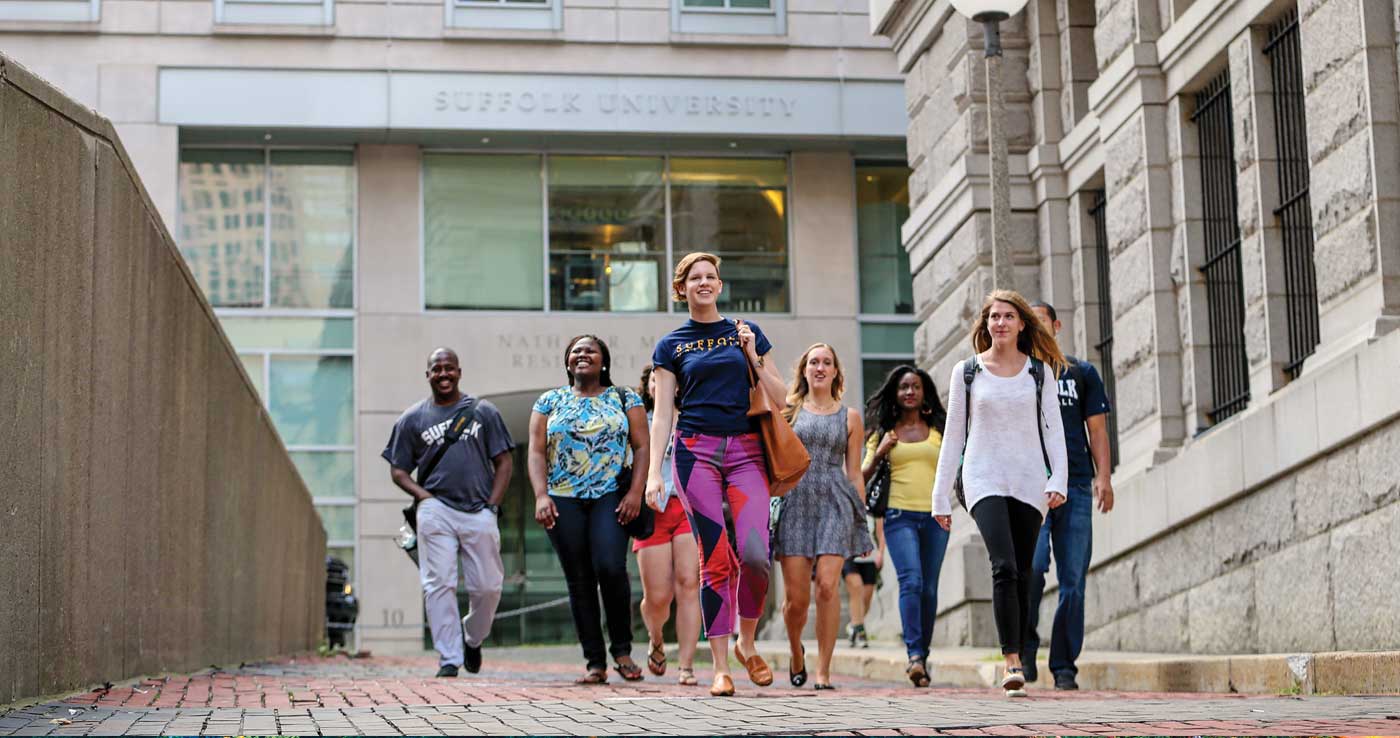 In the middle of it all
As a Suffolk student, you'll be right in the heart of the city. Campus is on the edge of the well-known Beacon Hill neighborhood. It is located next to Boston Common, the city's main park area. You're steps away from historic city sites such as Faneuil Hall, the Massachusetts State House and Old State House. If you want some culture, there's never a dull moment when you check out the art galleries on Newbury Street. Learn about the history of the city and more at the Massachusetts Historical Society. With a campus so blended into the city around it, there's no shortage of opportunities to discover one of the most historic and beautiful cities in the world. For more exciting tips about living in Boston, visit our City Guide.
Attractions abound in Boston
This city is also known for its famous restaurants, beautiful parks, college atmosphere and charming cobblestone streets that all sit within a short distance of each other. Because Boston is a small town, it's easily accessible by foot and most locals use public transit to get around.
New England sports
Love a good sports game? Watch the Red Sox play nine innings at the historic Fenway Park. Want to learn more about American history? Head to the Peabody Museum and check out artifacts from the Lewis and Clark Expedition. Boston has it all.
Food options for every taste
Boston is an international melting pot and features nearly 3,000 restaurants to explore. The city's diverse dining scene includes everything from local flavors to dishes from around the world, chef-owned restaurants and budget-friendly options. New England is known for its fresh seafood, and Bostonians love a good lobster roll from places such as B&G Oysters, Legal Sea Foods or Neptune Oyster. On the weekends, visit Bistro du Midi for a great brunch selection or Regina Pizzeria in North End for the best pizza in Boston.
Shopping at every turn
Boston boasts plenty of excellent shopping options for every type of style. If you're looking for larger department stores, head to Copley Place or Prudential Center mall. For everything vintage visit Bobby From Boston or score some great finds at 40 South Street thrift shop. Be sure to check out the weekly open-air artisan market in the South End which supports local businesses, designers, artists and entrepreneurs.
Events and things to do
Boston is a diverse and cultured city. Around town there are a number of performing arts venues to experience such as the Boston Opera House, the Boston Ballet and Symphony Hall. Other visual art attractions include the Museum of Fine Arts, the National Center of Afro-American Artists and the Institute of Contemporary Art. Among the city's major events are the Boston Marathon, the St. Patrick's Day parade, the Boston Film Festival and the LGBTQ Pride parade.
Getting around Boston
There are four distinct seasons in Boston. In the summer, temperatures can get up to around 26.7 °C and fall weather means more layers with highs around 17°C. During the winter, snowy conditions can last from December through March. Although the snow melts in the springtime, it's still a brisk season which will require a jacket and boots.