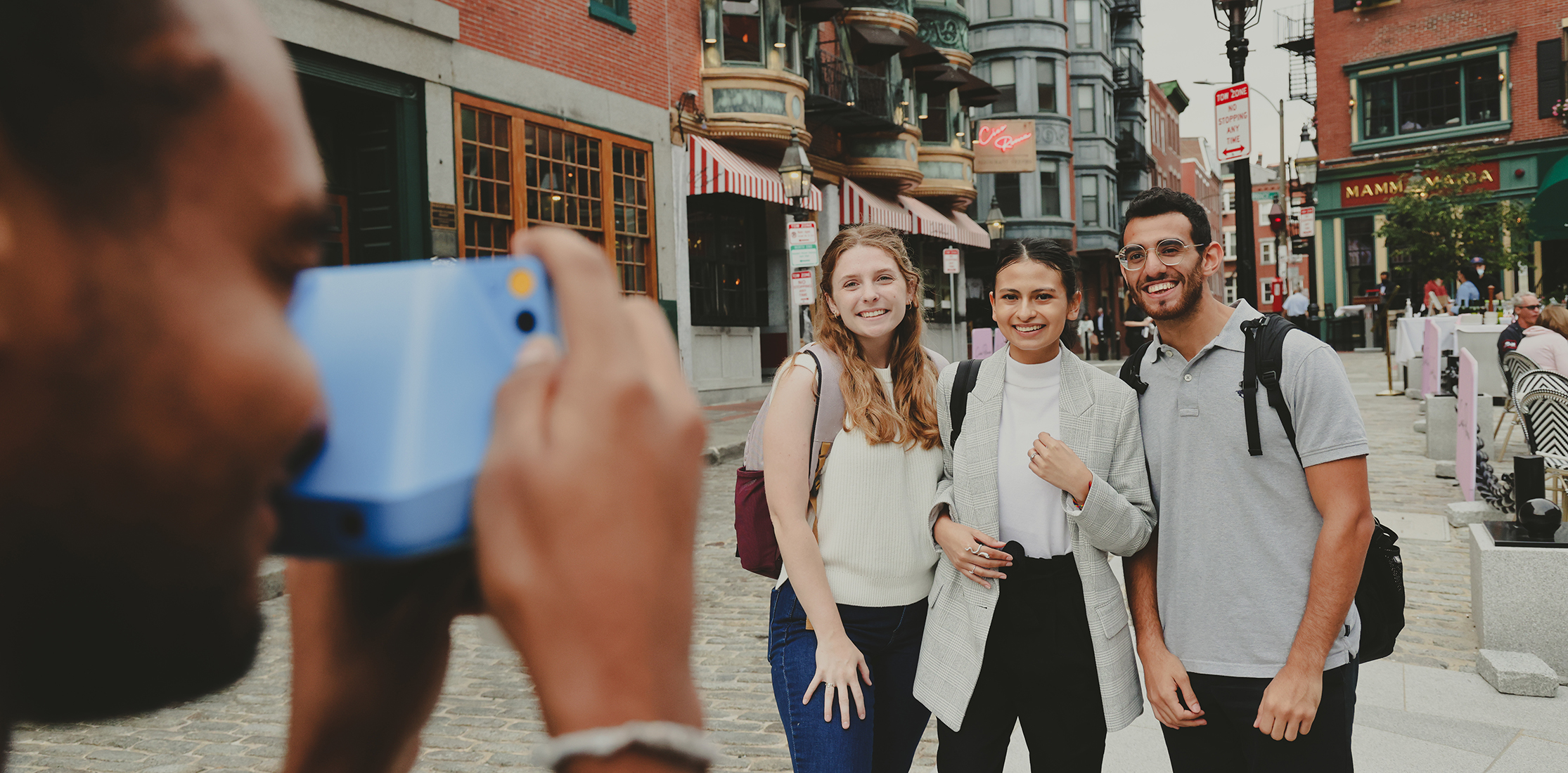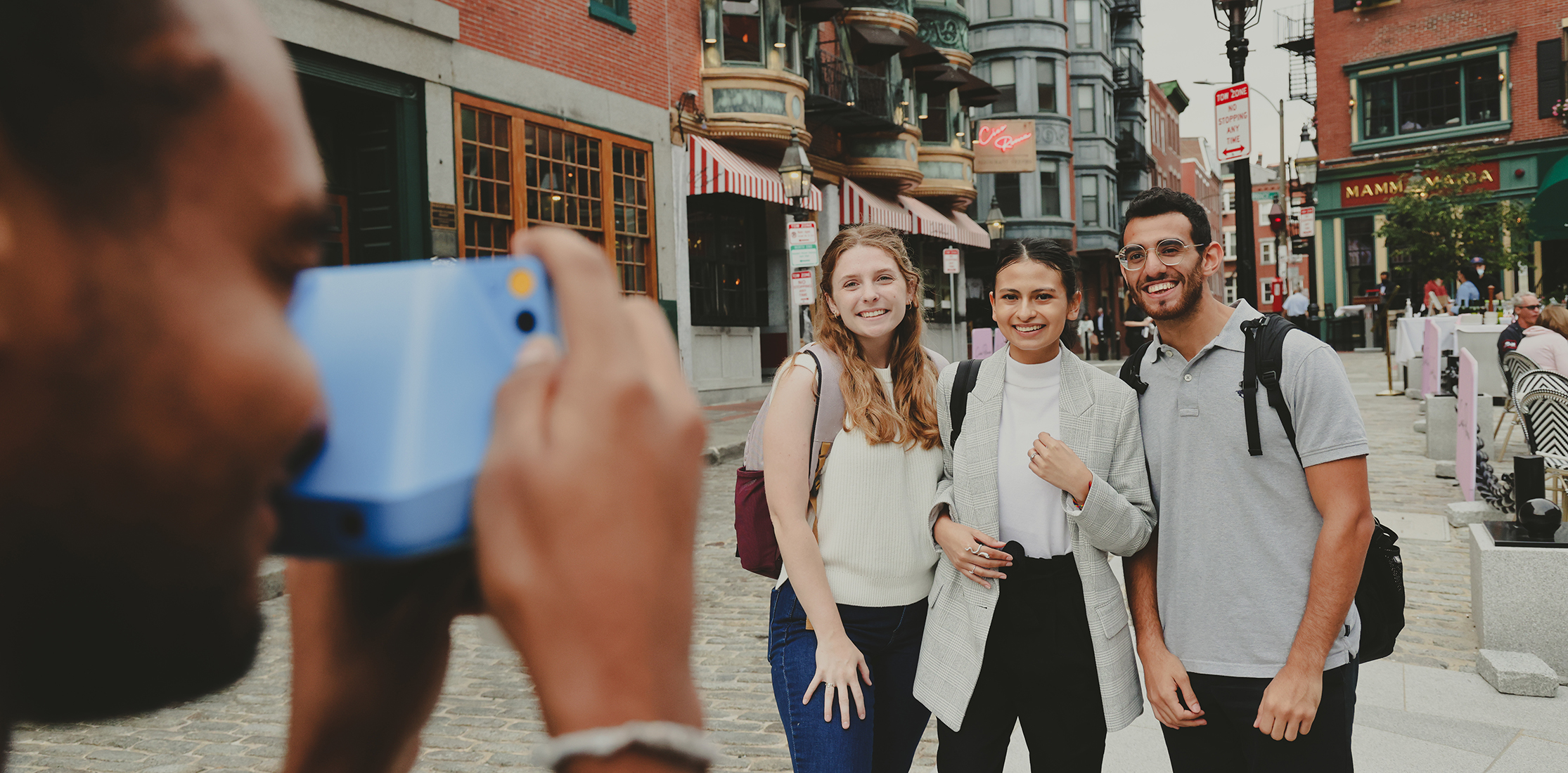 Accommodation at INTO Suffolk University
International Year One (IYO) students and Academic English students also applying to International Year One are required to live in university housing for their first two semesters, unless their total study plan is fewer than two semesters. Please see below for more information on residence halls at Suffolk University.
Graduate Pathway students, Academic English students also applying to a Graduate Pathway, and Academic English only students have several options for finding off-campus housing. Please see below for more information.
Living in Boston
Living at Suffolk University is about more than residence halls and dining services. Our campus is surrounded by diverse cuisine, historical landmarks, live music, museums and unique outdoor spaces. Start exploring and you'll quickly find that Suffolk's history, culture and energy are inseparable from Boston's.
Conveniently located and easily accessible to campus by public transportation, choose from a variety of off-campus housing options. Each Boston neighborhood has unique character, restaurants and shops to explore. On-campus housing is available for undergraduate students only. Graduate students who are seeking off-campus housing can learn more about living off-campus here.
Back
About this room
INTO Suffolk University can help you find off-campus housing right in the heart of Boston near your classes, extracurriculars, sporting events, and internships.
Join the free Suffolk University Off-Campus Housing Portal to connect to local apartments, houses, and university roommates. Click here
Contact Suffolk University's Residence Life office for off-campus housing support. They will guide you towards the process of finding your next home, providing resources free of charge. Our university's programs and services advocate for commuter needs, educate students about off-campus living and increase commuter involvement within the University and Boston.
The department also offers advice and counseling to students and parents on topics relevant to living in a Suffolk off-campus apartment. These topics include leases, finding and living with roommates, general contact information for emergencies and other serious issues should they arise. Contact them directly over email at reslife@suffolk.edu
On-campus residence halls
Suffolk has five residence halls all located within a short walking distance to campus. Rooms can include two to four students within two bedrooms connected by a shared bathroom, or two students in a shared room with a community bathroom facility. Other room options may be available on a limited basis upon request.
Meal plans are required for students who live on campus. Students who live off-campus have the option to eat on campus, at hundreds of nearby restaurants or shop at a variety of local grocery stores. Pricing for an Undergraduate Double Room with a shared bathroom is $11,505 per semester. Please see here for more information on the meal plan.
Students will be charged for semester break periods separately. More information will be provided upon arrival.
Benefits of on-campus housing
Peace of mind: University-sponsored residence halls are guaranteed for all incoming freshmen for two years
Productivity: Being so close to your classes, the library and study spaces helps you stay on top of your workload; while also being a part of your campus community
Convenience: You'll find public transit, shopping, restaurants, theaters and cultural attractions just steps from your new home
Next steps
Simply select your preferred accommodation option as part of the INTO application process.