The University of Alabama at Birmingham: World-class research within reach
The University of Alabama at Birmingham is your destination for innovation. With access to world-changing research opportunities and top programs, you will live and learn in a thriving center of research and industry.
Why choose The University of Alabama at Birmingham?
With over $715 million in research expenditures, UAB is designated a Tier One research university by the Carnegie Institute. 100% of undergraduates are able to find research placement at UAB.
UAB is a top school for health care and health care research. Eight medicine specialities are ranked in the US' top 50 (U.S. News & World Report 2023, Best Hospitals Rankings), and it is the only Council on Education for Public Health accredited school of public health in Alabama.
Birmingham is a rising travel destination with offerings in culture, history, greenspace and industry you won't find anywhere else. Condé Nast Traveler named Birmingham one of "The Best 22 Places to Go in 2022."
Your INTO Center
The INTO UAB Center is your home away from home, located in the heart of campus. It includes:
classrooms.
the Learning Resource Center.
a multi-faith prayer room.
cozy common areas where you can study and hang out with friends.
Life in Birmingham
A historic American city, Birmingham is one of the birthplaces of the Civil Rights Movement.
It has a population of 1.2 million people.
Condé Nast Traveler named Birmingham one of "The Best 22 Places to Go in 2022".
Birmingham is a top up-and-coming tech market, with a number of successful startups.
The World Games came to Birmingham in July of 2022.
Downtown Birmingham has great food and a vibrant cultural scene - check out the Five Points South neighborhood next to campus.
5 reasons why you should launch your career at UAB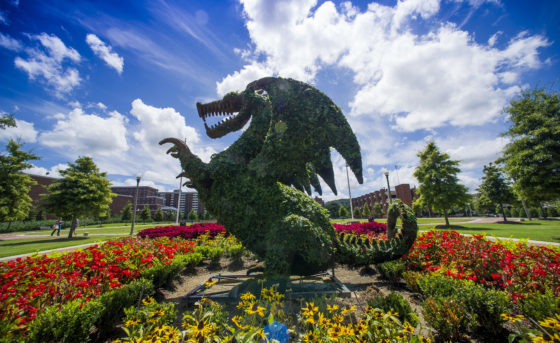 Whether you're looking to find a job close by, venture out to other parts of the US or return back to your home country, we will put you on the right track.
Read more >
Dedicated support while you study
UAB offers programs and services to provide you with an incredible study experience. Services include:
multicultural and diversity programs.
International Student and Scholar Services.
380+ student organizations.
the Student Health and Wellness Center.
the Student Counseling Center.
the UAB Recreation Center (URec).
Your accommodation
Living on campus will put you in a central location. You will have access to:
downtown Birmingham, with restaurants, museums and entertainment all within walking distance.
classes, the student center or anything else you might need on campus.
15+ on-campus dining locations.
planned community services activities and social activities help you get involved with the local community.