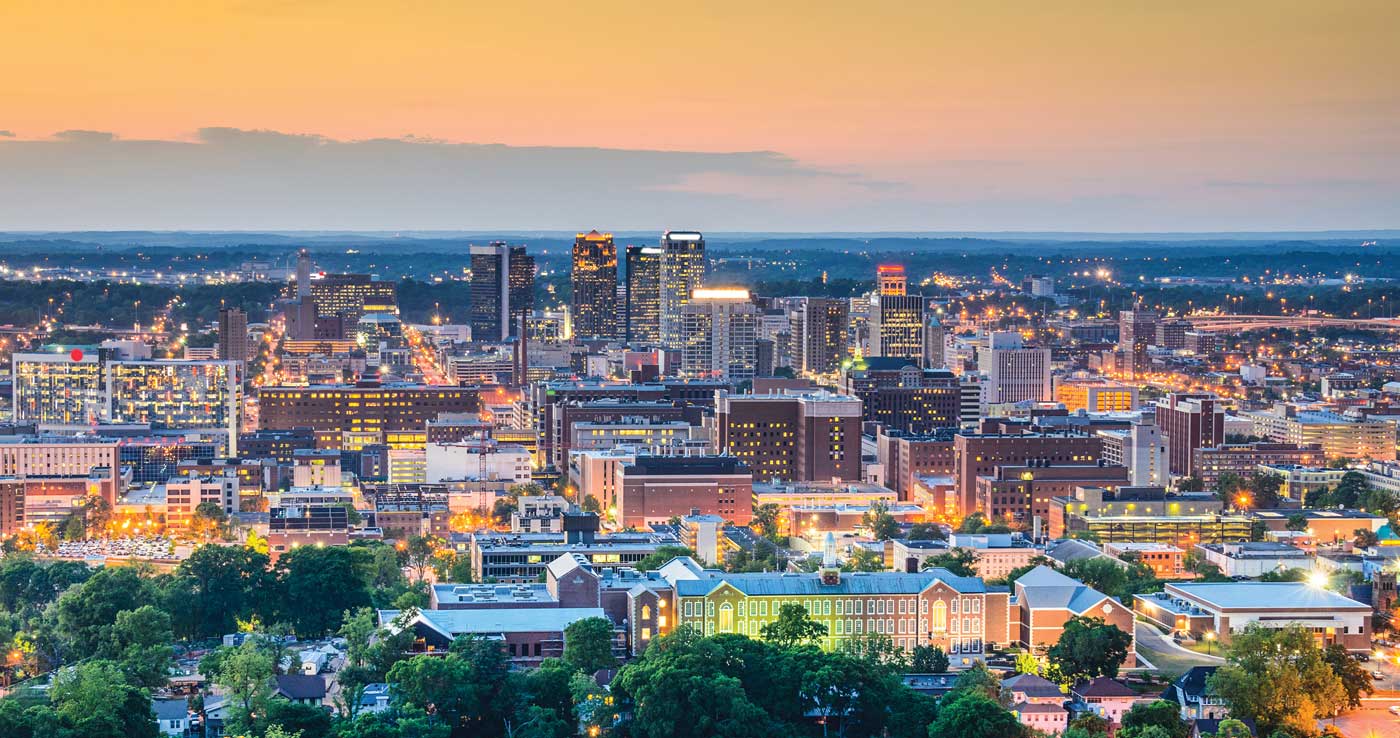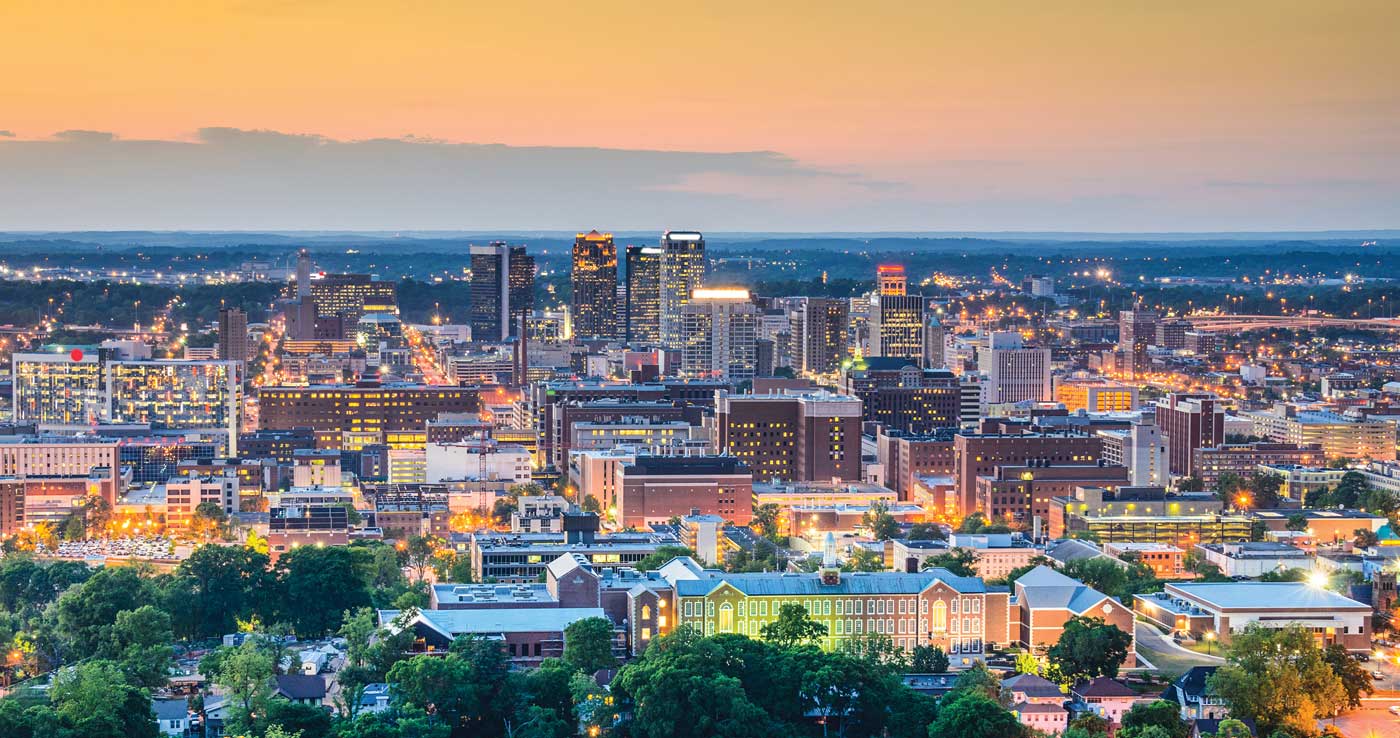 UAB is in the heart of the Southside neighborhood close to downtown Birmingham. Nicknamed the Magic City, you will find yourself in a historic US city with exciting entertainment and culture within walking distance of campus.
You will Birmingham. It is more than just a city; it is our home. There are great sites to discover in one of the most iconic cities in the Southern US. The Alabama and Lyric Theatres host movies and musical acts in beautiful 100-year old venues. The McWane Science Center with an aquarium and IMAX dome theater is fun to experience with friends. Spark your creativity at the Birmingham Museum of Art, with one of the best collections in the region.
For more info, click on our City Guide to learn more.
Attractions
Birmingham Civil Rights Institute - a museum that tells the story of the city's role in the Civil Rights Movement and its importance in US history.
Railroad Park - a 19-acre green space with food-truck rallies, running trails and a bike-share program with solar-powered docking stations.
Vulcan Park and Museum - The Vulcan statue is the largest cast-iron statue in the world. The museum has interactive exhibits that show the city's history and progress. Get a great view of the city from the top of Red Mountain!
Birmingham Botanical Gardens - this amazing collection of plants can give you some needed rest and calm away from your studies.
Birmingham Zoo - a large zoo in the Southeastern US. You will be sure to get some great pictures here!
Barber Vintage Motorsports Museum - the largest motorcycle collection in the world, with over 900 on display in their giant museum.
Ruffner Mountain - one of the largest urban nature preserves in the US. Be sure to enjoy a day out in the wilderness, minutes from downtown.
Restaurants and dining
There is excellent food all around UAB's campus. Enjoy a meal with friends at one of these great restaurants.
Al's Deli and Grill - 24-hour diner right next to campus Mediterranean and American food.
Carlisle's - Family-run restaurant with BBQ plates, sandwiches and Southern sides. They've been around since 1945.
Botega Cafe - Fusion of Italian and Southern food with a great atmosphere.
Bettola - Brick-front pizza place with their signature Neopolitan pies.
Chez Lulu - A fun French cafe and bakery with gourmet sandwiches and tarts.
Great Wall - Classic Chinese restaurant with hibachi and pad Thai.
To view more places to eat, click here
Shopping
Birmingham has a great selection of stores for anything you will need during your study abroad experience. Some shopping highlights in the city include:
The Summit - an upscale shopping complex with plenty of clothing stores, gourmet food options and a movie theater.
Brookwood Village - a large mall with chain department stores and specialty shops like Target, Designer Shoe Warehouse (DSW) and Bath and Body Works.
Old antique shops are all over Birmingham with fun collectibles and unique items.
There are specialty supermarkets in town if you are looking to make something from home, like Hometown Supermarket, the largest Asian market in Birmingham.
Two other specialty supermarkets include the African International Market and Mi Pueblo for Latin food.
Getting around Birmingham
Blazer Express is free to UAB students and provides transportation across the campus and medical district.
MAX Transit is the public transit system in Birmingham that operates 20+ bus routes.
If you have any questions or need assistance getting places around Birmingham, don't hesitate to ask an INTO staff member.
Weather and what to wear
Birmingham has four distinct seasons. The average temperature ranges from 12° C in January to 32° C in July.
You will need clothes for both hot and cold seasons.
Only pack what you will need because clothing items are available for purchase in Birmingham upon your arrival if you need anything.
There is no official dress code at UAB, and most students dress in casual clothing.