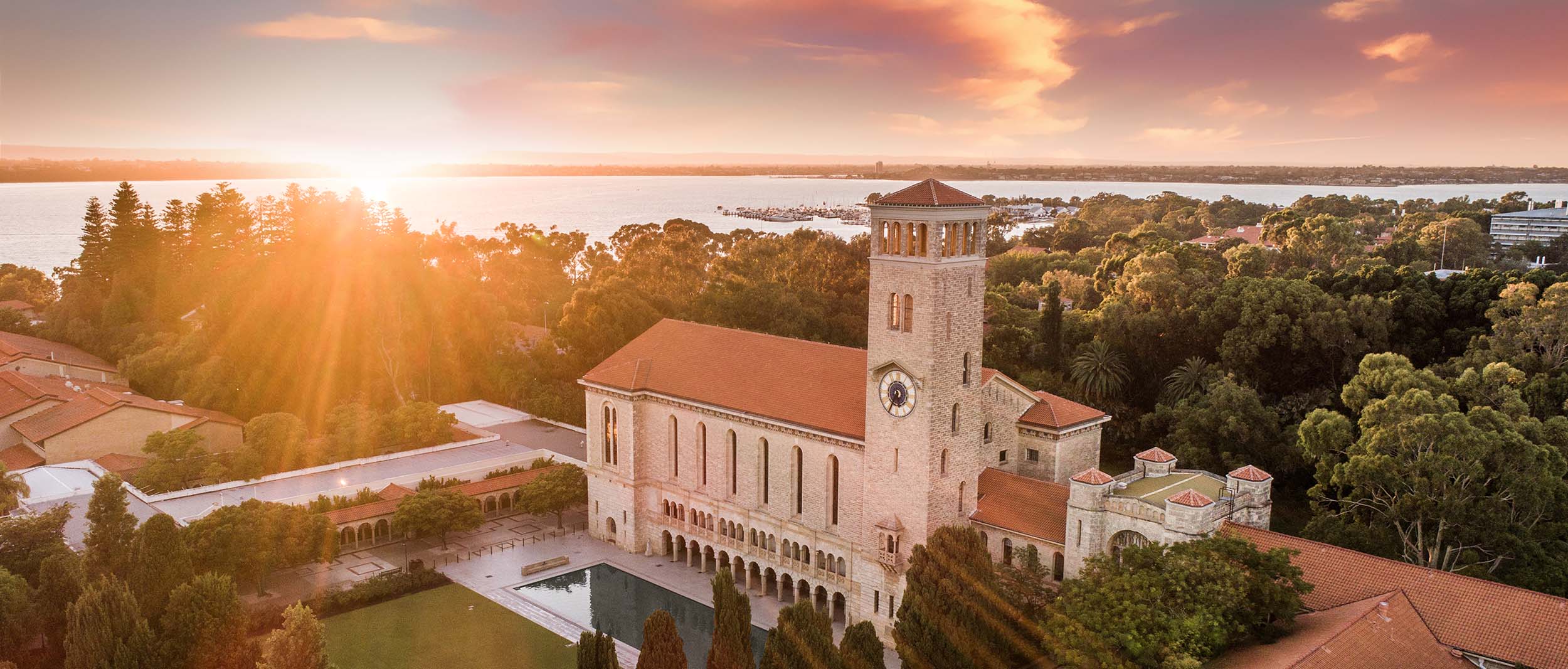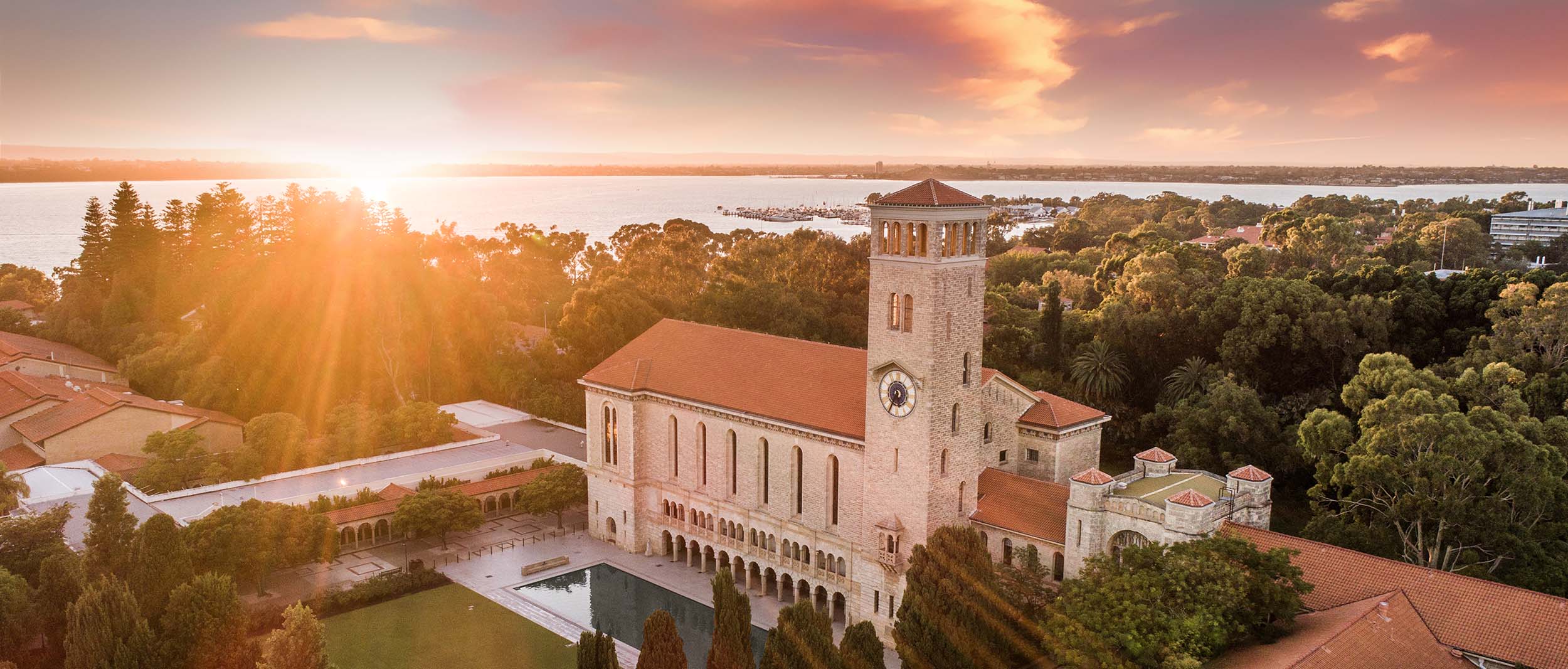 What's it like to be a student on the UWA campus?
Sitting on the banks of the Swan River and surrounded by green spaces, The University of Western Australia's Perth campus is a truly inspirational learning environment.
UWA's campus is full of hidden surprises, whether you're looking for a shady spot for your study group or a sunny patch of grass for a bite to eat - you can experience campus life at your own pace.
Relax by Winthrop Hall's reflection pool, experience a movie under the stars at the open-air Somerville Auditorium or watch the world go by on the EZONE building steps – the choice is yours.
Perfectly located in central Perth, you're only a short walk to the Kings Park and Botanic Garden as well as the bustling city centre and central business district.
What will I find at the Student Guild on campus?
UWA's Student Guild is run by students, for students and offers the opportunity to choose from more than 160 clubs and social groups. From coding to creative writing to dancing or robotics, you'll soon be making new like-minded friends. Other facilities include:
The Refectory - this diverse food court offers everything from Subway to Smoothies and offers cuisine from China, Vietnam, Japan and Turkey.
The Secondhand Bookshop - buy textbooks, sell your old ones or just browse the collections of fiction, comics and graphic novels on offer.
The Guild Village Shops - offering everything from banking to eye tests, the Guild Village has a number of useful services for students.
The UWA Tavern - this popular student spot on campus is known for its pub grub and relaxed atmosphere. It's also the place for events from movie nights to end of year parties.
What sports facilities are available on campus?
Sports and fitness is a huge part of university culture in Australia and UWA is no exception. Whether you're looking for social activities or just want to get fit, the university has a wide range of facilities including:
UWA Sport's student gym membership gives you access to state-of-the-art equipment, group classes and qualified instructors.
Social and competitive sports teams, so you can join in no matter your level or experience.
UWA Aquatic Centre with indoor and outdoor pools, plus an extensive fitness and recreation program.
Where can I practice my faith on campus?
The University of Western Australia are dedicated to providing a range of religious facilities that reflect the diversity of the UWA community. As a multi-faith university, UWA actively promotes interfaith conversation and collaboration wherever possible. Facilities include:
dedicated chaplains from a range of different religions
an interfaith calendar to keep track of major holidays and festivals
access to religious spaces such as prayer rooms
a variety of religious societies at the UWA Student Guild.
What food will I find on The University of Western Australia campus?
UWA has a variety of cafés, restaurants, shops and kiosks on campus. These include vegan, vegetarian and gluten-free options - so you'll soon find your favourite spot for a snack between classes.
The Catalyst Café, housed in the Barry J Marshall Library, this cafe serves everything from Iced Coffee to Sushi.
The Hackett Café is located right in the centre of campus, near the iconic Winthrop Hall. Choose from comfort food like mac and cheese or take the healthy option and pick your favourites from the salad bar.
The Quobba Gnarning Café is UWA's hippest café, serving everything from Italian to Japanese cuisine.
UWA Business School Café Hang out with your fellow Business students and discuss classes over a coffee and croissant at this relaxed cafe.