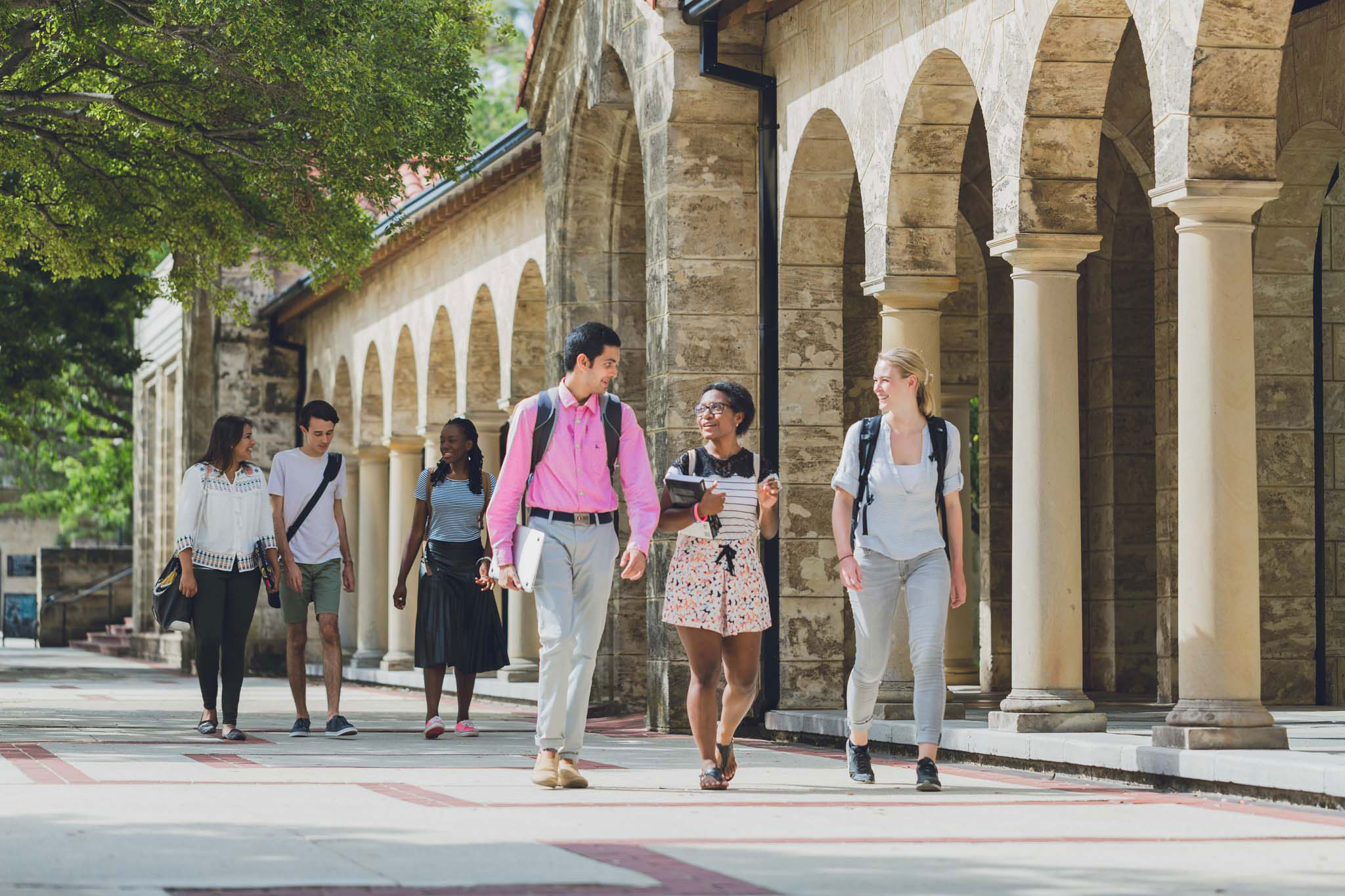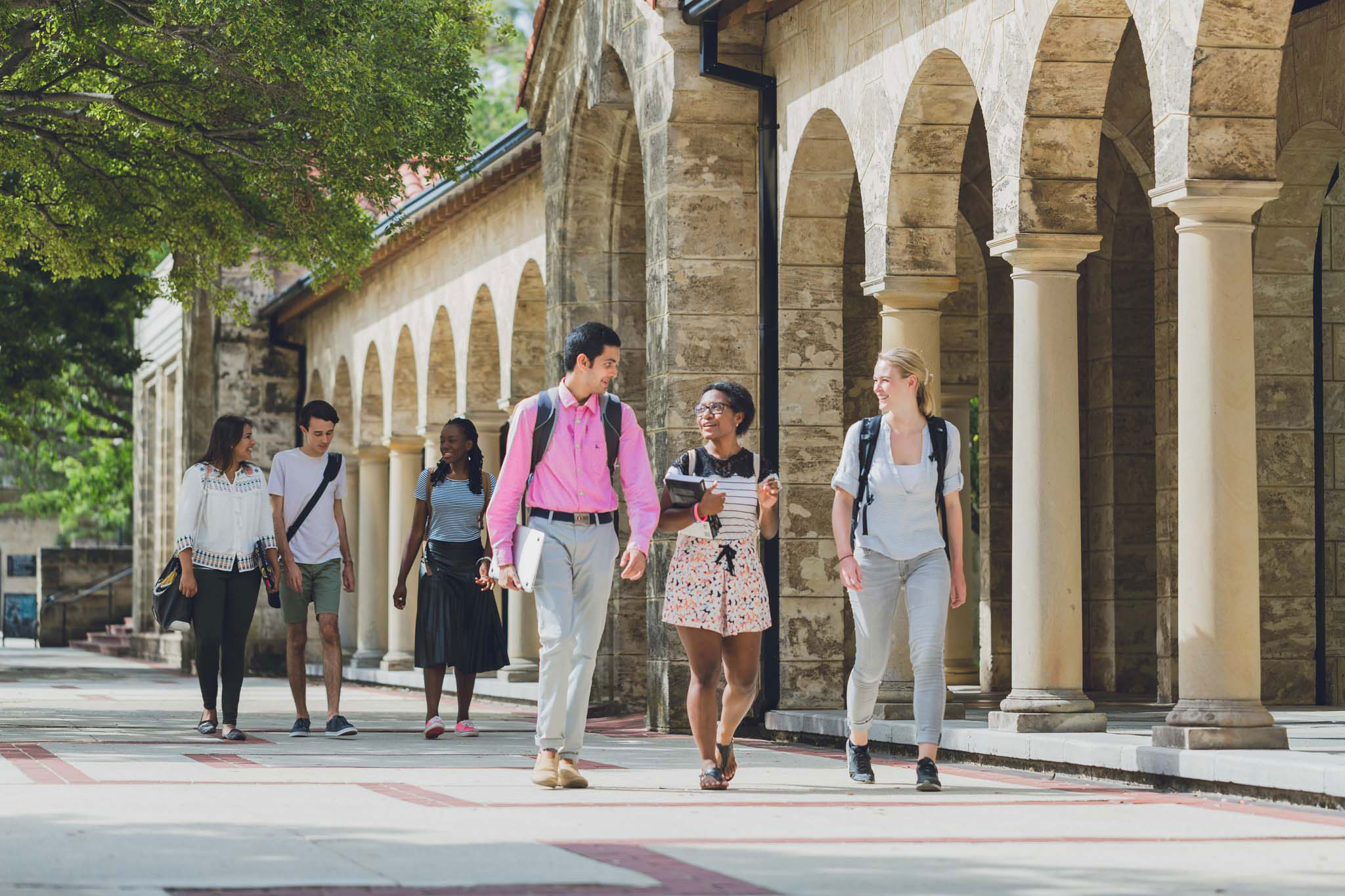 When you study on one of UWA College's academic pathway programs, you'll increase your knowledge of your academic subject, improve your study skills and develop your English language skills.
With experienced and knowledgable teachers who understand the needs of international students you'll receive tailored support that will ensure you can progress to your degree at The University of Western Australia with complete confidence.
Who will be teaching me at UWA College?
Your teachers at UWA College understand the challenges of studying abroad, so they know how to help you adjust to your new learning environment. They use similar teaching methods to the lecturers at the university, so you'll start preparing for your degree from your very first class.
How will I be supported at UWA College?
Need some extra help? Our support team are on-hand every step of the way. For a small cost, they can even arrange to meet you at the airport when you arrive – and you'll be given a 24-hour telephone number for emergencies. Whatever you need, we'll help you settle in – leaving you free to focus on your studies.
What can I expect from the Australian education system?
A standard Australian undergraduate degree typically takes three to four years to complete, with many offering additional work placements or a year abroad. A postgraduate degree typically takes one to two years to complete.
The Australian academic year usually begins in late February or early March. Higher education institutions usually have two semesters with exams or assessments held in June and November. The long summer holiday break is from November to February. Some higher education institutions have introduced a third 'semester' that runs in the summer months.
As a UWA College student, you will add additional preparatory study time to your degree program. The amount of time will depend on the program you choose. An undergraduate preparation program will add 8 or 12 months of study time.
How will I receive feedback?
During your pathway program, you'll have regular one-to-one tutorials offering feedback on your progress. You'll also receive one written report per year.
You'll be assessed throughout your program, with regular support from teachers and at least one tutorial per term with your Personal Tutor. You'll also have the opportunity to attend additional meetings if you need additional guidance.
What is expected of me at UWA College?
We encourage you to be actively involved in every part of your studies by preparing in advance for your lessons, asking and answering questions in class and working with your classmates.
You'll need to attend as many timetabled classes as possible, so please be aware of any changes to your classes. There may also be additional events or extra classes to attend.
We understand that it may be necessary to miss classes from time to time. If you are not able to attend a class due to illness or another reason, you should contact UWA College as soon as possible to let them know.
When will I receive my timetable?
You'll receive a printed copy of your timetable during your Welcome Week. You'll also be able to find a copy on the ELE virtual learning environment and on noticeboards in the college.
You'll receive a new timetable every term – the modules you study each term are automatically assigned to you depending on the degree you intend to progress to at the university.