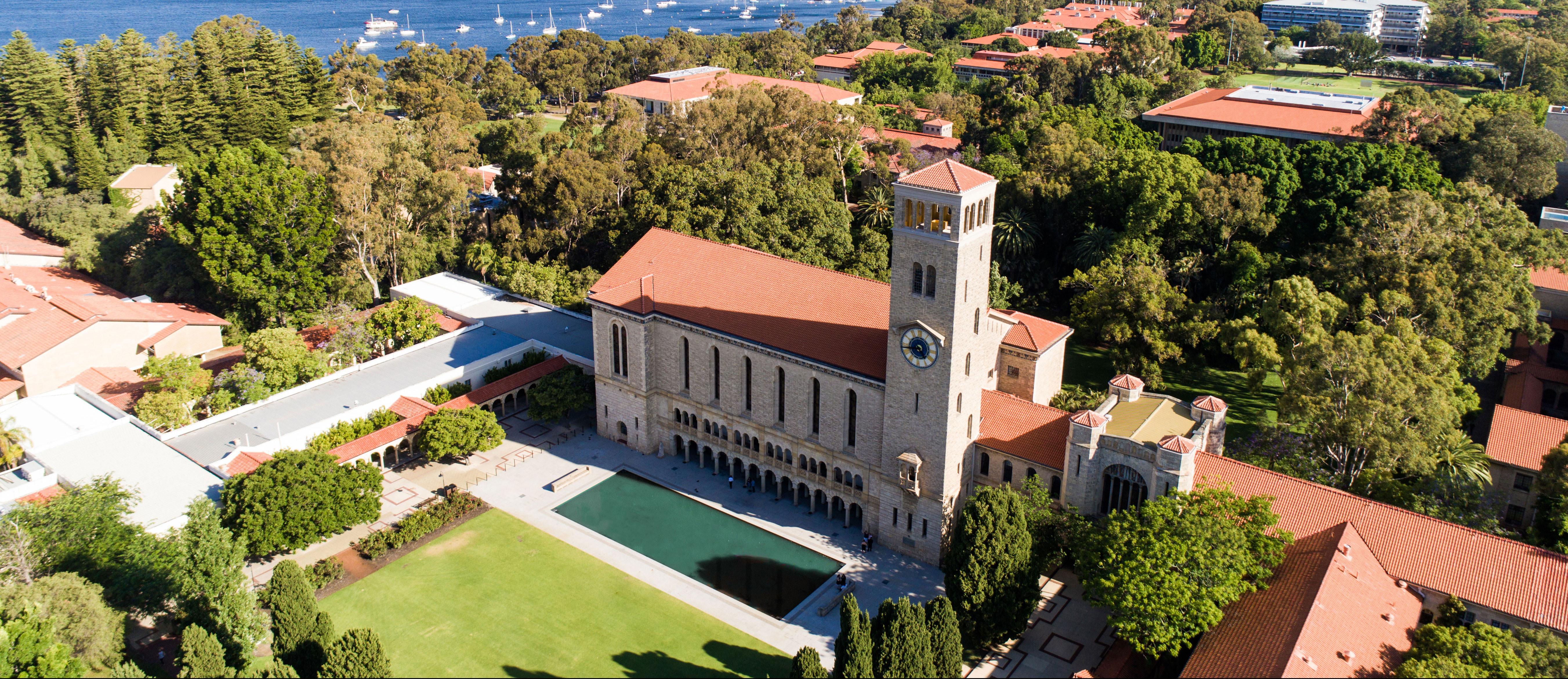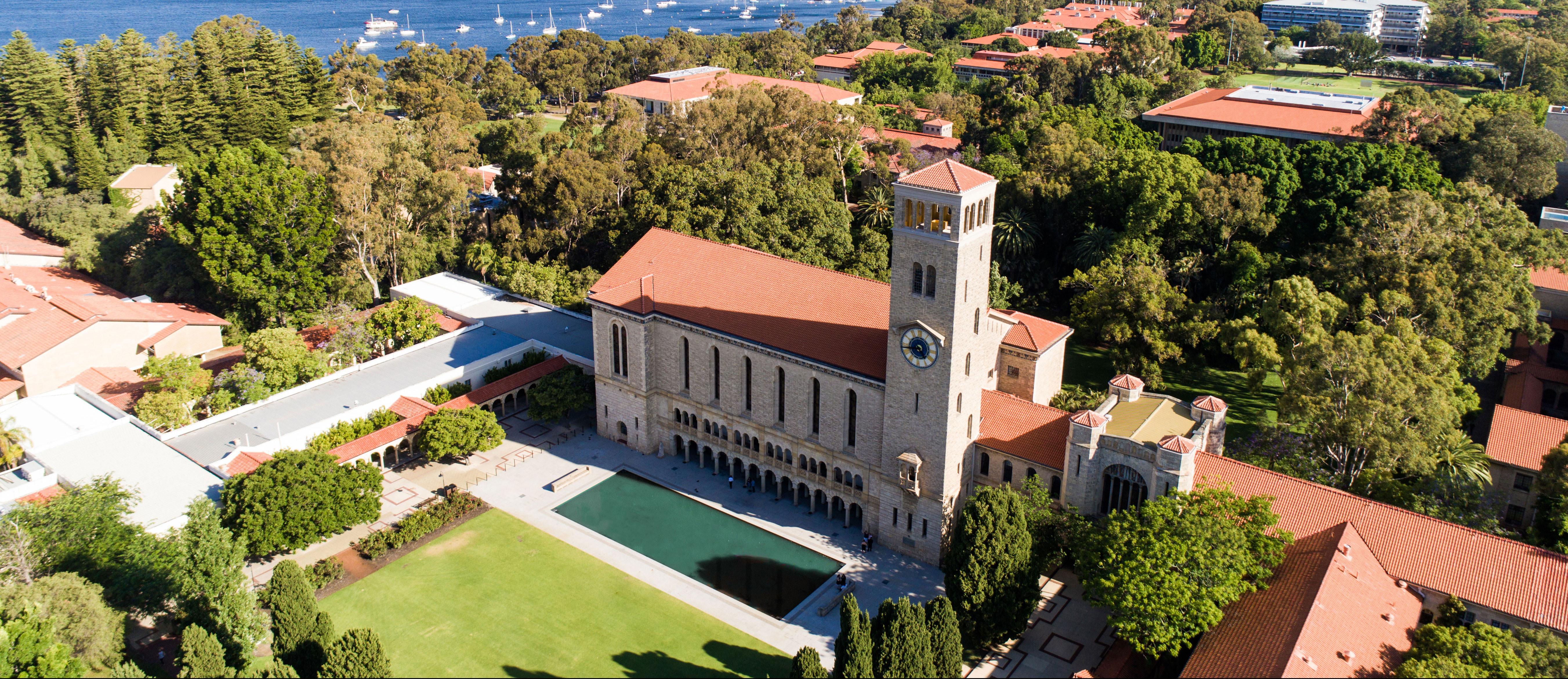 The University of Western Australia: Be part of something bigger
Stand out from the crowd with a degree from The University of Western Australia (UWA). With an outstanding international reputation and a global community shaping the future, UWA will unleash your true potential in and out of the classroom.
Based in sunny Perth, The University of Western Australia's scenic campus provides a welcoming learning environment. Be part of an experience-rich education that helps you build special connections for life.
Why choose The University of Western Australia?
Globally ranked - UWA is a global top 100 university (QS World University Rankings 2023).
Group of Eight - part of the prestigious Group of Eight (Go8) Australian universities that lead the way in research and teaching excellence.
A career launchpad - more than 4,500 global industry partnerships, with opportunities to network and work on real-world challenges.
Small class sizes - 5 stars for student:teacher ratio (Good Universities Guide 2022).
Quality student lifestyle - Perth is one of the most livable cities in the world (Global Livebility Index 2022, Economist Intelligence Unit).
What are my course options at The University of Western Australia?
Where will I study?
UWA College is your pathway to studying at UWA. You'll get to experience all that student life at UWA has to offer, while you build your academic and language skills in a supportive and interactive learning environment.
What's student life like in Perth?
With a reputation as the sunniest Australian capital city, Perth is known for its easy-going outdoor lifestyle. From laid-back beach vibes to buzzing boutiques, it's perfect for a balanced lifestyle.
Australia's gateway to Asia – Perth is the closest major Australian capital to Asia and shares the same time zone as 60% of the world – great for global business or just calling home.
Lower cost of living – Perth is cheaper than Sydney and Melbourne (Worldwide Cost of Living Survey 2022, Economist Intelligence Unit) so you'll enjoy a great quality of life for less.
A city of opportunity – one of Australia's economic powerhouses, Perth's business boom is centred around Western Australia's vast natural resources. It's home to more than a third of all ASX-listed companies, meaning there's lots of career opportunities right on your doorstep.
8 unique features that make Perth the perfect international study destination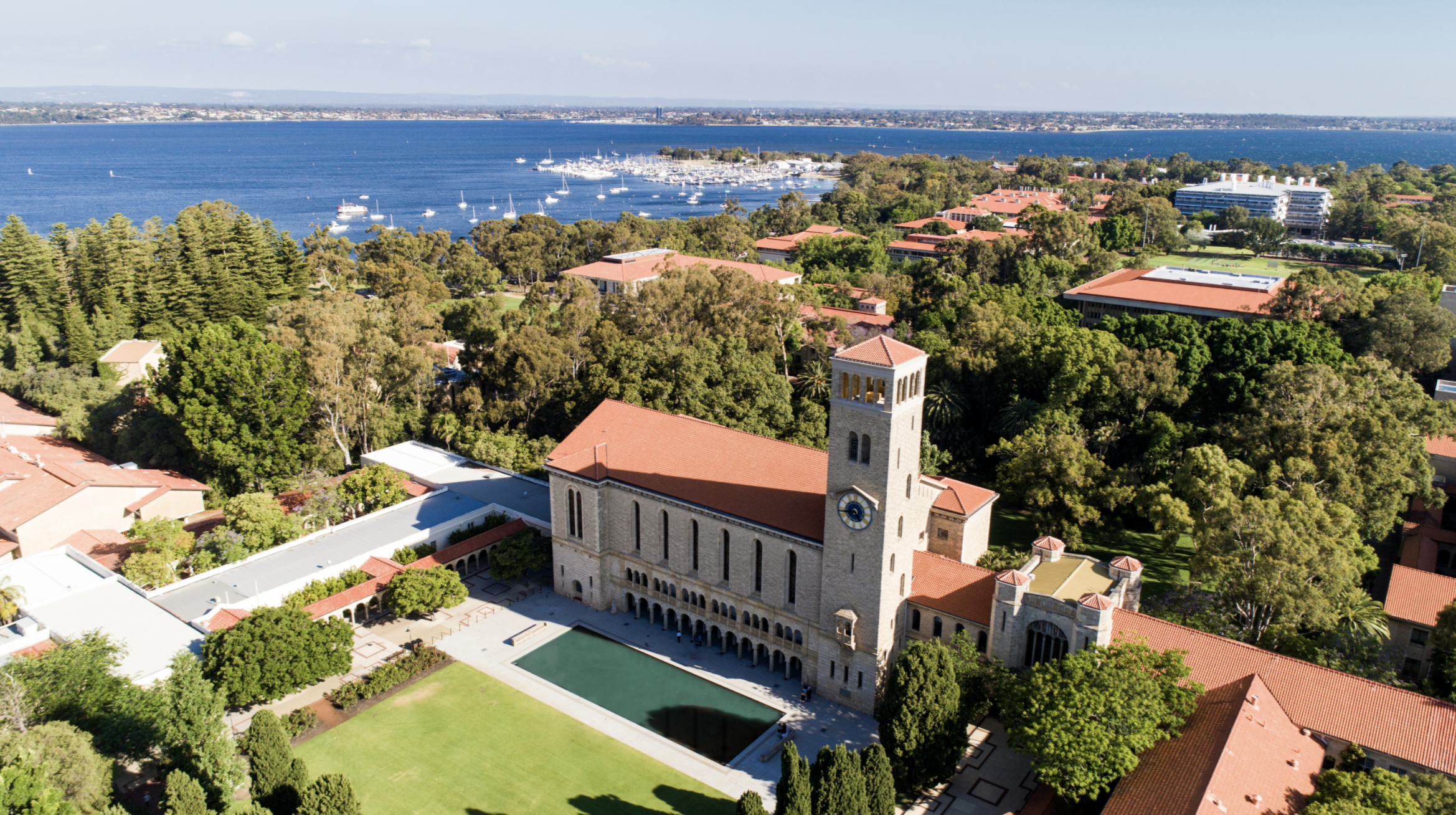 Living and studying in Australia is a unique experience – it's one of the most remote yet highly developed countries in the world.
Read more >
How will UWA College support me?
From the moment you arrive, the Student Services team will be there to help with everything from your accommodation to your university application. Other services include:
help opening a bank account
24-hour telephone helpline for out-of-hours questions
extra support for students under the age of 18.
Where will I live at UWA?
Choose from a wide range of student accommodation options at The University of Western Australia (UWA), from on-campus student living to Perth city apartments. Whatever you're looking for, we'll help you to find the right student experience for you. Choose from:
five on-campus residential colleges – each with their own unique communities
Perth city purpose-built student accommodation – modern apartments located in Northbridge, right in the heart of the city's cultural hub
UWA off-campus living – if you prefer a more independent lifestyle, or would like to experience a family environment, you can choose to rent privately or stay in homestay.
Provider: The University of Western Australia (UWA)
UWA College in Partnership with INTO Perth
CRICOS 00126G, PRV12169, Australian University
INTO Perth Pty Ltd is an approved third-party provider of The University of Western Australia and will provide the course on its behalf.