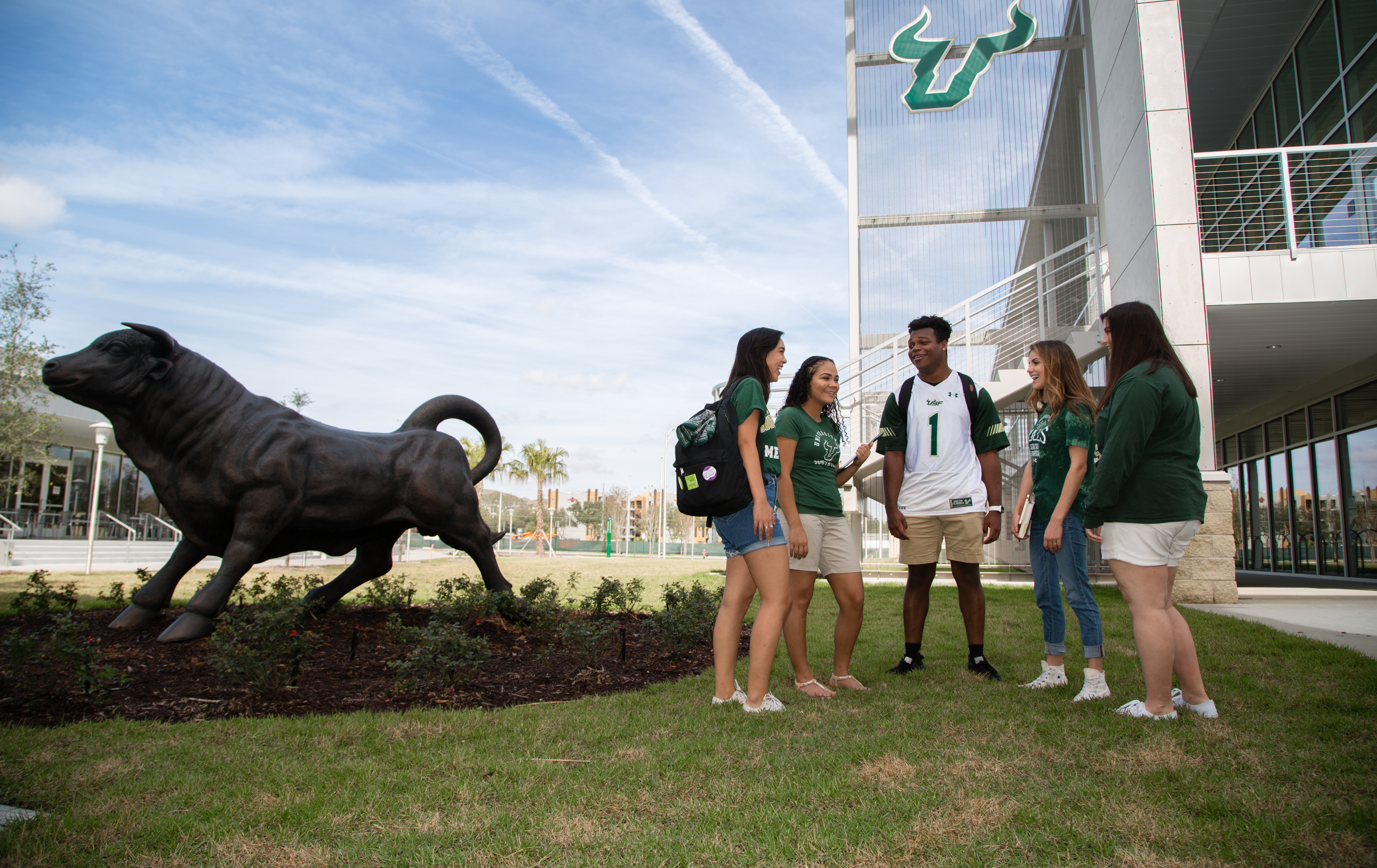 Campus life at the University of South Florida
At University of South Florida, your education exists all around you. All across campus are opportunities to grow stronger in mind, body and spirit. Attend an art exhibit in the Center Gallery. Get inspired by a guest lecturer at the 700-seat Oval Theater. Learn to be a leader in the Student Government. Develop your sense of adventure at Riverfront Park, or deepen your beliefs in one of our many faith communities on campus.
Tampa has everything you'd want in a place to live and learn. WalletHub ranked it as #2 large cities in the US for its robust job market, affordable prices, social and academic opportunities. Tampa was also ranked in the Top 10 US cities with high-paying jobs and low cost of living (CNBC 2018). Among the area's museums, theaters, galleries and shopping, there are plenty of ways to educate and entertain yourself. With so many options outside your door, your experience is yours to define.
Located on Florida's spectacular west coast, Tampa is a metropolitan city that's home to more than 350,000 people. Living here, you'll enjoy the excitement of city life as well as the area's natural beauty. Spend a Saturday in historic Ybor City or take a stroll down the Tampa Riverwalk.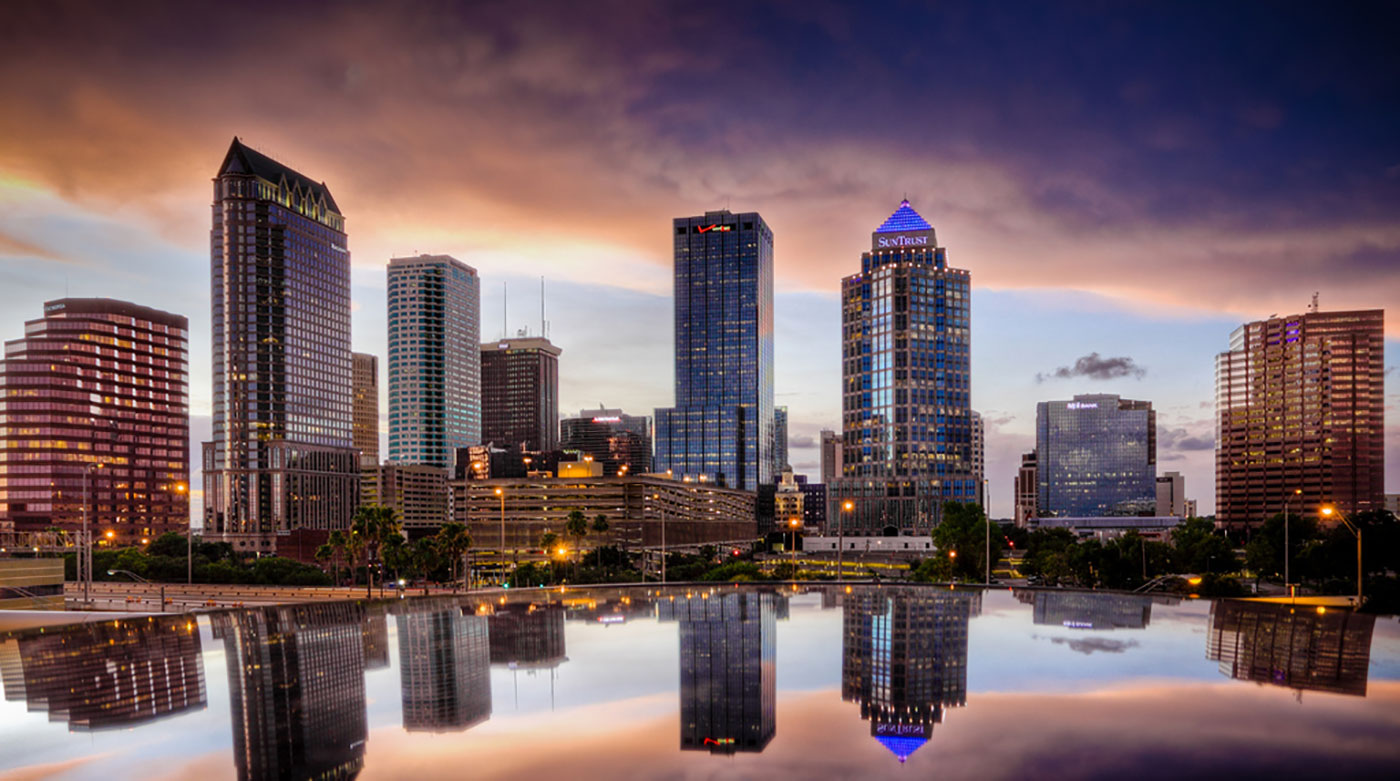 Nestled along beautiful Sarasota Bay, our scenic campus offers world-renowned beaches and the best in arts and entertainment. With four colleges and one school, USF Sarasota-Manatee provides a wide variety of degrees and programs to suit your individual goals and interests. The vibrant local community and 13:1 student-to-faculty ratio makes USFSM your best choice for a personable university experience.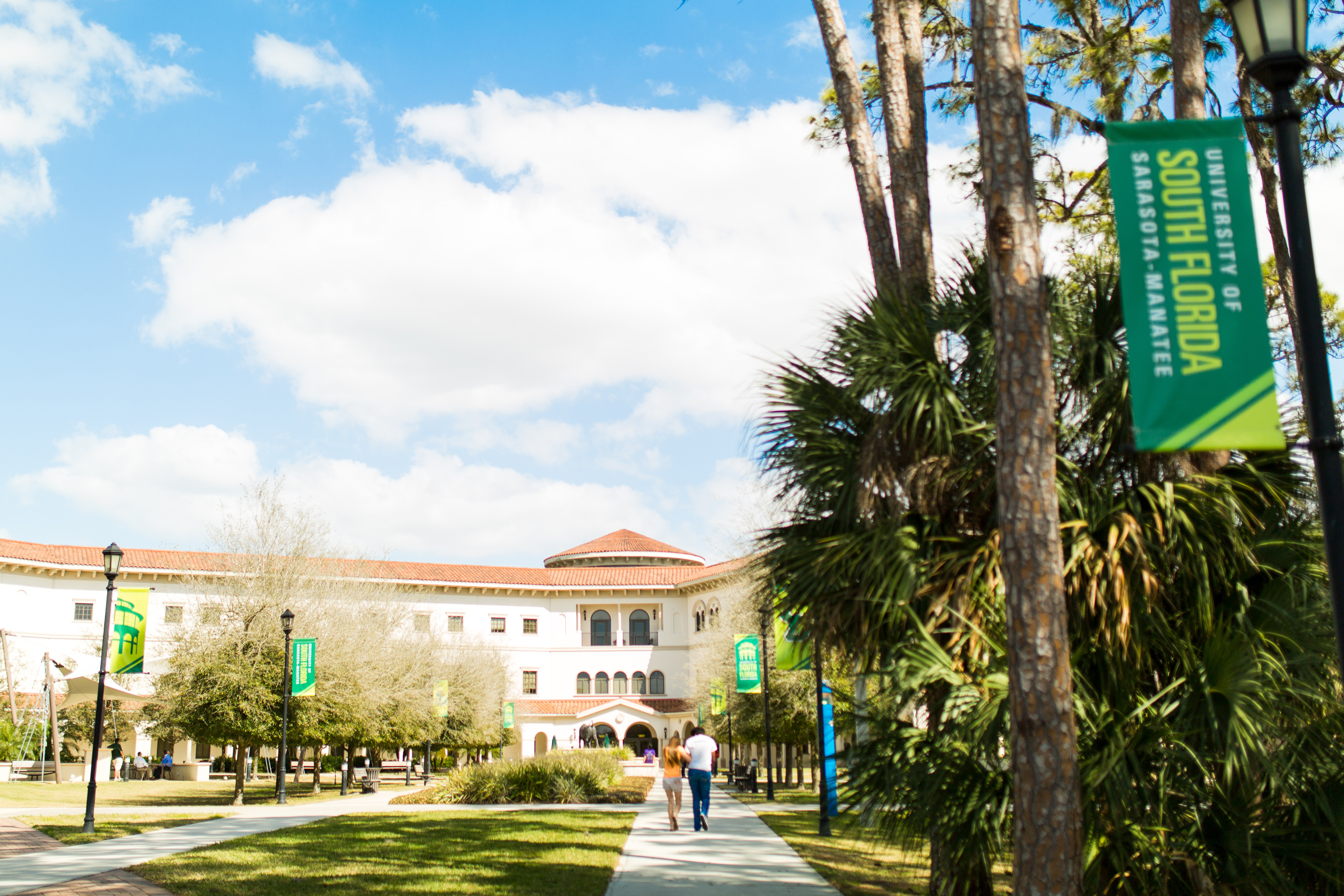 Located on the water in the heart of the bustling downtown, USF St. Petersburg provides many of the advantages of a large public university, while maintaining the ability to offer small class sizes in a close-knit learning environment. We offer more than 40 undergraduate and graduate programs in three colleges: Arts & Sciences, Business and Education.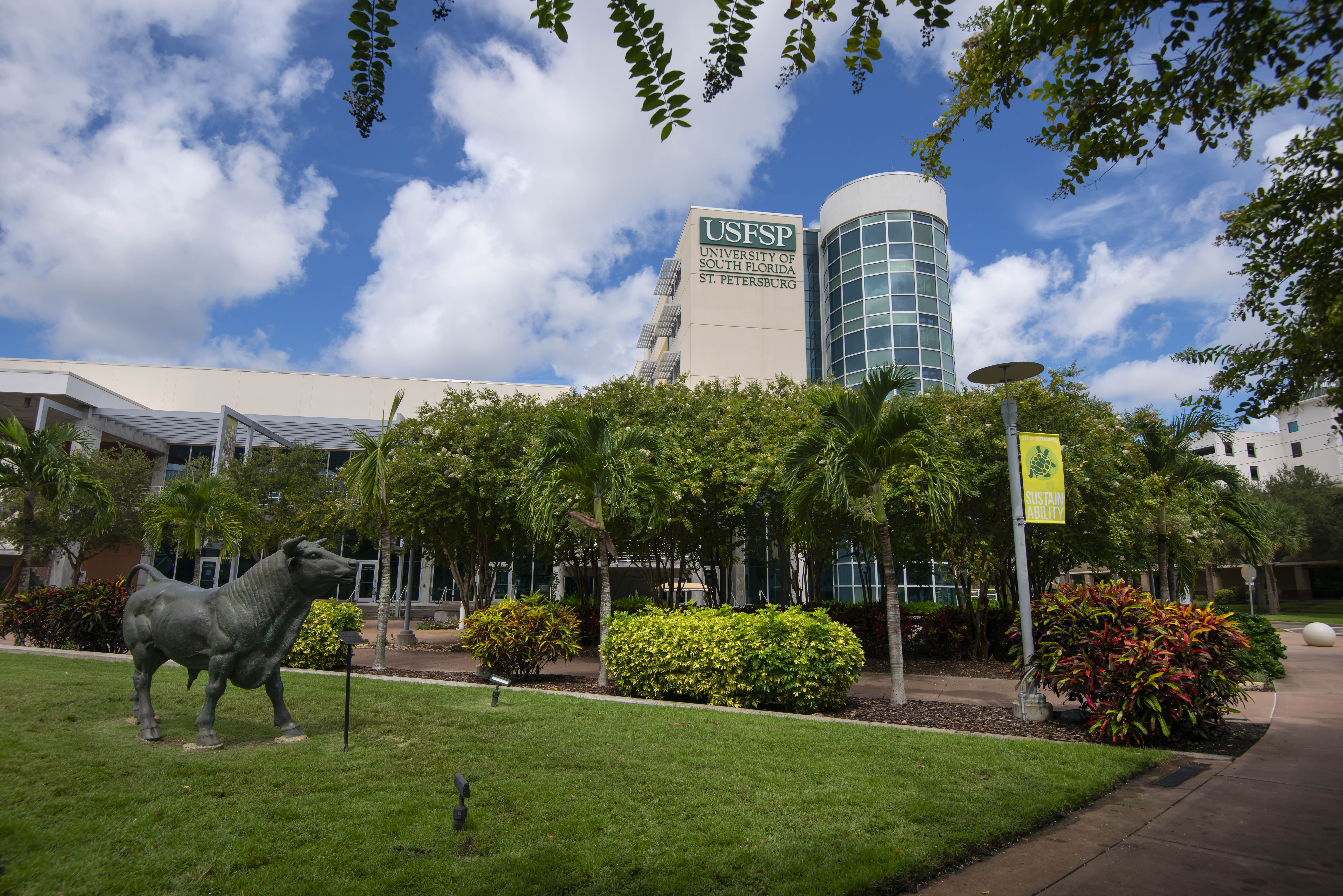 Are there sports facilities near City's campus?
USF promotes healthy living, and our facilities reflect that. Across USF's three campuses, there are five recreational centers which offer cardio machines, strength training equipment, soccer fields, swimming pools and much more. With warm weather year-round, Riverfront Park is perfect for an array of outdoor pursuits.
Sports are a big part of campus life. USF has 17 men's and women's intercollegiate teams. As a USF student, you'll enjoy free admission to all home events. Experience the excitement of American college sports culture at the completely renovated USF Sun Dome, one of the country's premier collegiate basketball arenas. Get in on the action with one of the 30 intramural sports, from badminton and bowling to flag football and more.
Where can I go for faith support?
USF's campuses welcome students of all faiths and beliefs. If you're unable to leave campus to visit a nearby mosque, church or synagogue, there are plenty of ways to pursue your religious and spiritual practices on campus. There is an organized network of faith communities that provide places for you to worship and interact with others that share your beliefs.
Will I find my favourite food on campus?
From university dining halls to restaurants and cafés both on and off campus, there's something for every appetite at the University of South Florida. Have a special dining need? No problem. Our dining halls offer allergy-friendly, kosher, halal, vegetarian and vegan options to accommodate your dietary needs. If you're in a hurry, Papa John's Pizza, Subway, Einstein Bros. Bagels, Jamba Juice and Chick-Fil-A are great for food on the run (the meal plan includes a limited amount of "Dining Dollars" that can be used at these restaurants). Or head to The Hub dining hall where you can enjoy a variety of food stations including a Mongolian Grill and Sushi Bar. Plus, the meal plan includes unlimited entry to any of our three all-you-care to-eat dining halls, so you never have to go hungry.
Health and safety
Your health and well-being is important to us. If you get sick while you're here, Student Health Services is just steps away from the Marshall Student Center. Staffed by a team of physicians and medical professionals, the on-campus facility is open 5 days a week and provides general medical visits at no out-of-pocket expense and specialized services at minimal cost. To fill a prescription, visit the pharmacy on the first floor of the Marshall Student Center.
Interested in learning healthier habits? The Wellness Center is a great resource for healthy living and conveniently located in the student union. If you've a late night study session, the SAFE Team is a free, on-campus escort program that will help you get home safely. Routine patrols by the USF police department, the MoBull Messenger, an emergency notification system and more than 90 emergency telephones throughout campus will make you feel safe and connected anywhere on campus.