University of South Florida: America's Fastest-Rising Public University
Innovative research and transformative education define our undergraduate and graduate degree programs at University of South Florida. Domestic and international students like you can join the university named Top 5 in the nation for student success (Eduventures Student Success Ratings 2018) in the #1 State for Higher Education (U.S. News & World Report 2019). With various points of admission, you'll receive support when and how you need it in your academic journey.
Located in Tampa, Florida, USF attracts students from around the world. 29 of USF's graduate programs are ranked in the Top 100 in the US (U.S. News & World Report 2020), so you know you're receiving a quality education at a leading US university. Learn more about studying at University of South Florida and find the right degree program for you.
Your INTO Center
At USF, you'll be part of a dynamic learning community that inspires innovation, creativity and collaboration. Study with world-class scholars, experience outstanding facilities and make friends from all 50 US states and more than 145 countries.
Life in Tampa Bay
An ideal location to live and learn
You're sure to find two things in Tampa: Diverse cultures and a whole lot of sun. According to the US Census Bureau, Tampa is one of the most diverse, integrated urban areas in the country. That means there's something for everyone, no matter what nationality or religion.
From Colombia to Florida: studying in the Sunshine State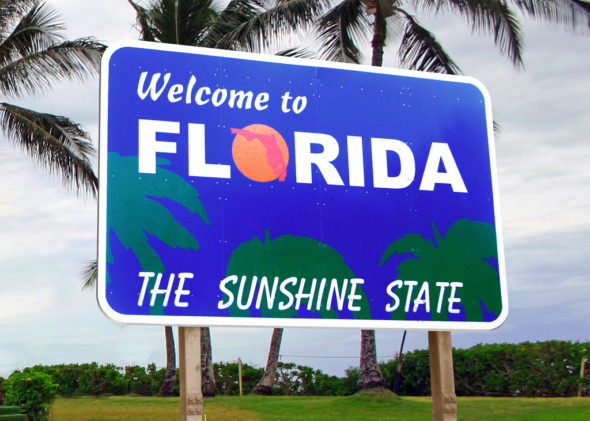 Sandra from Colombia has spent a lot of her life traveling & learning about different cultures. Today she blogs about student life in Florida with INTO USF.
Read more >
Dedicated support while you study
From the moment you arrive on campus, help is on hand. From tutoring and test preparation to personalized academic advising, our friendly staff and helpful resources are here to support your academic goals.
Your accommodation
The best way to experience all the benefits of the University of South Florida is to make it your home. Living on campus gives you 24-hour staff assistance and convenient access to classrooms, dining halls and fitness facilities. By joining its growing community of 6,300 on-campus residents, it's easy to make new friends.