The University of Stirling: be the difference
Dedicated to providing its students with lifelong employability skills, Stirling won't just help you succeed academically – it will also prepare you for your future career. With 20% of students from overseas, the University of Stirling welcomes the world to its international academic community – and you will have a home on this breathtaking campus too.
Why choose the University of Stirling?
Committed to employability – degrees here are designed to help you build the skills that you will need to develop a clear career path and put you on track for future success
An ideal location – close to Glasgow and Edinburgh, Scotland's largest cities, you will have the ideal combination of a peaceful learning space and an energetic city atmosphere
Flexible learning options – progress to Stirling – a top 30 university in the UK (Guardian University Guide 2021) and the Sports University of the year (The Times and The Sunday Times Good University Guide 2020) – or another top Scottish university
Apply
Explore the University
What are my course options at INTO Stirling?
---
---
Where will I study at the University?
You will study on Stirling's beautiful 330-acre campus that is centred around a large loch. You'll initially study at the INTO Centre in the heart of campus, which is equipped with modern learning facilities and containing plenty of social spaces.
Explore the INTO centre
---
What's life like in Stirling for students?
Located in central Scotland, the vibrant and welcoming city of Stirling is the most affordable student city in the UK (UNiDAYS 2018) and has a large student population. The University of Stirling is only a 10-minute bus ride to the city centre, where you will benefit from:
a great selection of coffee shops, pubs and international cuisine, such as the very popular Asian fusion restaurant 'Bite East'
plenty of entertainment options, including a 10-pin bowling alley, a multiplex cinema and live music venues
historic sites, such as Old Town and Stirling Castle, to see medieval buildings and spectacular Scottish scenery
Explore the city
7 reasons why studying in Scotland is amazing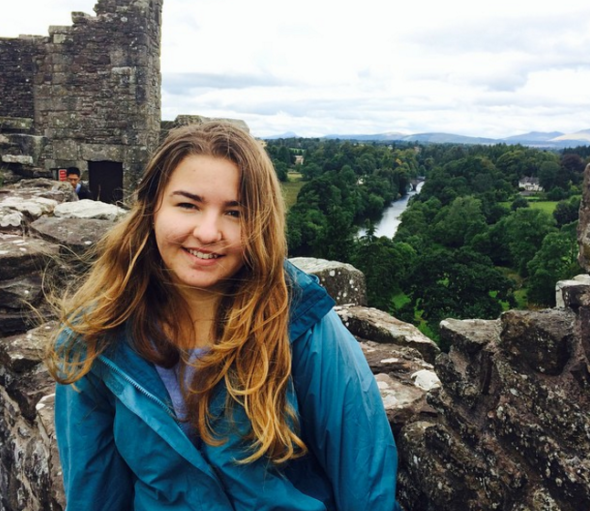 Psychology student Meryem from Turkey, who recently completed her studies at INTO University of Stirling blogs, about why she loves studying in Scotland.
Read more >
---
How will INTO Stirling support me?
You will be supported from the moment you arrive at the INTO Centre. Our Student Services team will help you settle into life in Stirling, offering the following services:
orientation week with events to help you make friends
help opening a bank account and registering with a doctor
expert visa and immigration guidance
extra support for students under the age of 18
dedicated one-to-one support with your university application
How we'll support you
---
Where will I live at the University of Stirling?
You will live in on-campus accommodation at the University of Stirling, located on the other side of the loch in a dedicated area for student residences. Just a five-minute walk from the INTO Centre and only a two-minute walk from laundry facilities, you can expect:
En suite campus accommodation – a private bedroom with private shower facilities and a shared kitchen and living room
Explore your accommodation