University of Stirling: flexible degrees for future careers
Dedicated to providing its students with lifelong employability skills, the University of Stirling (UK) won't just help you succeed academically – it will also prepare you for your future career. With 20% of students from overseas, Stirling welcomes the world to its international academic community – and you will have a home on this breathtaking campus too.
Why choose INTO University of Stirling?
Want to study in the UK? Begin your studies at INTO University of Stirling. Future-proof your career. Our programs lead to a tailored degree at the University of Stirling, where you'll receive a world-class education on a campus that welcomes the world. Get ready to develop the skills you need for a future-focused career.
100% overall student satisfaction (INTO Annual Student Experience Survey 2022).
100% of students agree that their course has been worth the investment of time (INTO Annual Student Experience Survey 2022).
500+ course options, including single CAS programs that require one visa for your full studies.
What are my course options at INTO Stirling?
Where will I study at the University of Stirling?
You'll study at the INTO Center on Stirling's idyllic 330-acre campus, centered around a large lake (loch). You'll quickly settle into your studies in this supportive international environment, equipped with modern learning facilities and social spaces.
What's life like in Stirling for students?
Peaceful, yet lively. Cultured, yet youthful. Connected, yet affordable. Stirling has the vibrant energy that comes with a large student community, but with a peaceful environment to help you focus on your studies.
It's the ideal base to explore Scotland – the world's most beautiful country (Rough Guides 'Most Beautiful Countries in the World' 2019).
It's not only one of the most affordable UK cities (Halifax 'UK's Most Affordable Cities' 2021), it's also one of the happiest (Rightmove Happy at Home Index 2021).
It's the training base of champions. Leading athletes in golf, netball, football and triathlon racing, as well as medal-winning Olympic and Paralympic athletes in swimming and curling, have all thrived here.
7 reasons why studying in Scotland is amazing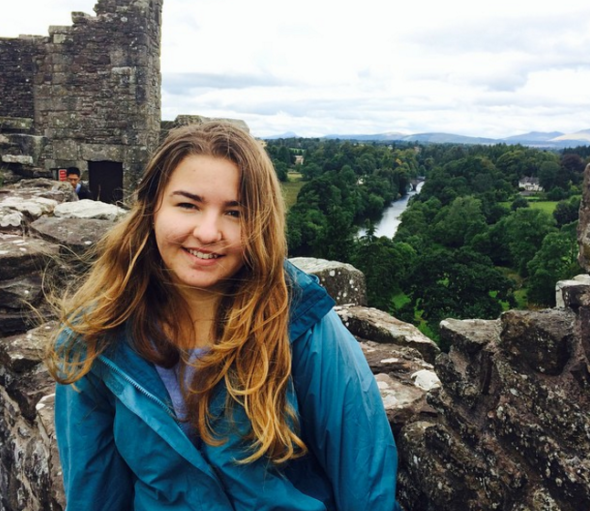 Psychology student Meryem from Turkey, who recently completed her studies at INTO University of Stirling blogs, about why she loves studying in Scotland.
Read more >
How will INTO Stirling support me?
From the moment you arrive, our Student Services team will help you settle in. Services include:
help with opening a bank account and registering with a doctor
visa and immigration guidance
extra support for students under the age of 18
24-hour telephone helpline for out-of-hours questions.
Where will I live at the University of Stirling?
You'll live in on-campus accommodation at the University of Stirling. The student residences are on the other side of the lake (loch) to your classes. Just a five-minute walk from the INTO Center, you'll access:
a private bedroom with private shower facilities
a shared kitchen and living room
laundry facilities just a two-minute walk from your accommodation
free membership to the Sports Center during your INTO program.