How will INTO Stirling support me in progressing to university?
We'll get to know you throughout your time at the INTO Centre so when it comes to choosing which degree to progress to, we'll be able to help you find the right one.
The Student Services Team at INTO University of Stirling is dedicated to helping you find your perfect progression route – whether it's at the University of Stirling or another university. Our friendly team has helped hundreds of international students find their dream degree in Scotland, providing one-to-one support sessions to answer any questions.
Who will help me decide which university I should progress to?
Tom is the Head of Student Services at INTO University of Stirling and will support you as you decide what university you would like to progress to and what degree you would like to study.
Tom has worked at INTO University of Stirling since it was established in 2014. He has overall responsibility for student engagement and student welfare, ensuring that students have a great experience at INTO Stirling.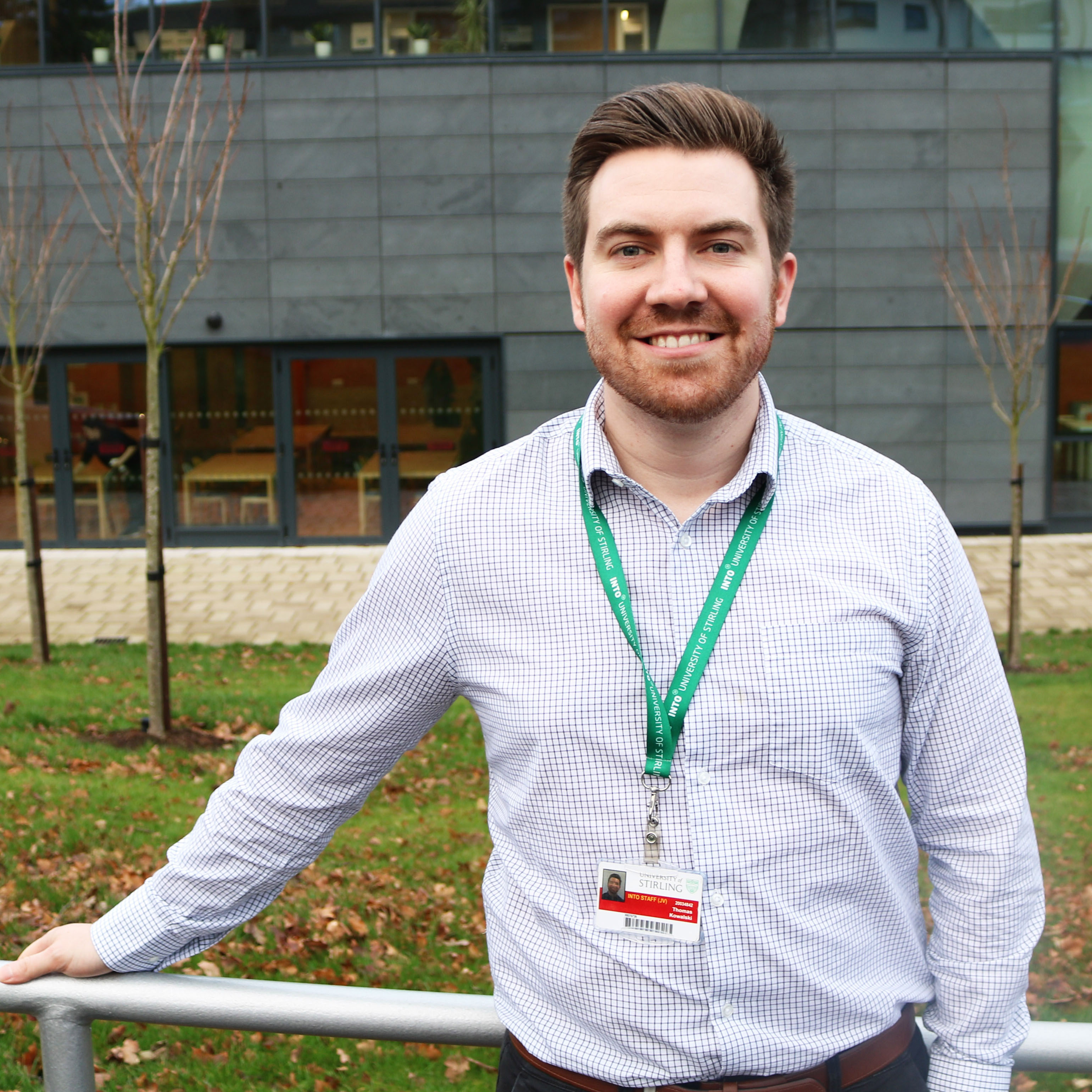 Tom
"对于升学首选不是斯特灵大学的国际大学预科课程学生,我们将在UCAS流程中为其提供支持,确保他们顺利升读其所青睐的其他苏格兰大学。我全年组织各种研讨课,涵盖申请流程的不同方面,所有INTO斯特灵大学中心的学生都可参加。"
How will INTO Stirling help me with my university application?
You will have access to UCAS workshops run by the INTO Centre throughout the academic year, focusing on the different elements of university applications. From personal statement writing to choosing the right options, you will be supported by us the whole way through.